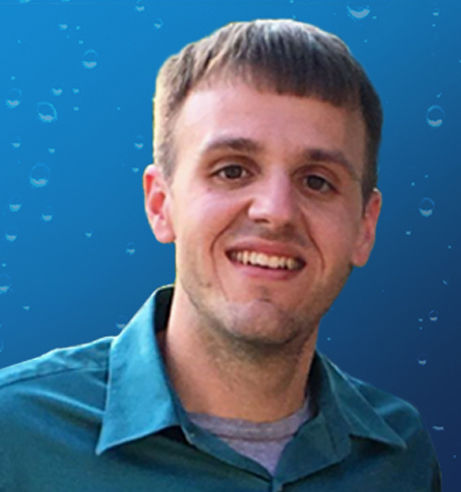 CHAMPAIGN –Hydroclimatologist Dr. Trent Ford, currently an assistant professor at Southern Illinois University-Carbondale, has been selected as the next state climatologist, the authoritative source of weather and climate information and services for the state of Illinois. He assumed this role, based at the Illinois State Water Survey (ISWS), part of the Prairie Research Institute (PRI) at the University of Illinois, on Aug. 15.
 "Reliable, accessible information about weather and climate is essential to Illinoisans, so I'm delighted that we've found someone with Dr. Ford's impressive knowledge and energy to step into the role," said PRI executive director Mark Ryan.
Ford has been an assistant professor in the Department of Geography and Environmental Resources at SIUC since 2015. In addition to teaching courses on weather, climate, and society and hazardous weather, he has received funding from the National Oceanic and Atmospheric Administration (NOAA) to research heat wave predictability and to develop ways to use soil moisture data to improve drought monitoring.
You have free articles remaining.
 "Dr. Ford is well prepared to continue and expand the mix of outreach and communication and applied climate research that the State Climatologist Office is known for," said Illinois State Water Survey director Kevin C O'Brien.
Ford is a Roanoke-Benson graduate who completed a bachelor's degree in geography from Illinois State University, Normal, as well as a master's degree and doctorate from Texas A & M University, College Station. He is the son of Rick and Janel Ford of Roanoke.
 "I am excited to apply my knowledge and experience to best serve Illinoisans. Our Midwest climate is dynamic, as we can see from events just this spring and summer and folks depend on accurate, timely information on and interpretation of the weather and climate. I'm excited to be a part of that amd to serve this state and its citizens," said Ford.
The role of climatologist was established by state statute to provide weather and climate data, maps and information for Illinois farmers, government agencies and policymakers, as well as all citizens. Previous Illinois climatologists were Stan Changnon (1972 to 1980). Wayne Wendland (1981 to 1996) and Jim Angel (1996 to 2018).