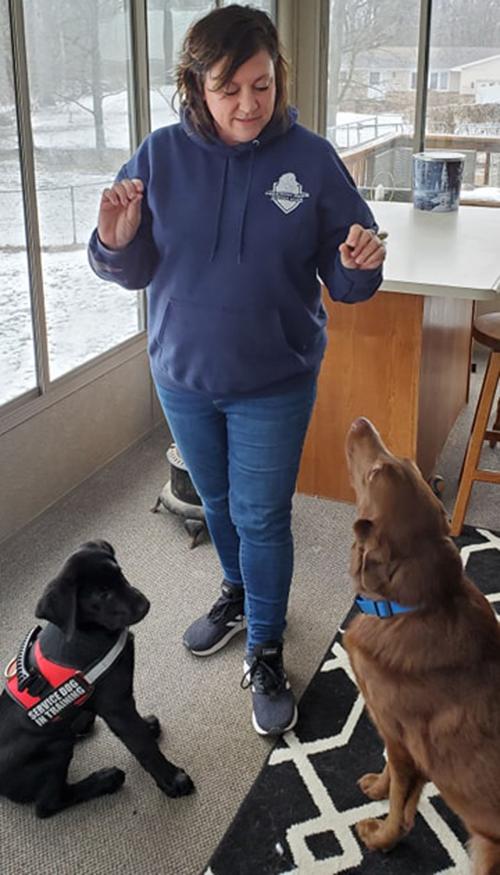 METAMORA - One could say PJ is in basic training. The four-month-old black Labrador pup is working hard, preparing for his "greater purpose," according to his raiser and trainer. Annette Monge. She is a Roanoke native who now resides near the central Woodford County community.
PJ is living with Monge as she readies him to be given to a veteran or first responder through the Freedom Paws Service Dogs organization based in Chillicothe. The nonprofit, all-volunteer group provides veterans and first responders who suffer from post-traumatic stress disorder with a trained service dog to assist in mitigating life's daily challenges.
Monge, who has two decades of experience in the dog training field, agreed to assist the group in the spring of 2019.
You have free articles remaining.
"Honestly, I had been wanting to do this (train service dogs) for about three or four years when this incredible opportunity dropped in my lap," Monge said. "The Jameses (Cory and Teresa) and I instantly gelled together so well, as we have the same priorities and goals. We set high standards for our dogs and their behavior."
Monge formerly operated TeacherzPetz, which specialized in the training and boarding business.
See article on Feb. 13 Woodford County Journal newsstands