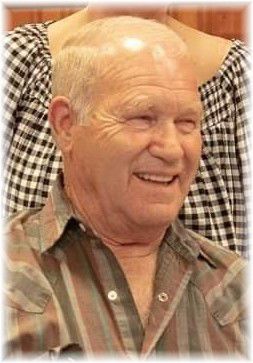 SECOR – Donald W. Downen, 74, died at 11:50 a.m., Friday, Nov. 29, 2019 at Advocate BroMenn Medical Center in Normal.
He was born June 13, 1945, in Bloomington, the son of Neal and June Tool Downen. He married Patricia A. McFall on Oct. 15, 1967, in Eureka. She survives.
Other survivors include his mother of Normal; one daughter, Donna Myers, Secor; one son, Donald (TeAnn) Downen, Secor; four grandchildren, David Myers, Nichol Myers. Charley Myers and Neal Downen; four great-grandchildren; two brothers, Robert (Susan) Downen, Gridley and Ronald (Janice) Downen, Garden Grove, Iowa, and three sisters, Betty (Kenny) Landrus, Thompson, Ohio, Connie Armstrong, El Paso and Debbie (Ken) Ford, Kenney.
You have free articles remaining.
He was preceded in death by his father and one son-in-law, Dee Myers.
Don served in the Army as a paratrooper during the Vietnam conflict. He was a diesel mechanic. Don was avid in the outdoors who also enjoyed working on his house, yard, gardening and tinkering in his garage. He was a loving husband, son, dad, grandfather, great-grandfather and brother who felt family was important. Don enjoyed spending time with his family, especially his grandchildren.
Services will be held today at noon at Calvert-Johnson & Froelich Memorial Home, El Paso, with the Rev. Scott Mool officiating. Visitation will take place this morning from 10 to 11:45 a.m. at the memorial home. Burial will follow the service in Secor Cemetery, Secor, where military rites will be conducted.
Memorials may be made to the Eureka Rescue Squad, Secor Fire District or to the Woodford County Sheriff's Department.