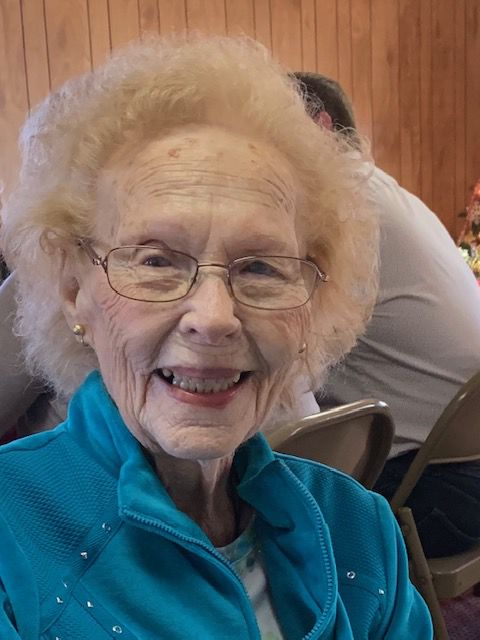 EUREKA – Loretta Ellen Wettstein, 88, died at 6:44 a.m., Monday, Nov. 25, 2019, at the Apostolic Christian Home of Eureka.
She was born Nov. 19, 1931, in Peoria, the daughter of Rayford and Felicia Durst Goldsmith. She married Harold Wettstein on Dec. 27, 1953, in Metamora, IL. He died June 16, 2007.
Survivors include four daughters, Julia (Mark) Baier, Sarasota, Fla., Janet (Norm) Ulrich, Goodfield and Janine (Kevin) Rocke and Joy (Todd) Martin, both of Eureka; two sons, Jon (Rita) Wettstein, Bloomfield, Iowa, and Jake (Mary) Wettstein, Eureka; 29 grandchildren and 27 great-grandchildren.
You have free articles remaining.
She was preceded in death by her parents, one infant daughter and two brothers.
Loretta was a dedicated wife and mother. She attended the Washington AC Church in Washington. She loved being a homemaker and enjoyed life on the family farm while she raised her family. 
Services will be held Friday at 10 a.m. at the church with ministers of the church officiating. Visitation will take place Wednesday from 4 to 7 p.m. in the Goodfield AC Church's fellowship hall in Goodfield and Friday morning from 9 to 9:45 a.m. at the Washington AC Church. A private family burial will be held after the service in Olio Township Cemetery in Eureka. Argo-Ruestman-Harris Funeral Home, Eureka, is in charge of the arrangements.
Memorials may be made to the AC Home of Eureka or to AC Life Points, 2125 Veterans Road, Morton, 61550.