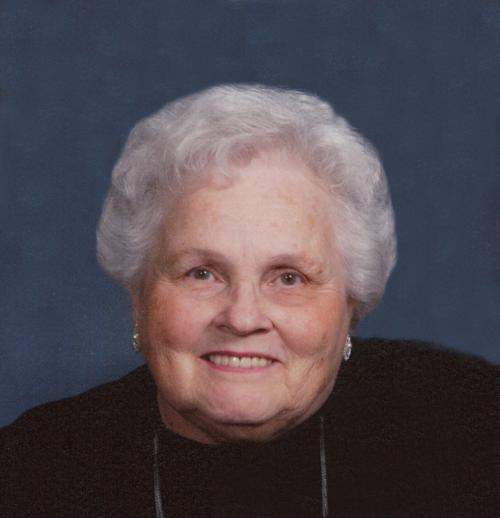 BENSON – Patricia Ann "Pat" Eckhoff, 87, died Monday, Feb. 10, 2020, at St. Mary's Hospital in Decatur.
She was born Dec. 10, 1932, the daughter of Martin and Loretta Blumenshine Stromberger. She married Marvin R. Eckhoff on June 24, 1951, in Eureka. He died April 1, 2018.
Survivors include three daughters, Marge (Steve) Kasten, Hoyleton, Jeanne Brennan, Lowpoint and DeAnn (John) Heck, Moweaqua; nine grandchildren; 20 great-grandchildren; one brother, John "Jack" (Judy) Stromberger, Washington, and one sister, Eva Keller, El Paso.
You have free articles remaining.
She was preceded in death by her parents, one son, Steve Eckhoff, one brother, Marty Stromberger, and one son-in-law, Len Brennan.
Pat was a homemaker who also worked for several local businesses in the area and was later elected Woodford County treasurer, which she served for 16 years before she retired. She was a member of St. Peter Lutheran Church, rural Benson, the Illinois County Treasurer Association and the Central Illinois Antique Dealers Association. Faith and family always came first with Pat and her love for the Lord, her family and others was evident in her actions. She was an avid reader who enjoyed puzzles of all kinds and was known for her baking, which she loved to do. The couple loved antiques.
Services will be held Monday at 10 a.m. at the church with the Rev. David Abuya officiating. Visitation will take place Sunday from 1 to 4 p.m. at Knapp-Johnson-Harris Funeral Home in Roanoke and Monday morning from 9 to 9:45 a.m. at the church. Burial will follow the service in the church cemetery.
Memorials may be made to the church or to the American Diabetes Association's Research Foundation.
To send flowers to the family of Pat Eckhoff, please visit Tribute Store.