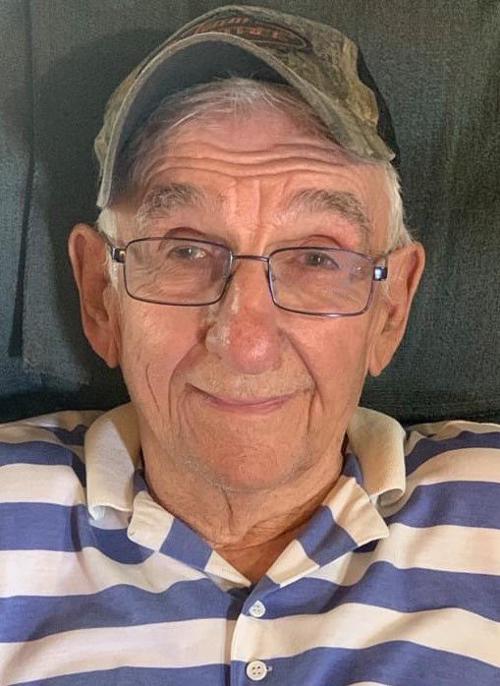 EUREKA – Richard E. Keller, 89, died at 9:49 a.m., Thursday, April 23, 2020, at his home in Eureka.
He was born June 29, 1930, near Eureka, the son of Emanuel and Flossie Ulrich Keller. He married Donna Starr on June 3, 1955, in Midland, Mich. She survives.
Other survivors include three sons, Richard (Beth) Keller, Deer Creek, Samuel (Gretel) Keller, Eureka and Robert (Nancee) Keller, Tilton; one daughter, Gayle (Earl) Carr, Eureka; 14 grandchildren; 14 great-grandchildren and one sister, Mary (Phil) Starr, Leonard, Mich.
He was preceded in death by his parents and one infant daughter, Gwendelyn Keller.
Richard worked as a machinist with Caterpillar for 25 years. Prior to that, he farmed, built houses and was the owner/operator of Keller Shell Gas Station in Roanoke.  Richard was a jack of all trades who had many talents. He especially loved spending time with his family. Richard was a member of the Eureka Church of the Nazarene, Eureka. He will be forever loved and deeply missed.
A private service will be held Monday in the Roanoke Mennonite Church Cemetery, rural Eureka, with the Rev. Michael Stipp officiating. Argo-Ruestman-Harris Funeral Home, Eureka, is in charge of the arrangements. The service will be streamed live via the A-R-H Facebook page Monday at 12:30 p.m.
Memorials may be made to Eureka Church of the Nazarene.
To plant a tree in memory of Richard Keller as a living tribute, please visit Tribute Store.
Obituaries Newsletter
Sign up to get the most recent local obituaries delievered to your inbox.