BLOOMINGTON - A 49-32 victory over Eureka Monday evening sent Fieldcrest to the semifinal round of the McLean County tournament at the Shirk C…
EUREKA – Going into games on Jan. 13, four basketball teams continued their pursuit for top honors in the Heart of Illinois Conference.
ROANOKE – With the accuracy Fieldcrest and Roanoke-Benson displayed in the opening 16 minutes of Tuesday's game, it was on pace to be in the h…
ROANOKE - The Tri-County Conference hosts jumped out to an 11-0 lead Thursday on their way to a 55-25 win over Midland at Dick Broers Gymnasiu…
ROANOKE - Behind 63 percent shooting (29 of 46) from the floor, Roanoke-Benson improved to 17-0 with a 66-53 victory over Fieldcrest on Tuesda…
EUREKA - Eureka moved into sole possession of the top spot in the Heart of Illinois Conference after a 53-46 victory over Fieldcrest on Monday…
EUREKA – Abe Zeller had a premonition during the offseason his Roanoke-Benson boys' basketball squad could be in line for a big campaign. Howe…
ROANOKE – Luke Braman has likely heard the question a thousand times, maybe upwards of two, three or four.
EUREKA - A 50-27 verdict over Eureka on Tuesday night moved Roanoke-Benson's seasonal record to 15-0. The Rockets opened up a 27-10 lead at halftime.
Saturday evening's Tri-County Conference game between Marquette and homestanding Roanoke-Benson will be broadcast via streamlive by Ottawa rad…
This evening's State Farm Holiday Classic quarterfinal game between Fieldcrest and Central Catholic can be heard on Bloomington radio station …
PERU - Had there been another minute on the clock, the outcome might have turned out differently.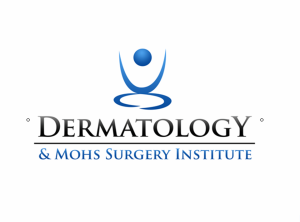 Dermatology & Mohs Surgery Institute
MINONK – Just over two minutes into the Dec. 16 Heart of Illinois Conference tilt and Fieldcrest trailed 10-0 to Gibson City-Melvin-Sibley.
ROANOKE - Fifteen points in the opening quarter followed by only 15 the rest of the way.
ROANOKE - A 22-0 run at the start propelled Roanoke-Benson to a 66-14 win over Tri-County Conference foe DePue Thursday night at Dick Broers G…
MINONK - Fieldcrest overcame an early 10-0 deficit to defeat Heart of Illinois Conference rival Gibson City-Melvin-Sibley 61-52 Monday evening…
EUREKA – Even though five players start a basketball game does not mean contributions off the pine are not welcomed.
EUREKA – Building close to a 20-point lead late in the first half, the Eureka boys' basketball team did not appear in any imminent danger of s…