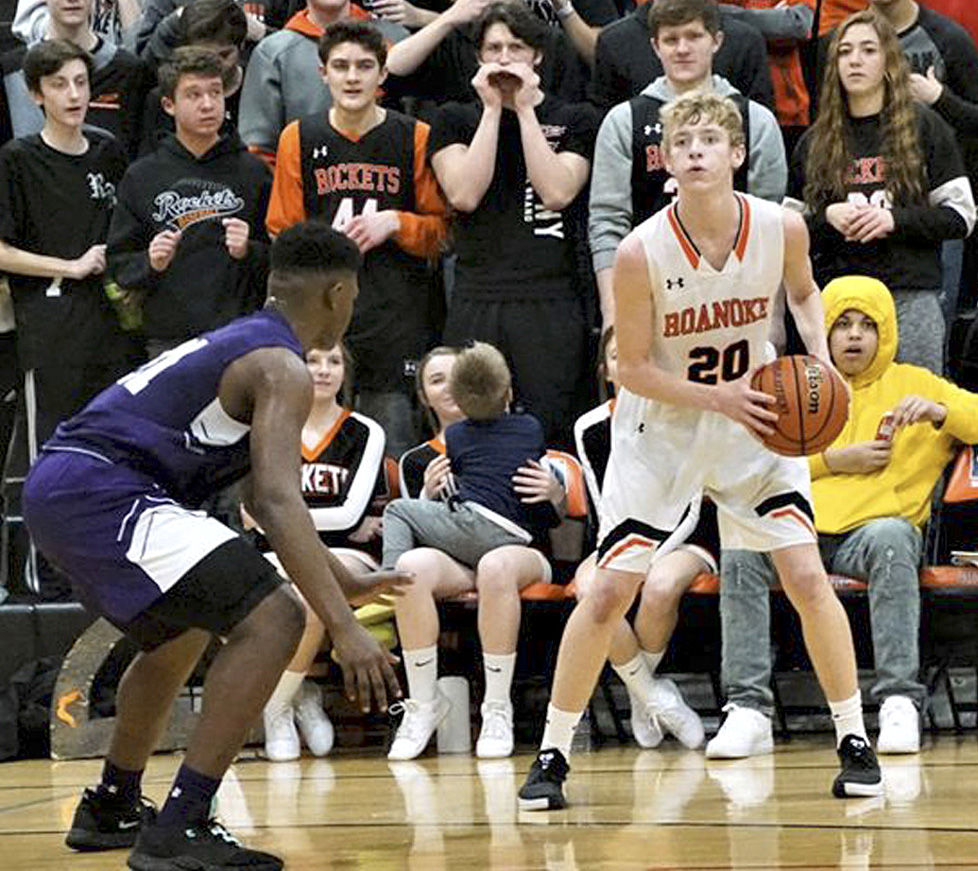 GRANVILLE - The first of two meetings between the top two squads in the Tri-County Conference went down Friday evening at R.M. Germano Gymnasium. Roanoke-Benson collected the tournament crown with a 55-51 victory over Peoria Christian in the finals.
Trailing 53-51, the Chargers (18-6) had a chance to tie or take the lead. However, R-B's Trent Weldon came up with a steal and headed down the other end of the floor. He was fouled on a slam dunk attempt with 13.3 seconds left. The senior sank both free throws to up the R-B (22-1) lead to 55-51.
It was the Rockets' third tourney final berth in the past four seasons. In the process, they claimed the program's ninth title, but first since 1995.
You have free articles remaining.
"It's huge for us. It's been 25 years," R-B head coach Abe Zeller commented. "There's been other times we've been here, but came up short. This group knows when to rise to the occasion."
All-tourney selection Jack Weber netted 14 points, while Weldon followed with 12.
Peoria Christian, which saw a seven-game win streak go by the boards, received a game-high 18 points from all-tourney pick Daniel Duncan.
Notes: Putnam Co. once again served as host for the event. R-B and the Chargers meet in the league and regular season finale Feb. 21 in Peoria. Luke Braman joined Weber on the all-tourney team. Peoria Christian, who is in their 21st year in the TCC, departs in the spring for the Inter County Athletic Conference (ICAC).
See article on Feb. 6 Woodford County Journal newsstands