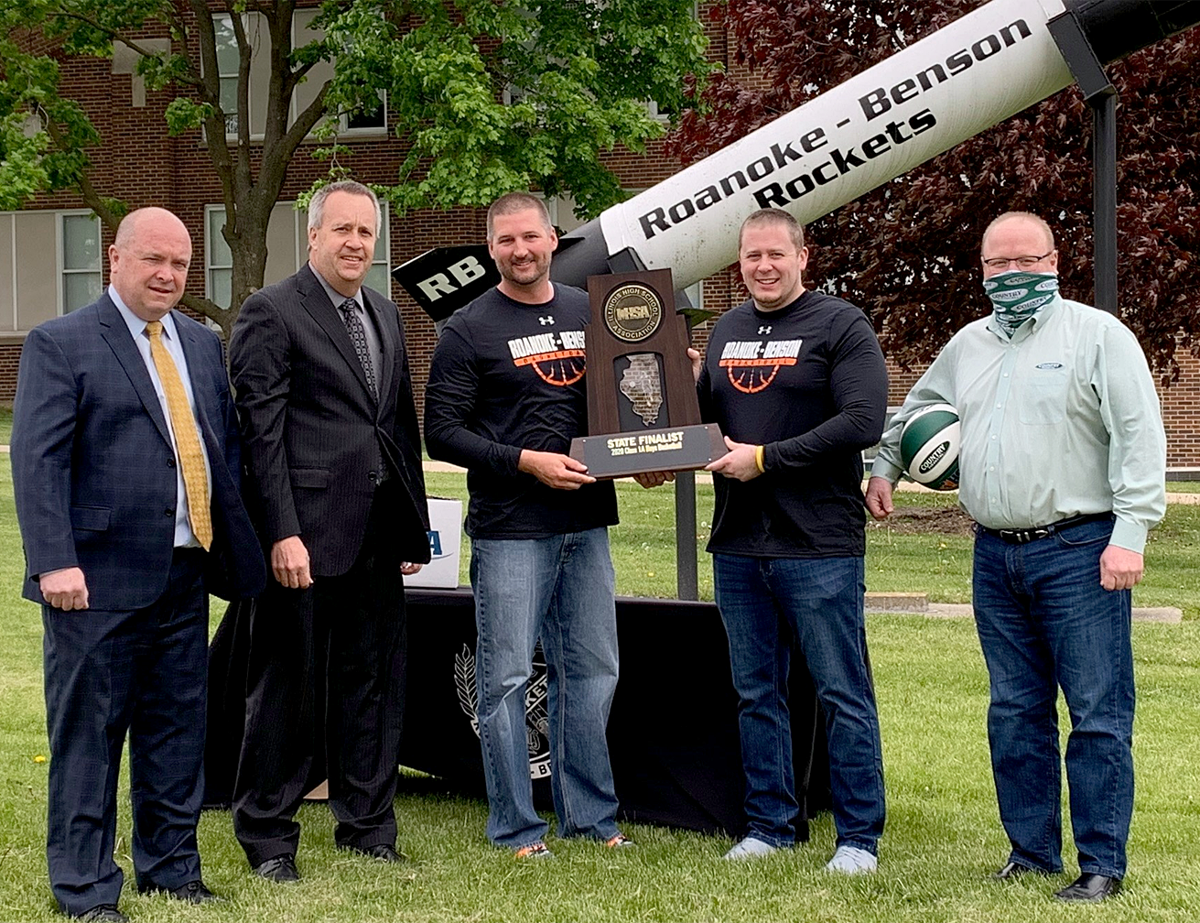 Locals pick up IBCA honors: Fieldcrest's Matt Winkler and Nathaniel Meiss of El Paso-Gridley have been recognized by the Illinois Basketball Coaches Association in two A. For District 12, Winkler guided the Knights to a 27-7 record and a spot in the supersectional. In District 15, Meiss, a product of Eureka, directed the Titans to the sectional round with an overall mark of 24-9
Rockets galore lauded: As a goodwill gesture, Tri-County Conference administrators have decided to recognize all senior student-athletes with first team league honors. Roanoke-Benson's representatives are listed below by sport (each is in a co-op with Lowpoint-Washburn):
Baseball: Gabe Hartter, Jacob Nix, Logan Nix, Noah O'Leary, Carter Sauder, Jason Tallyn and Jack Weber
Track: Whitney Leman, Lucy Unzicker and Trent Weldon
Be the first to know
Get local news delivered to your inbox!