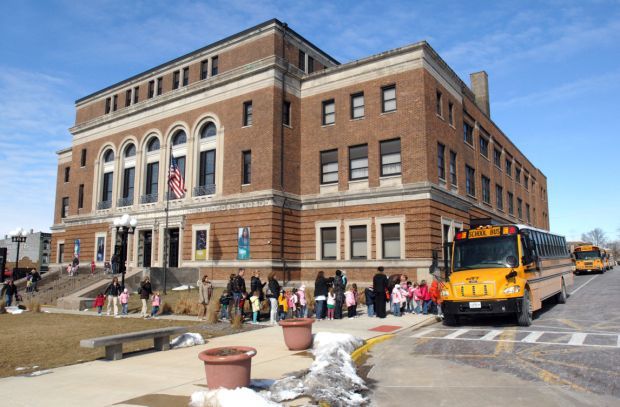 The outward appearance of the Bloomington Center for the Performing Arts was not meant to be flashy.
"We don't want the building to overpower the event or function," facilities manager David Young said in 2006. "We want the building to stay in the background."
Yet the BCPA has stood out in other ways, mainly through the more than 500,000 patrons who have attended events there since its opening in 2006.
The former Scottish Rite Temple was built in 1921 and served as home of the American Passion Play for several decades as well as hosting many concerts, plays and social functions.
As the centerpiece of the City of Bloomington's Cultural District, the Scottish Rite Temple underwent a $14.5 million renovation and was renamed the Bloomington Center for the Performing Arts upon its unveiling.
The BCPA is operating under an original mission of a programming schedule of 15 to 20 percent of its events geared toward minority interests or out of the mainstream art forms.
Among the acts to grace the stage of the 1,200-seat venue are B.B. King, Glen Campbell, comedian Tracy Morgan, the Duke Ellington Orchestra and the Golden Dragon Acrobats.
The BCPA also serves as home for the Pantagraph's Holiday Spectacular each year in early December.
Bloomington's Cultural District also features the Creativity Center, Festival Park and the McLean County Arts Center.