BLOOMINGTON — When Mike Fowler married his wife, Tena, 46 years ago, he also married into her family's involvement in the American Passion Play. 
As the play's 96th season debuts at 1 p.m. Saturday at the Bloomington Center for the Performing Arts, the Fowlers will be on stage and working behind the scenes as they have done ever since marrying.
The play has become one of the nation's longest-running theatrical depictions of the life and ministry of Jesus and the longest-running performing arts tradition in Bloomington-Normal.
"I joined the play when I was 12," said Tena Fowler, 66. "When I married, my husband became involved. Our children were born and when they became of age, they joined the play. Now I have a granddaughter involved."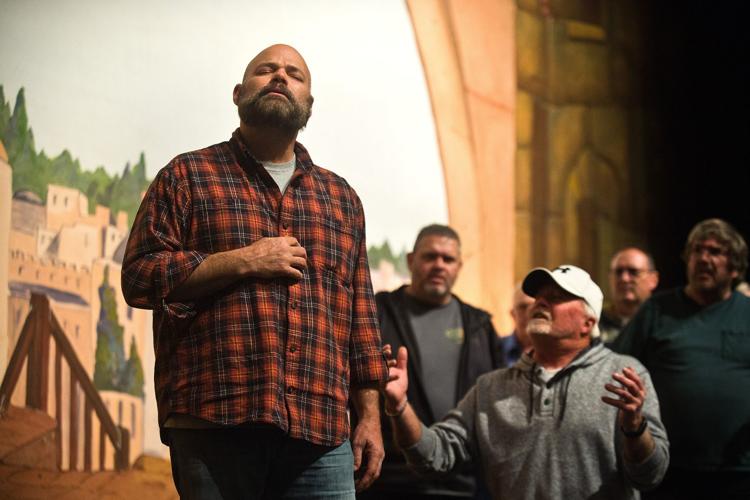 Until last season, Tena Fowler's mother, 93-year-old Opal Brown, had been active  in the play, but her health now prevents her from participating any longer.
"Mother, when she was a young teenager, and her brothers would walk the two donkeys that were kept on the edge of town into town to be part of the play," said Tena.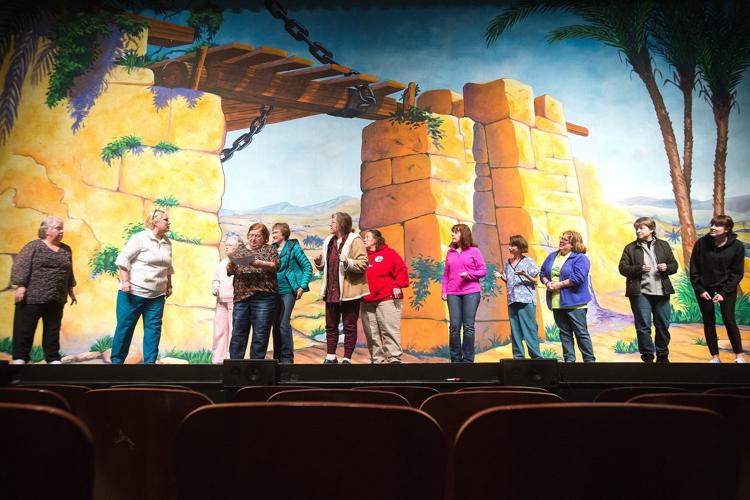 "So we're four generations deep in the play, and I've grown up with it. I can read these stories in the Bible, but to see them happening in front of your eyes is just a fantastic thing."
After marrying Tena in the fall of 1973, Mike Fowler began acting in the Passion Play the following spring.
"I knew nothing about it until I got married. I joined it as a leap of faith," he said. "I just got my 45-year card in February. All of those years I have always been on stage."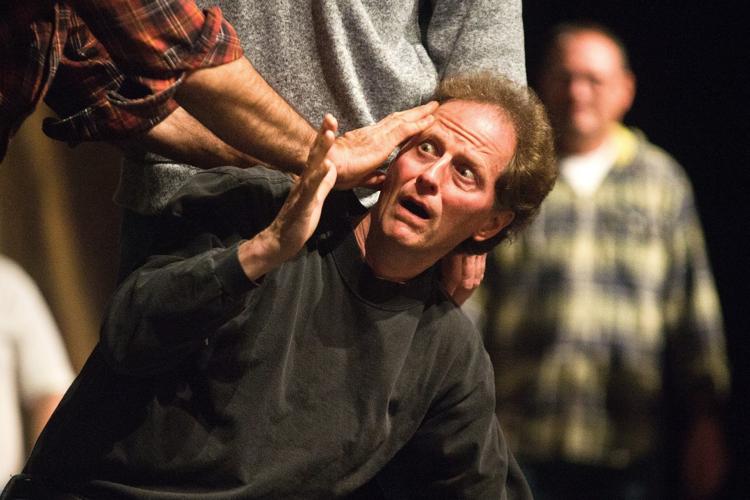 "Everybody understands everything runs its course in life, and someday there will be an end to the American Passion Play," said Mike Fowler, who serves as the play's business manager.  "For those who have been involved in running the Passion Play and living the dream of (creator Delmar K.) Darrah, we would love to hit a huge milestone of 100 years.
"We're so close, but that's doubtful unless we get the right kind of people behind us," he added. "We're going year by year. It all depends on the attendance."
That's why this season's theme is "Keep the Dream Alive."
Darrah was "a big time Scottish Rite Mason in Bloomington-Normal and he convinced the Scottish Rite Masons to build this big beautiful building,"  said Mike Fowler.
The Scottish Rite Temple was built in 1920 to house the play. In 2000, the building was converted to the city-owned BCPA.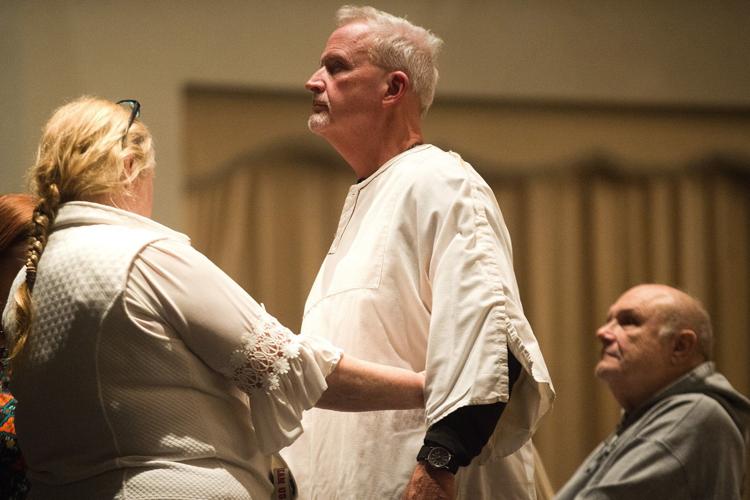 A full house for each show is about 1,000 people, "and we've only been getting halfway there, if even that," said Mike Fowler.
"It used to be people would come on buses from St. Louis and Chicago and Indianapolis and we would have 20 to 25 buses lined up outside , and they were all full," said Mike Fowler. "Since those days, buses have gotten more expensive. It's a very expensive day to travel very far to come to the Passion Play in Bloomington."
The group has been seeking donations to keep the curtain rising on the play.
"The truth of the matter is when we were making good money we put it away and when the days got bad we started using some of that money to help subsidize the play," said Mike Fowler.
"It takes between $75,000 to $90,000 to run the play because we have to maintain an office and phones," said Mike Fowler. "We have live animals — the burros — on stage. They have to be taken care of year-round even though we only use them five weeks during the year."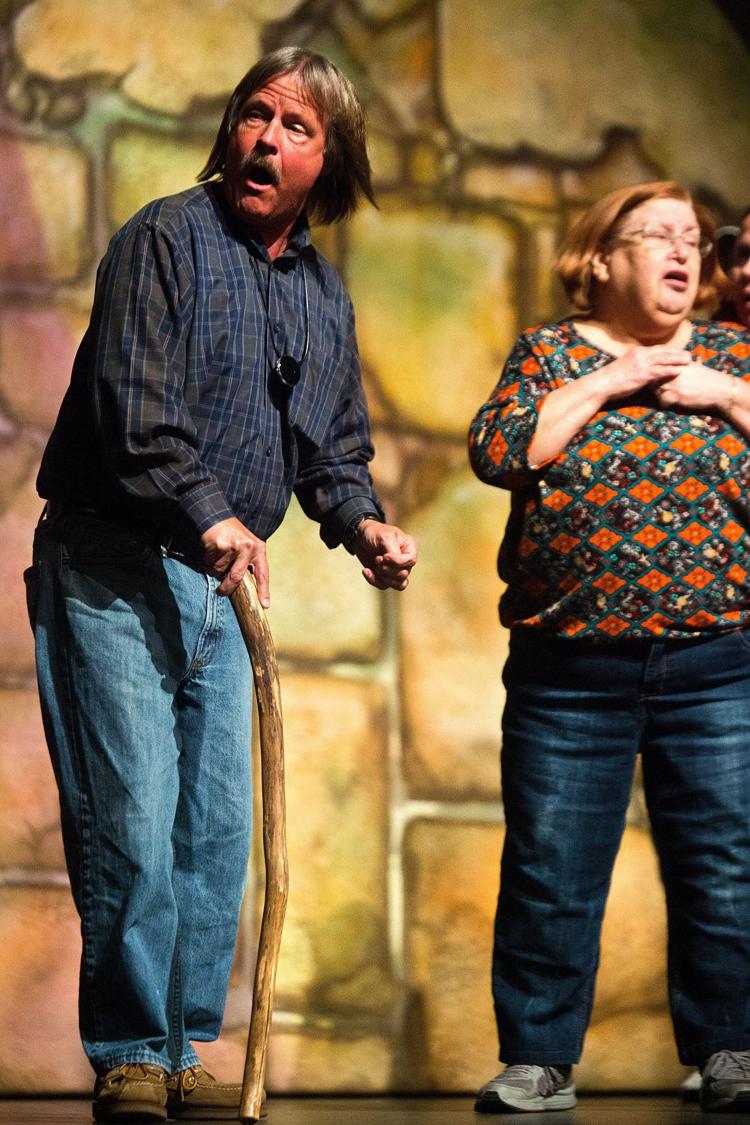 But one of the largest expenses is insuring the "drops" or curtains with hand-painted Holy Land locales.
"There are approximately 50 curtains that have to be hung every year. Those curtains are valued at $1.2 million. That amounts to a pretty healthy insurance premium to pay every year," said Mike Fowler. "It just adds up."
It's difficult for Paul Veselack to talk about the prospect of the play ending.
His grandparents and parents were active in the play, and  he joined the cast as a child. Close to 40 years later, he drives several hours from his home north of Chicago to rehearse and perform the role of Jesus Christ.
"My faith has gotten me through a great deal both personally and professionally, and I have seen this production undergo several trials," he said. "If you are able to come to a production I ask you to do so.
"There is something very powerful that we all receive from this (stage) family that I've known for so long, and I think that we're able to reach across the footlights and share that love that we've received so freely."