NORMAL — Artists, art-lovers and passersby stopped for one last photo on Saturday in front of the multi-paneled wall that has given uptown Normal a pop of color for the last eight years.
"We don't want people to think it's a protest — it's more of a remembrance," said Dylan Lynn of Normal. "Just appreciate it while it's here before it's gone."
The mural that brought together about 30 local artists will be torn down along with two other buildings when the construction of the five-story Trail East building begins.
As artists added their work, one of The Pod owners, Natalie Wetzel said, "It will exemplify the power of putting a bunch of talent together."
Laurie Swindler of Normal said even though it was intended to be temporary, "I think it's found a permanent place in the hearts of many."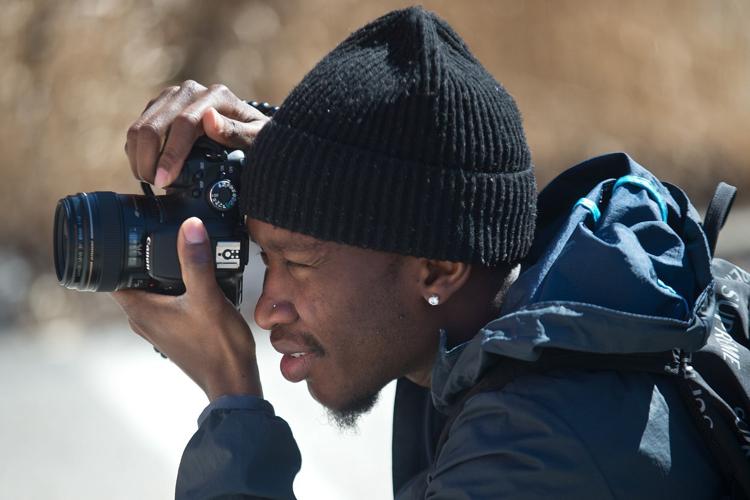 "To me, it represents how our community came together and how each of these pieces is interesting on its own, but together it's stronger," said Swindler. "The whole is greater than the parts."
You have free articles remaining.
"I think it's just really important for us to have community art," Swindler said. "It enlivens the town, it brings people together and this is the only piece of community art we have — and now it's going to be destroyed? It's very sad."
In his own form of preservation, Akeem Ibrahim of Normal snapped as many photos as he could Saturday afternoon for anyone who wanted to stop and pose.
Swindler said every time she comes through uptown, she stops at the mural so she smiled for a few photos with her husband Jim and pup Simba.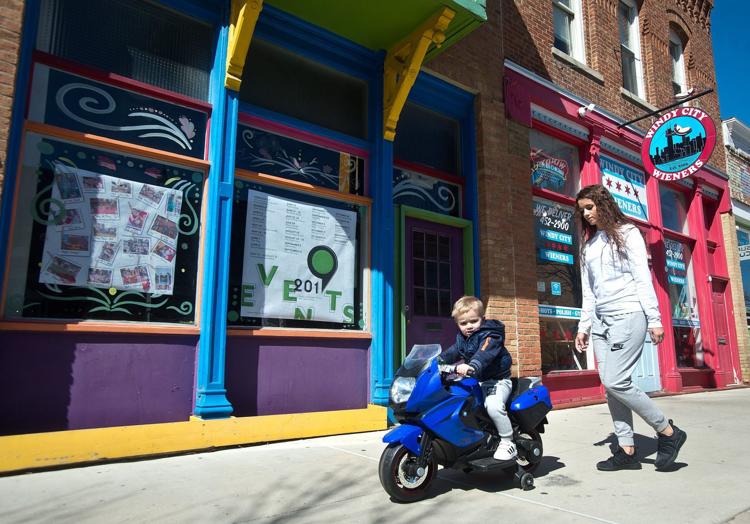 "People at least need to know what they're losing," Jim Swindler said.
Emma Henry organized the mural farewell as one last chance to appreciate the mural as a community.
"It's going to be gone soon and also it's just a nice day out today to raise awareness for art," she said.
---
Photos: Looking back on uptown Normal's mural
Contact Kelsey Watznauer at (309) 820-3254. Follow her on Twitter: @kwatznauer.