"The drive is exactly 9 hours from Wichita, Kansas — but it is worth it. That's one of my favorite shows to do," he said. "I'm so glad they've kept it a small show but it still gets so many people. The community always supports us."
Corner, a sculptor, will be among about 130 artists in uptown Normal this weekend for McLean County Arts Center's annual event, a two-day celebration of ceramics, fiber, glass, jewelry, painting, photography, wood and other art.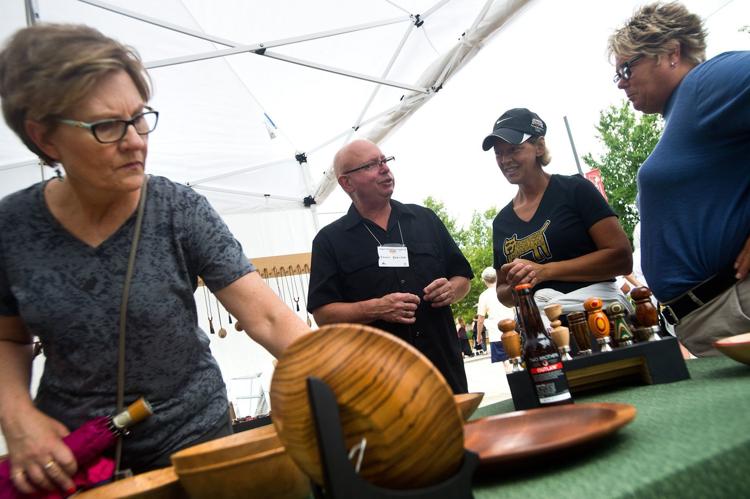 "It's a great way to get an overview of what kind of high craft and art people are making now," said Johnson of the event, 10 a.m. to 5 p.m. Saturday and 11 a.m. to 4 p.m. Sunday. "There's a lot of really talented local artists we're fortunate the community knows and supports. We have (a) unique community in the state to have such a high density of really talented artists."
Johnson said the festival is made possible by not only artists and sponsors but community volunteers who help artists run their booths, including minding the store when they need a break and fetching them cool water. He encouraged those interested in lending a hand to email douglas.johnson@mcac.org.
Corner said he appreciates that Sugar Creek attendees — Johnson estimated 20,000 total — show up ready to spend on art on top of attending the free festival. Johnson said he uses the July event to start finding Christmas gifts.
"They really come prepared to spend on art, which is always encouraging to any artist," said Corner. "I do a lot of shows that have 300 to 400 exhibitors, and those are pretty tough to get the sales because it's so spread out. ... I do about 25 art shows per year, and it can be challenging."
One of this year's big changes is another help for artists: more will be able to check in and begin to set up Friday night because the town has cleared MCAC to take over Beaufort Street earlier than usual.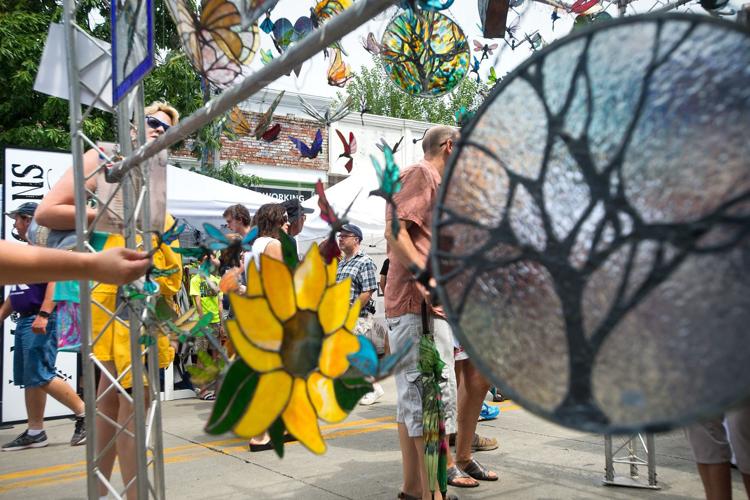 The festival spans uptown, including two music stages on Broadway Avenue and Uptown Circle. Scheduled performers include Leah Marlene, Sarah Quah, Sugar Creek Cloggers and Shuga Beatz.
"The Broadway stage, because of its place in the festival, will be a little louder this year than it has been for the last couple years, with more high-energy music and some blues," he said. "The roundabout is much more of our acoustic singer-songwriter space."
Johnson said he always enjoys seeing friends at the festival and meeting new ones.
"The great thing for me is constantly finding these connections between artists that may have studied with someone that we know, or shown with different artists that we've known. The artist community, even though we're looking at artists from around the country, is a small place," he said. "The great thing about being in this position is being able to provide an avenue that supports them."