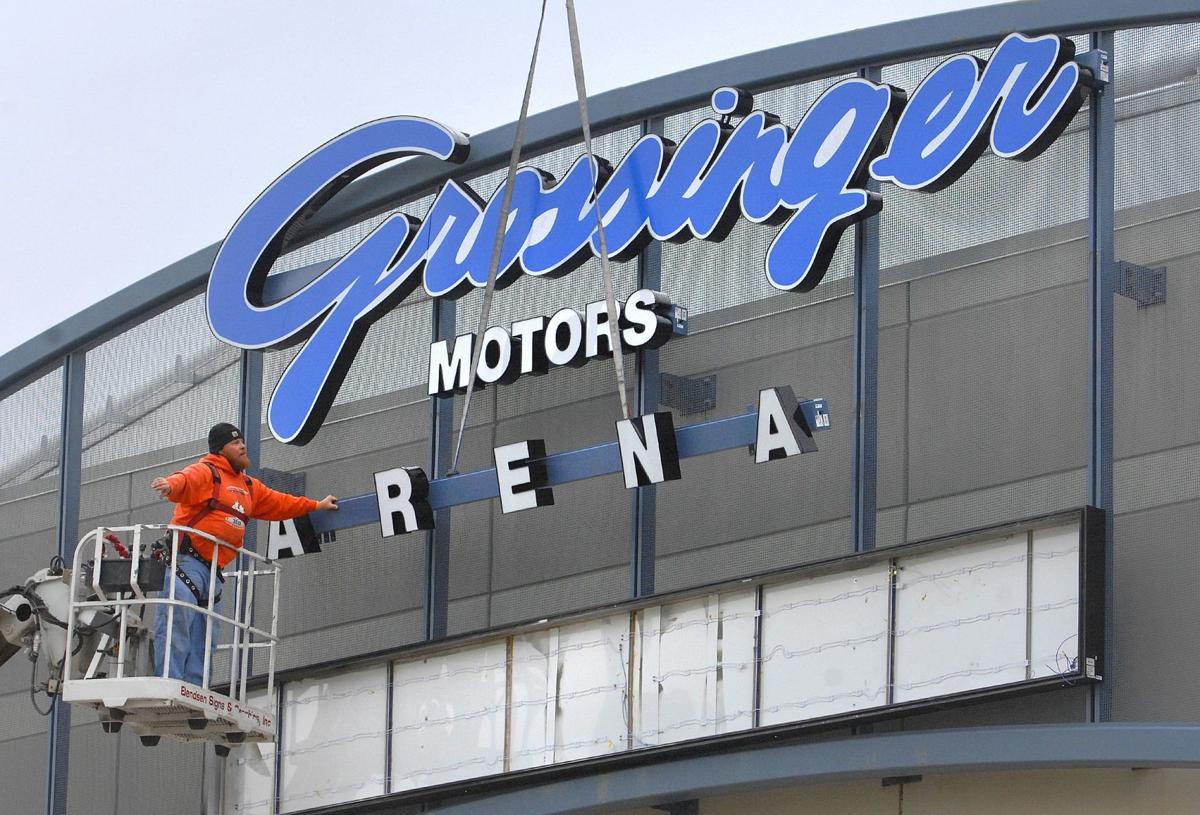 BLOOMINGTON — VenuWorks ended its second full year of managing the city-owned Grossinger Motors Arena with another big operating loss.
The downtown entertainment venue exited fiscal 2018 on April 30 $665,099 in the red. That was an $8,419 improvement from the $673,518 operating loss in fiscal 2017.
The facility simply did not bring in enough revenue, said Lynn Cannon, who directs the 7,000-seat arena's daily operation for the Ames, Iowa-based venue management firm the city hired in April 2016.
"We need to make sure that the operating deficit goes down more than $8,000. We need better results than that," said Mayor Tari Renner. 
Cannon will present the arena's annual report at the City Council's committee-of-the-whole meeting at 6 p.m. Monday at City Hall.
The Blooomington Edge football team also postponed its spring season while dealing with issues associated with its league affiliation. That resulted in only one Edge game being played in fiscal 2018.
"We worked really hard to build the revenue for all of our events here, and we just came up short on attendance," Cannon said Friday. "It's really hard to sell concessions to people who don't come to the events.
"We fell short in food and beverage revenues. We fell short in our facility fee income because we didn't sell the number of tickets we anticipated."
"Obviously, more shows would have helped," said Cannon. "We didn't have as many as we would have liked so we have been working throughout the summer to increase the number of events we book next year."
You have free articles remaining.
"Essentially what they are saying is this is a problem with recruitment and marketing," said Renner. "That's what we hired them to do."
There were several concerts that fell short of ticket sales expectations, said Cannon.
"Hank Williams Jr. did not meet expectations," said Cannon. "Kenny Rogers was a little bit light of what we thought he would do and even the Brad Paisley show didn't come in as high as we thought it would."
The operating costs reflected in the final report do not include the arena's construction bonds, capital improvement projects or depreciation, for which the city is responsible.
Central Illinois Arena Management, which operated the site for 10 years before VenuWorks took over, did post an operating profit in fiscal 2013 of $176,759. For most its 12-year history, however, the arena, known as U.S. Cellular Coliseum during CIAM's tenure, has operated at a loss.
The local dealership has kept the Grossinger name, and the naming rights on the arena remains in effect.
"We have not had any push from the new auto group that purchased Grossinger Motors to get out their contract," said Cannon. "We are in discussion with what we will be doing with that name going forward." 
VenuWorks receives an annual management fee of $114,000, plus a 5 percent commission on food, beverage and other sales at the arena, including naming rights.
---
Contact Maria Nagle at (309) 820-3244. Follow her on Twitter: @Pg_Nagle