ENVIRONMENT
Flying high: More eagles can be found, seen throughout Illinois
'It's a rare person that gets jaded seeing bald eagles. The white head and tail in contrast to the black body is striking.'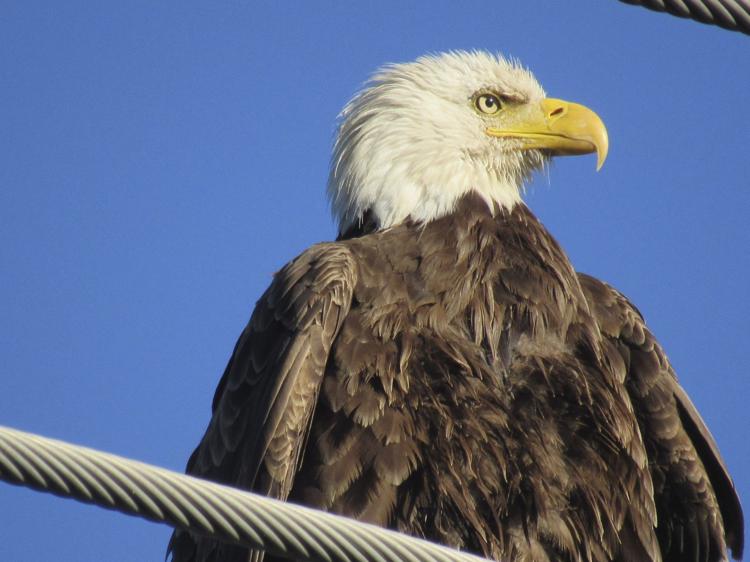 BLOOMINGTON — Illinois is known as the home to the largest number of wintering bald eagles in the continental United States, thanks in large part to the miles of shoreline along the Mississippi, Illinois and Rock rivers.
But the state also is home to an increasing number of nesting eagles, including six nests in McLean County, with the most recently confirmed nest being  found within the city limits of Bloomington.
Steve Bailey, an ornithologist with the Prairie Research Institute at the University of Illinois, said, "The eagles are one of the greatest success stories of an endangered species in Illinois."
Each year, one or two dozen new nests are found in Illinois, he said, estimating there are "easily now a minimum of 300-350 active bald eagle nests throughout Illinois."
Since 2005, Capparella and Given Harper, an Illinois Wesleyan University biology professor, have been conducting a winter survey of raptors that includes hawks, falcons and owls. In the early years, they didn't see any eagles, but "now we get them regularly," said Capparella.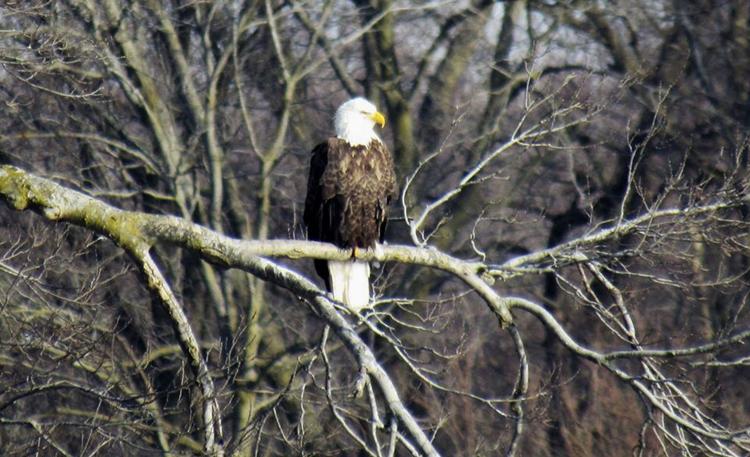 "It's a rare person that gets jaded seeing bald eagles," he said. "The white head and tail in contrast to the black body is striking. They're our national symbol."
And, Harper noted, "They are our national symbol that almost went extinct."
In 1980, there was only one nesting pair of eagles in Illinois.
A big reason for their comeback was the banning of DDT in 1972. The pesticide caused eagle eggs to have thin shells that cracked before the eaglets could hatch. Habitat protection and pollution control laws also helped, said Harper.
Although fish are a primary food of eagles, they are opportunistic and will eat a variety of available food, even roadkill. Harper said, "One of the big things that attract them to town is the abundance of rabbits and squirrels."
Even though eagles are getting used to the urban environment, it's still important for people to keep their distance from eagles, especially during the egg laying and incubation period that will be starting soon in Central Illinois, Capparella and Harper said. That's why they declined to reveal specific locations for nests in the area.
UTICA — Activities during Bald Eagle Watch weekend Saturday and Sunday at Starved Rock State…
If the eagles are disturbed during the critical nesting period, they may abandon the nest, as happened a few years ago with a nest near Lake Bloomington, said Capparella.
Eagles can be seen fairly regularly at Lake Bloomington and Evergreen Lake when the water isn't frozen.
This time of year, the best place to observe them is near one of the dams along the Illinois River. The colder the weather and the more ice there is along the river, the higher the concentration of eagles will be around the dams that keep the water open.
During Eagle Watch Weekend at Starved Rock State Park, there will be high-powered spotting scopes set up at the Illinois Waterway Visitors Center and atop Starved Rock to give visitors an eagle-eye view of the majestic birds.
The weekend also features presentations with live birds of prey at the Waterway Visitors Center, located on the lock side of the dam and at the Starved Rock Lodge and Starved Rock Visitors Center.
Free tickets are available on a first-come, first-served basis. Joanne Fessett of the Illinois Audubon Society advises, "Get there early. Be a little flexible. Everybody wants to see the first show."
She also suggests that people park and ride the trolley rather than trying to drive between the three program locations. Visitors can buy an all-day $2 pass on the trolley.
The Great Hall at the lodge will have a number of exhibitors. "They introduce people to areas where they can go out and enjoy Illinois. You don't have to travel three states over to see wonderful things," said Fessett.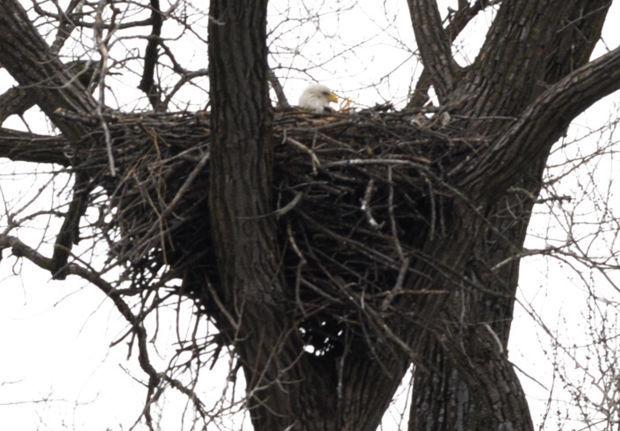 Among areas in Central Illinois with several nests are Lake Chautauqua National Wildlife Refuge and Emiquon National Wildlife Refuge, both near Havana.
Fulton-Mason Eagle Day is Feb. 2 and includes events and tours at Lake Chautauqua, Emiquon, Dickson Mounds Museum in Lewiston and Havana City Center, 326 Market St., Havana.
Capparella said such events are beneficial because "it's a good way to get kids fired up and maybe have a career in conservation" and "it's good to celebrate success stories."
Although DDT has been banned, eagles face other threats such as poisoning from lead ammunition, electrocution from power lines and injuries from collision with wind turbines.
Contact Lenore Sobota at (309) 820-3240. Follow her on Twitter: @Pg_Sobota