BLOOMINGTON — Dark tales, macabre music, haunting stories, scary movie chat and ghastly art are just part of a new Halloween event for adults in downtown Bloomington.
"There definitely will be discussion of things like serial killers and murders and hauntings and true crime," said Sue Rovens, a suspense/horror author from Normal who is organizing the event.  "That's why it really is geared toward those 18 years and older."
"Tales of Terror: Live!" is a multimedia, multifaceted event  from 6 to 9:30 p.m. Oct. 25 at Nightshop, 517 N. Main St. Tickets are $6 at the door.
"I am bringing in speakers, authors, people who do podcasts, filmmakers," said Rovens. "You might not read horror, but maybe you like scary movies or paranormal or ghost stories or kind of crazy art. I tried to make something for everybody, basing it around the Halloween theme."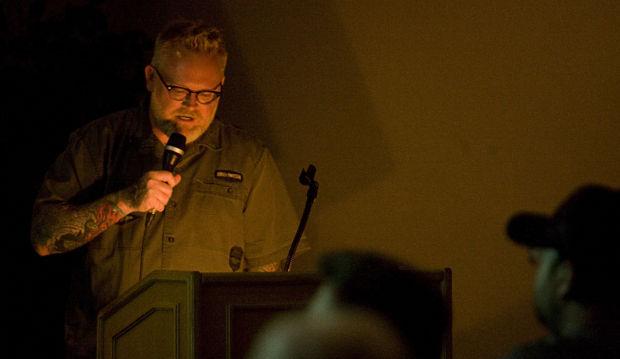 Owner of American Hauntings Tours and Events, Taylor, has been conducting ghost tours in Chicago, Alton, Decatur, Carlinville and Jacksonville for more than 25 years, and has traveled all over the country for overnight stays in haunted places. 
He has done hundreds of radio and television interviews about the supernatural.
"My presentation will be about haunted Illinois and some of my favorite places from around the region," said Taylor. "I will be talking about some of my favorite stories, which I think are some of the scariest stories and are unique to Illinois. Some of them date back a number of years ... and they are stories that had a great affect on the towns where they took place."
His book, "Ghosts of the Prairie," includes the Bloomington-Normal area "and I will talk about those for sure," said Taylor. "There is one near Bloomington that everybody has seen, but most people don't know the story behind it."
He is sharing more details until the event that also features Sylvia Shults, a paranormal investigator and author who works at a library in Peoria.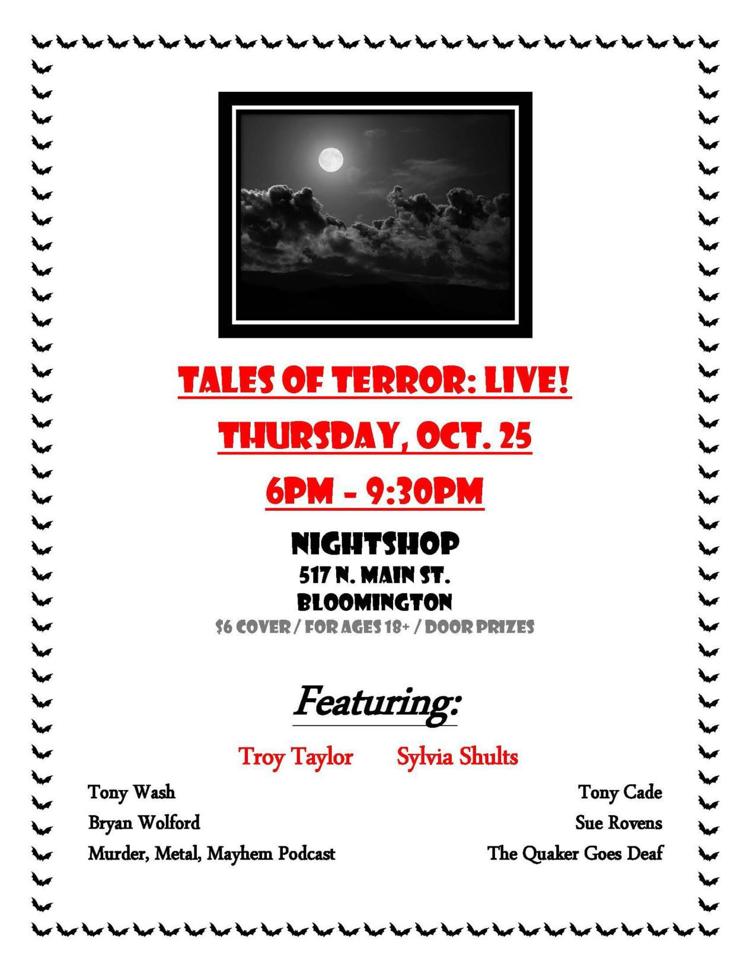 You have free articles remaining.
As a paranormal investigator, she also has made many media appearances, including a tiny part in the Ghost Hunters episode, "Prescription of Fear," about the Peoria State Hospital.
Filmmakers Tony Wash and Bryan Wolford will discuss independent horror, cult and exploitation films that most people haven't heard of or seen, said Rovens.
"They're not showing any movies, but they are having a discussion and making suggestions as to what to see," said Rovens.
The Murder, Metal, Mayhem podcast co-hosts Pete Altieri and Chris Shawback will talk about true crimes.
"They do a thing on serial killers, real life stories," said Rovens, who will do a book reading. 
Local artist Tony Cade, will be selling his illustrations that range from hauntingly beautiful to frighteningly macabre. Music in between the segments will be provided by Charlie Quaker, also known as The Quaker Goes Deaf. 
Most of the segments will be about 15 to 30 minutes long, but an hour has been reserved for Taylor toward the end of the show. Door prizes will be raffled off throughout the event.
"I am trying to do something that's really geared for adults because there is not a lot of things in this area Halloween-related for adults," said Rovens. "There is if you go to Chicago or St. Louis, but not around here unless it's like a private party or a drinking thing. This really isn't that."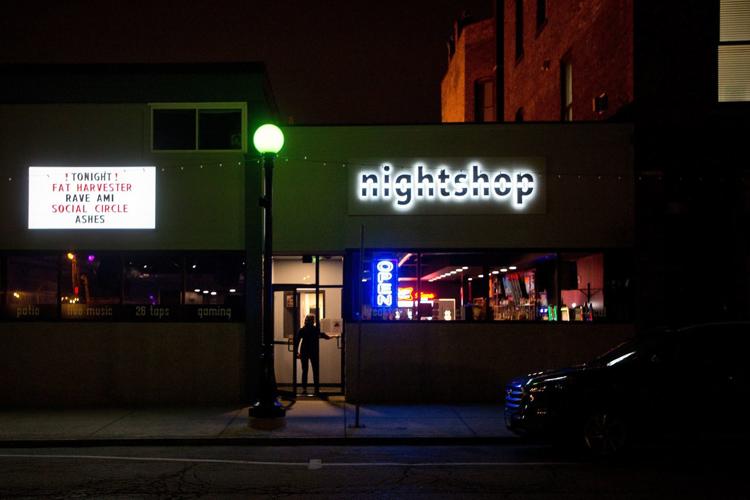 The venue also offers live music at night, "but we're open to all different kinds of events," said Golwitzer. "We're trying to bring people who enjoy the arts, adults especially, back downtown. When Sue pitched this idea to me I thought it sounded excellent, especially tied into the spooky time of the year that is Halloween."
Nightshop is a full-service restaurant so those attending also purchase food and drinks.