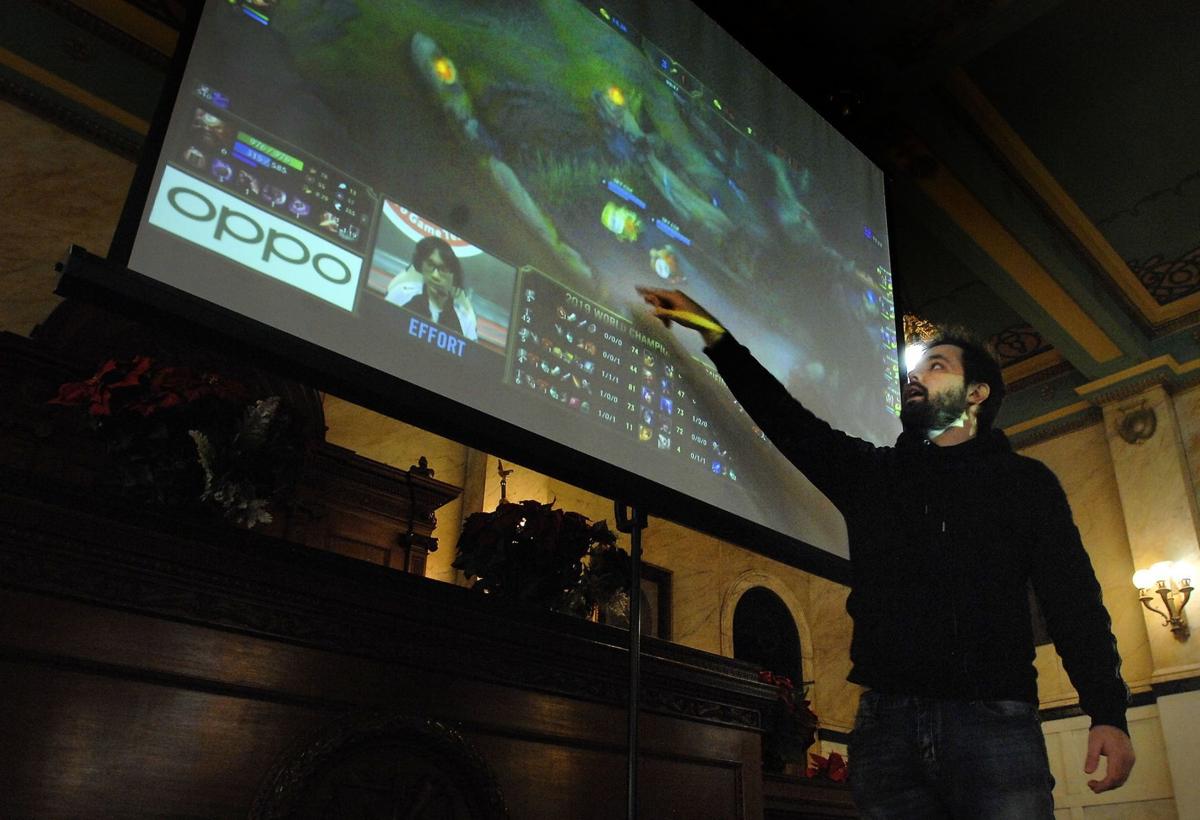 BLOOMINGTON — Gamers, artists, developers, competitors, collectors, cosplayers and video game hall-of-famers will fill Grossinger Motors Arena this weekend for the third annual Bloomington-Normal Video Game Convention and Sixty Six Games Expo.
Anyone with any interest or involvement in the gaming industry would enjoy the convention, said organizer Ryan Tauscher.
"The Sixty Six Games Expo is a weekend of family friendly and nostalgic gaming, good for collectors and enthusiasts alike," he said.
The main convention will be from 10 a.m to 6 p.m. Saturday and Sunday. Tickets are $13 per day or $30 for the weekend for adults. Children 12 and younger cost $6.
Spectators are welcome to watch the "League of Legends" action, but anyone can sign up to participate in a few smaller tournaments. These tournaments will showcase classic and updated games including "GoldenEye 007" on Nintendo 64 and "Super Smash Bros. Ultimate."
You have free articles remaining.
Attendees can also face off against some of the top players in the world for a tournament called "Kong Off."
Billy Mitchell, the man who was credited with the first ever perfect score in "Pac-Man" and has set several gaming records over the years, is the event's special guest and will talk about the so-called impassable kill screen in "Pac-Man."
"He is one of the people who inspired competitive gaming in the first place," Tauscher said, adding he is a "quintessential part" of arcade gaming.
Representatives of the International Video Game Hall of Fame will present the nominations for 2020 at 2 p.m. Saturday and award some of the 2019 winners.
Besides tournament play, hundreds of tables filled with games and collectibles will be available at the expo, which is expected to draw more than 2,000 people.
The Retro Game Room offers free play on arcade games, consoles and multiple virtual reality experiences.
In a live game jam, regional artists and game developers will work to program games on the spot.
One of the final events of the weekend will be a cosplay contest with same day sign-ups at 1:30 p.m. Sunday.
Contact Kelsey Watznauer at (309) 820-3254. Follow her on Twitter: @kwatznauer.