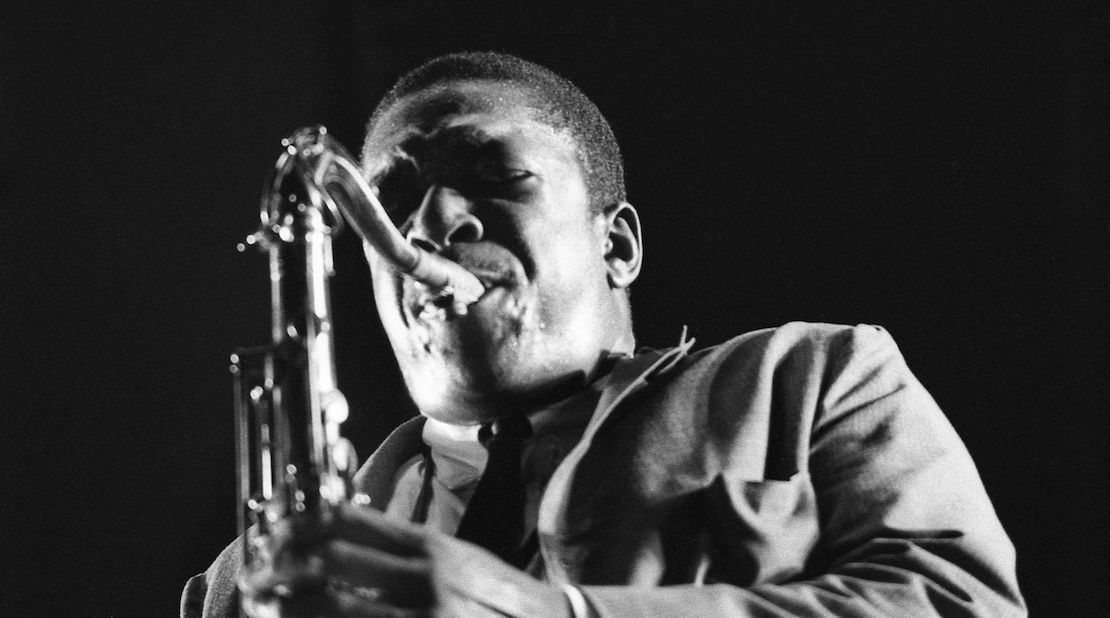 NORMAL — Local jazz buffs have their own full-time Twin Cities club courtesy of Jazz UpFront in downtown Bloomington, and now they have their own monthly film showcase.
The series, which will combine jazz-themed movies with a related live performance, is billed as Second Saturday Jazz Screenings.
It premieres at 7 p.m. this Saturday at the Normal Theater with the acclaimed new John Coltrane documentary, "Chasing Trane."
The film will be followed by a live performance of the subject's music by the specially christened Glenn Wilson Chasing Trane Ensemble.
The concept got a one-shot testing a year ago when the Thomas Chapin documentary, "Night Bird Song," was shown at the theater, followed by a live performance featuring Wilson (a longtime friend and colleague of Chapin) and his ensemble TromBari.
That showing was the kick-off initiative for Wilson's Further Jazz Inc., a not-for-profit group created to bring community- and education-based jazz programming to the Twin Cities.
"We had such a good time that I proposed doing a regular series of jazz-related films," says Wilson, director of jazz studies at Illinois Wesleyan University. 
A Harmon Arts Grant from the town of Normal made last year's event possible, as it will with the new series, which will continue at least through year's end on Oct. 14, Nov. 11 and Dec. 9 (titles are still TBA). 
"The grant pays for the musicians, which enables us to do the concert part of the evening," says Wilson of the series' very special added-value component, showcasing some of the Midwest's top talent.
"Chasing Trane" is the latest documentary from filmmaker John Scheinfeld, whose past musician-theme works include "The U.S. vs. John Lennon" and "Who Is Harry Nilsson ...?"
The film was produced with the full participation of the Coltrane family and the support of the record labels that collectively own the Coltrane catalog.
The narrative follows Coltrane's first introduction to music through his musician father; his childhood obsession with the records of Count Basie and Lester Young; and his picking up the saxophone at age 13, trying to imitate the sounds of his then-idols Charlie Parker and Johnny Hodges.
Also covered are his early musical life playing alongside giants Dizzy Gillespie, Eddie Vinson and Jimmy Heath; his breakout performances with the Miles Davis Quintet; his historic partnership with Thelonious Monk; the solo career that produced the likes of "Giant Steps," "My Favorite Things," "Impressions," "Live at Birdland" and 1965's seminal "A Love Supreme"; and his premature death at 40.
Wilson's characterizes Coltrane's legacy as "making jazz more difficult for others and more fun for him."
That difficulty is also what revolutionized the art form to a point that, says Wilson, hasn't been furthered.
"I think all jazz players study his music and can't help but be amazed by his technique and what he does with the sax," says Wilson
"He took jazz as far as you could take it, and, really, no one since has done more with the saxophone than he did."
If you like the approximately 40-minute concert that will follow "Chasing Trane" at the Normal Theater, there's more where that came from.
About twice as much, in fact.
At 8 p.m. Sept. 23, Wilson's Chasing Trane Ensemble will convene one last time for a full, 90-minute celebration of Coltrane in Illinois Wesleyan University's Westbrook Auditorium.
Admission for that performance is free.
Stay up-to-date on what's happening
Receive the latest in local entertainment news in your inbox weekly!