BLOOMINGTON —  Vintage baseball in Normal and the play "Mr. Lincoln" at the McLean County Museum of History in downtown Bloomington are new events added to the 2019 Lincoln's Festival on Route 66, running Friday through Sunday.
Now in its 11th year, "the festival is still very, very popular and we're always looking for ways to bring in a new audience," said Barb Adams, festival chairperson. "We have events that are tried and true that people love to have each year, but we're also trying to pull in some new activities."
"Mr. Lincoln," a one-man performance, is the only festival event with a charge. The play, by Herbert Mitgang, will be performed for the first time in Bloomington-Normal by John O'Connor, an actor and a political writer for The Associated Press and former Pantagraph reporter, at 7 p.m. Saturday. Tickets are $10 for museum members and $12 for general admission.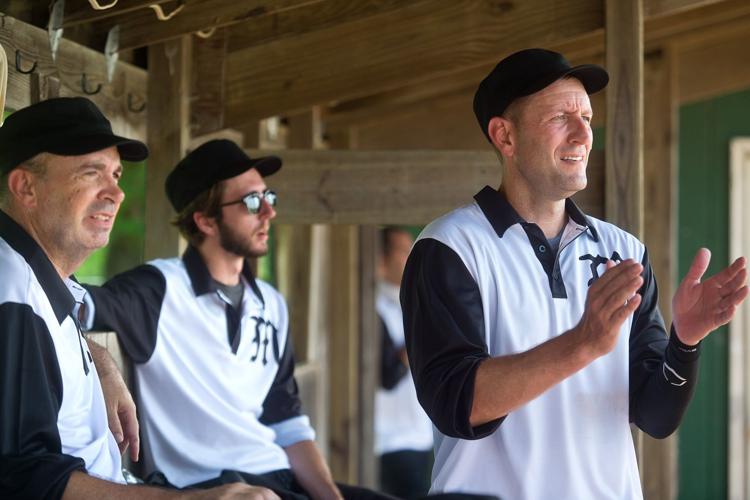 A tournament featuring 1850s-style baseball, as Lincoln played it himself, will be hosted by The Prairie Chickens Base Ball Club of McLean County on Saturday and Sunday at One Normal Plaza, former site of the Illinois Soldiers' and Sailors' Children's School. Games are at  11 a.m., 1 p.m. and 3 p.m. each day.
Capturing some of the momentum from the Academy Award-winning Best Picture "Green Book," the history museum also is featuring "Courageous Motorists: African American Pioneers on Route 66" at 1:30 p.m. Saturday. Seating for the presentation in the second-floor Governor Fifer Courtroom is limited.
The presentation by Frank Norris, a retired historian for the National Park Service, centers on how African Americans driving west on Route 66 were able to find places that would accommodate them with the help of a series of books published from 1936 to 1966 by New York postal carrier Victor H. Green.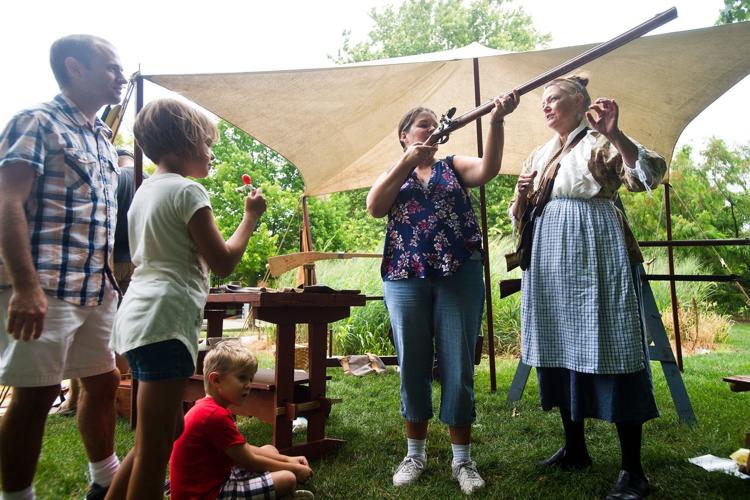 Popular events returning this year include theatrical and living-history performances, a Civil War encampment and battle re-enactment, a historic bike show, presentations by distinguished historians, exhibitions of rare Lincoln and Route 66 artifacts, live music and children's activities,"
But events on Friday have been scaled back this year to a Lincoln-related movie at 1 p.m. at Bloomington Public Library, said Adams. While the museum and David Davis Mansion will be open during regular hours on Friday, events there won't begin until Saturday.
While not a new event, Mid-State Cruisers is moving its car show to downtown Bloomington, where there will be live music and 200 antique automobiles parked from 2 to 6 p.m. Saturday around several blocks adjoining the museum square.
In prior festival years, the car show had been at Franklin Park, but the park is not being used this year as part of a consolidation of locations for activities, said Adams.
You have free articles remaining.
A free trolley, from 10 a.m. to 4 p.m on Saturday, will link activity spread out over four Bloomington sites — the history museum, the public library, the David Davis Mansion and Illinois Wesleyan University Ames Library. Horse and carriage rides will be offered from 1:30 to 6 p.m. Saturday at the museum entrance area.
Former museum director Greg Koos will lead a walking tour of Lincoln sites, starting  at 11 a.m. Saturday in the museum's Cruisin' with Lincoln on Route 66 Visitors Center. An Illinois Shakespeare Festival presentation of Nancy Steele Brokaw's play "Who Stole Cleopatra?" will be at 1 p.m. on the  museum lawn. Other family-friendly activities are planned at the museum Saturday and Sunday.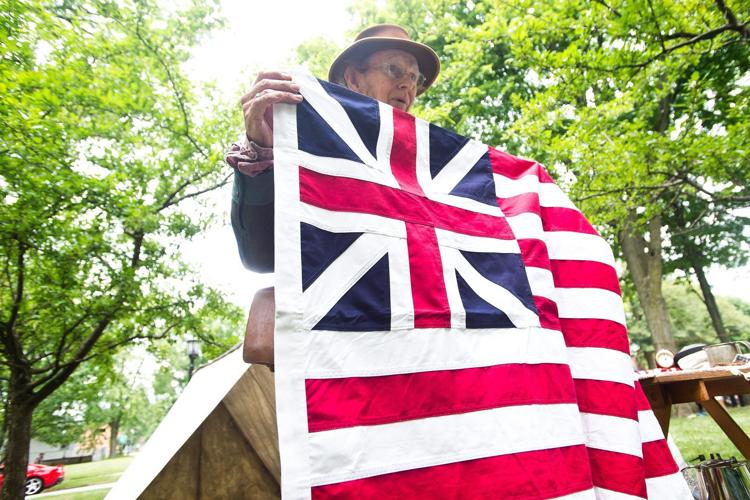 The Civil War encampment with demonstrations on the grounds of Illinois Wesleyan University's Ames Library is from 9:30 a.m. to 4 p.m., with a military skirmish at 3 p.m., all on Saturday.
In addition to hands-on activities for children and teens, the public library will present "Abraham Lincoln: Railroad Man" by historian Don Chamberlain at 1 p.m. Saturday, and "Mary Lincoln's Photograph Album" by scholar Laura Keyes at 3 p.m. Saturday.
Events on Sunday include Kevin Wood talking about the 16th president's leadership values and style at 1:30 p.m. Sunday and the Orpheus Mandolin Orchestra performing "Music of Lincoln and the Civil War" at 3:15 p.m., both at the public library.
For a fourth consecutive year, Wood will portray Abraham Lincoln at the festival's various venues on Saturday and Sunday.
"Lincoln spent a lot of time in the Bloomington/McLean County area. He had a lot of friends and supporters there," said Wood of Oak Park. "It's wonderful that Bloomington-Normal area celebrates that connection to Lincoln and that a lot of different organizations and people get involved."