On Feb. 12, 1809, the 16th president of the United States, Abraham Lincoln, was born. 
Here are 17 clippings from the archives, looking back at Memorial Day celebrations and more from the past. Check out more in The Pantagraph Archives!
Red Cross Evening of Stars featuring Kellie Pickler• Wednesday, April 15 • Marriott Hotel & Conference Center, Normal • Photos by MK Guetersloh
Bloomington's Memorial Day parade has been canceled but here's a look at how we use the day to honor those who have served in the various arme…
Advocate BroMenn Service Auxilliary Presents Chase for Champions • ISU Bone Student Center, Normal • Saturday, April 16 • Photos by Erin Woods
Blessing of the Bikes • Chuck's Harley Davidson, Bloomington • Saturday, April 4, 2015 • Photos by MK Guetersloh
Your guide to working and shopping from home in Bloomington-Normal.
A trade group of Illinois movie theater owners is pushing the state to revise its guidelines to allow cinemas -- when they re-open -- to seat …
No guarantees, but at this moment, these are the movies scheduled to play at theaters this summer.
The review site Rotten Tomatoes is out with a list of the best movies ever made available to stream on Disney+. Here are the top 20, with the …
Feel like a good movie? People are buzzing about these new releases. Stay in tonight and stream one of this week's most popular movies.
Movie critic Bruce Miller says these retro blockbuster films will help kickoff summer. Netflix brings "Back to the Future," and on Hulu, look …
"The Last Dance" has been a godsend for sports fans crushed by the absence of live sports during the coronavirus crisis. The epic docuseries a…
The Illinois Symphony Orchestra will launch a live Sunday at Six Recital Series from the ISO's YouTube channel, beginning the last Sunday in May
Eleanor Kirk, Illinois Symphony Orchestra principal harp performs Handel's Harp Concerto in B flat major, Andante-Allegro
Musicians can't perform on the road, but they're still able to create music during the coronavirus pandemic. Here's a list of songs released i…
"Seven Worlds, One Planet," "Bad Education," "Extraction" and more. Here's a curated collection of what's arriving on TV, streaming services a…
BLOOMINGTON — The Friends of the BCPA, city of Bloomington and Boys and Girls Club of Bloomington-Normal are starting a multi-week online conc…
Picking only a handful of songs by Prine is an errand that even a fool wouldn't dare. But here's trying.
John Prine, the ingenious singer-songwriter who explored the heartbreaks, indignities and absurdities of everyday life, died at 73 from corona…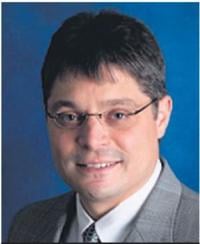 Striegel Knobloch & Company, L.L.C.
Steve Carell stars in "Space Force," premiering Friday on Netflix.
"Full House" actress Lori Loughlin and her fashion designer husband, Mossimo Giannulli, agreed to serve prison time as part of a plea deal in …
Ken Osmond, who played teen scoundrel Eddie Haskell on TV's "Leave It to Beaver," died Monday at 76, his family said. Here are photos of Osmon…
Jennifer Connelly stars in "Snowpiercer," premiering Sunday on TNT.
Mark Ruffalo stars in a dual role in "I Know This Much Is True," premiering Sunday on HBO.
Maggie Siff and Damian Lewis star in "Billions," which begins its fifth season Sunday on Showtime.
Don't worry, "Parks and Recreation" fans, the one-time pandemic special episode airing at 7:30 p.m. Thursday on NBC is considered canon and do…