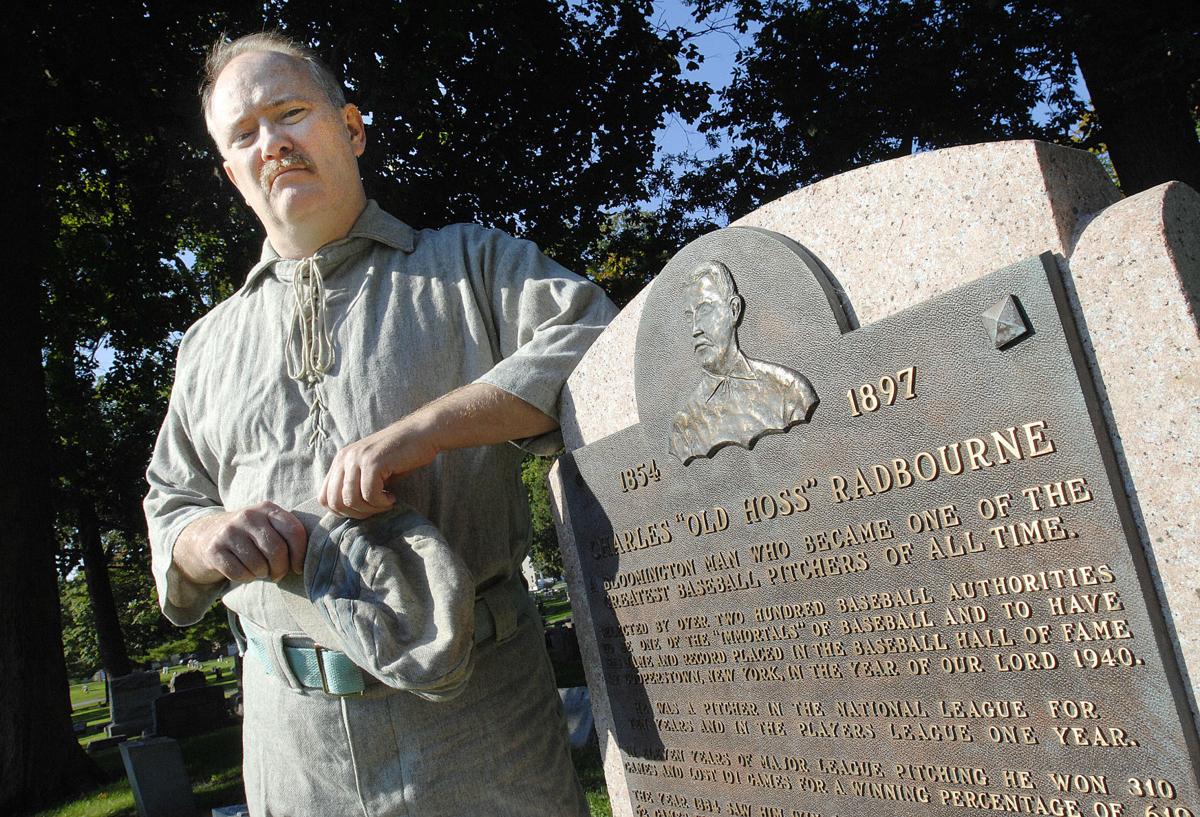 Chicago plays Peoria: The venerable band Chicago returns to Central Illinois this fall. 
The band will play the Peoria Civic Center theater at 8 p.m. Nov. 8, part of a two-month stint that takes it throughout the U,.S. and Canada. The group had its heyday in the 1970s and 1980s with hits like "25 or 6 to 4" and "Colour My World." Now in its 51st year, it has tallied 36 albums and record sales of more than 100 million.   
Fans may remember that the band performed a free concert in Bloomington in 2014 for victims of a November 2013 tornado and those who helped with the recovery. 
Tickets for the Peoria show are $26.50-$146.50 and go on sale at 10 a.m. Friday on the Ticketmaster website. 
History comes alive: Mark your calendar for this year's Evergreen Cemetery Walk, set for 11 a.m and 2 p.m. Sept. 29-30 and Oct. 6-7. The popular annual event features costumed actors recreating the personas of people buried at the rich-with-local history Evergreen Memorial Cemetery in Bloomington.
This year's walk celebrates Illinois' bicentennial and featured characters include Augusta "Gussie" Becker; Francis Cahill; Adlai E. Stevenson II; Henry Funk; and Emily Vecchi Noble and her husband, Clyde Noble.
The granddaddy of all cemetery walks is a partnership among the cemetery, the McLean County Museum of History and the Illinois Prairie Community Foundation. 
Tickets are $17 for the public; $14 for museum members and $5 for children and students. They go on sale Sept. 4 at the museum, the cemetery, Casey's Garden Shop and The Garlic Press.
Downtown Doubleheader:  The Castle Theatre folks will be busy Oct. 7. We've already mentioned that singer Andy Grammer will be stopping at the downtown venue at 7:30 p.m. that night as part of "The Good Parts Tour."
Now, the Castle also has announced a second booking for the same time, same date, but not same place: Smile Empty Soul will perform, migrating north a few blocks to play at Nightshop, 517 N. Main St. The California-based post-grunge trio will be traveling the west and Midwest as part of its "flawless smile tour."
Tickets for the Nightshop gig, priced at $12 and $15, go on sale at 11 a.m. Friday at thecastletheatre.com. Tickets for Grammer's show, priced at $28.50 and $30, with VIP packages available, are on sale now on the Castle website.