From the Archives: In memory of Rosa Parks
February 4 is the day that Civil Rights activist Rosa Parks was born. In celebration of the impact she had on the movement, the day has subsequently been named Rosa Parks Day.
Ros Parks is fingerprinted by police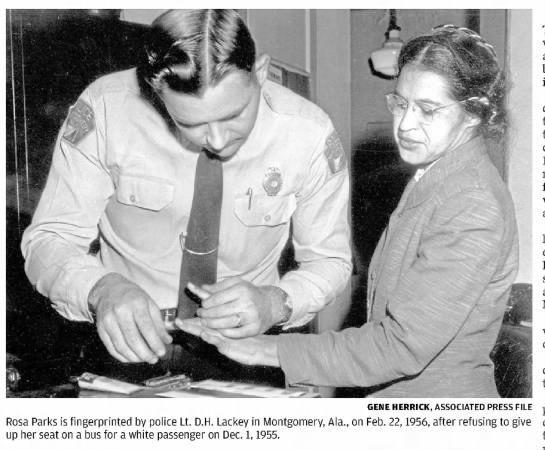 "It All Started on a Bus"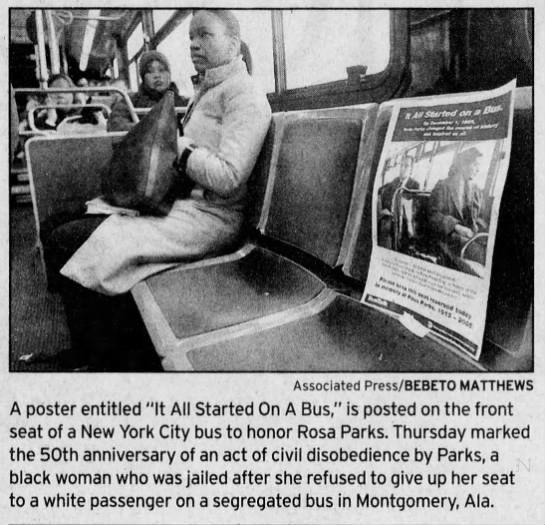 Rosa Parks: Civil Rights Hero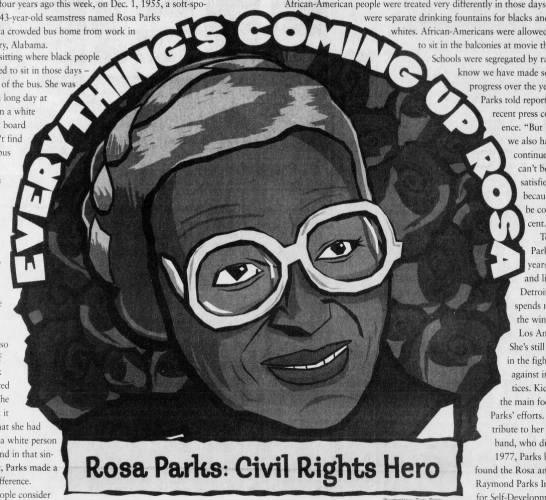 Rosa Parks and E.D. Nixon
Rosa Parks holds hand of well-wisher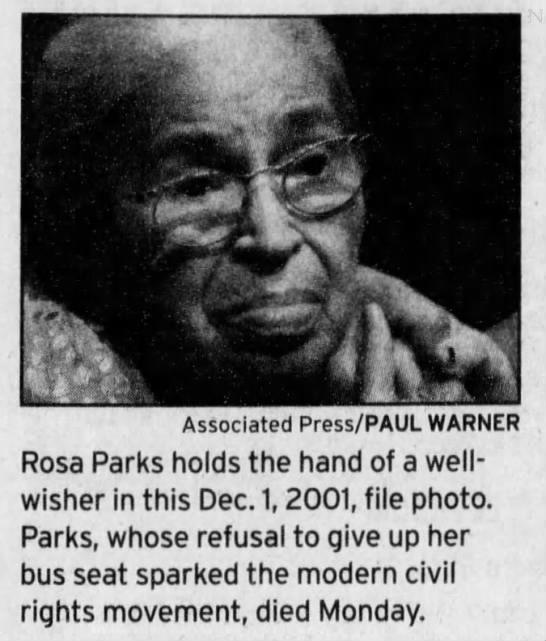 Rosa Parks given medal by Congress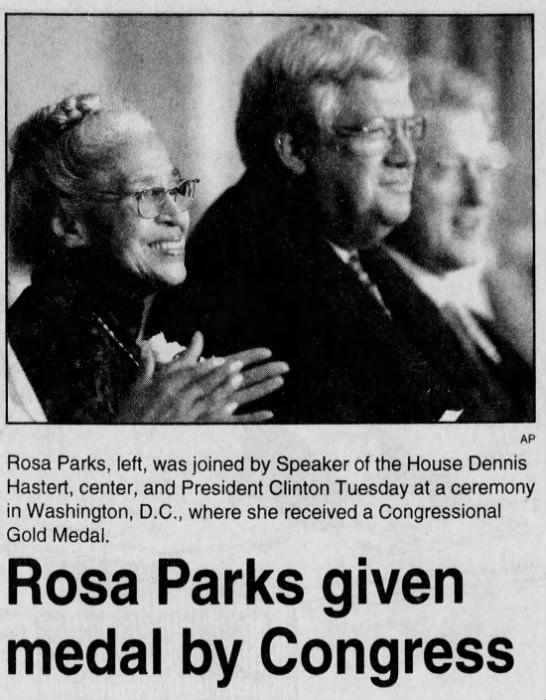 Debate on to keep movement alive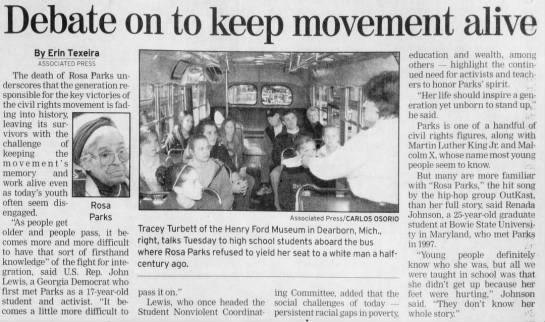 A wreath adorns the lobby of Rosa Parks Library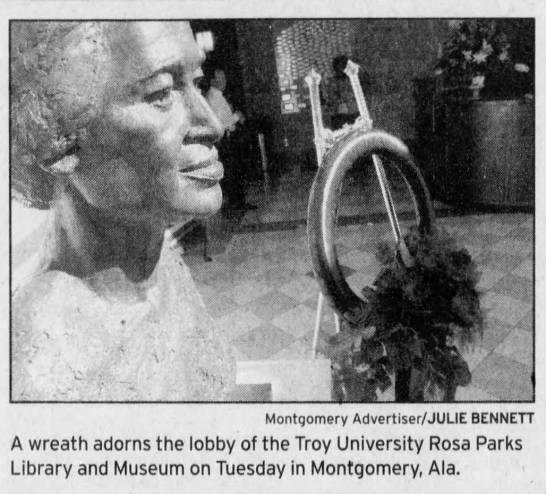 A victorious Rosa Parks sitting up front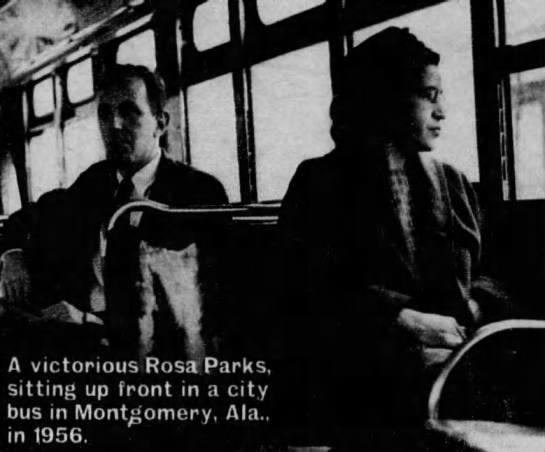 Parks honored on Capitol Hill
Angela Bassett portrays Rosa Parks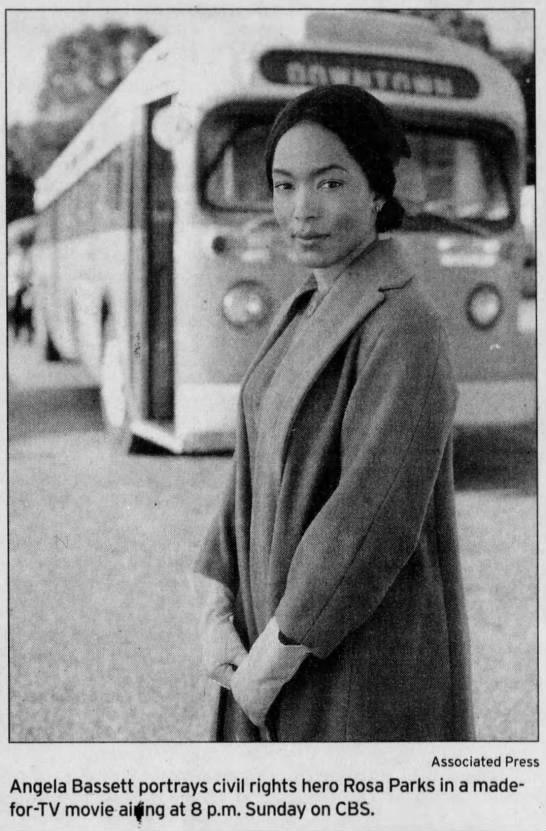 Central Illinois reacts to death of civil rights icon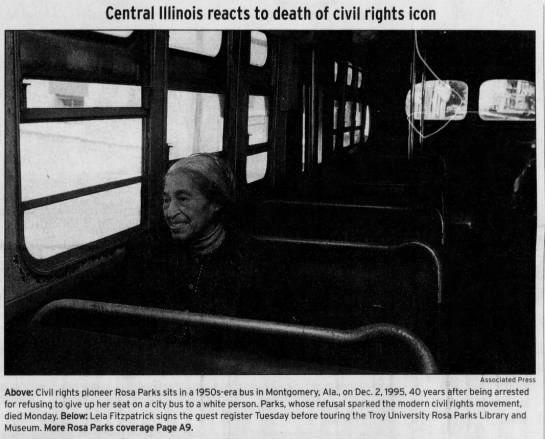 The Life of Rosa Parks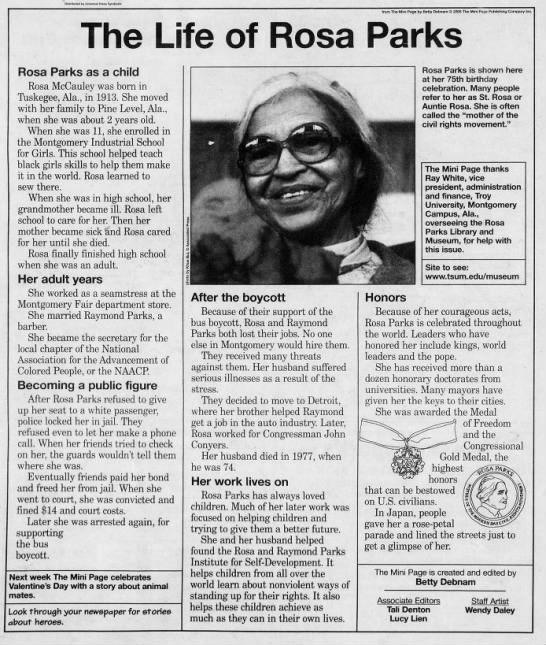 Rosa Parks shown in Montgomery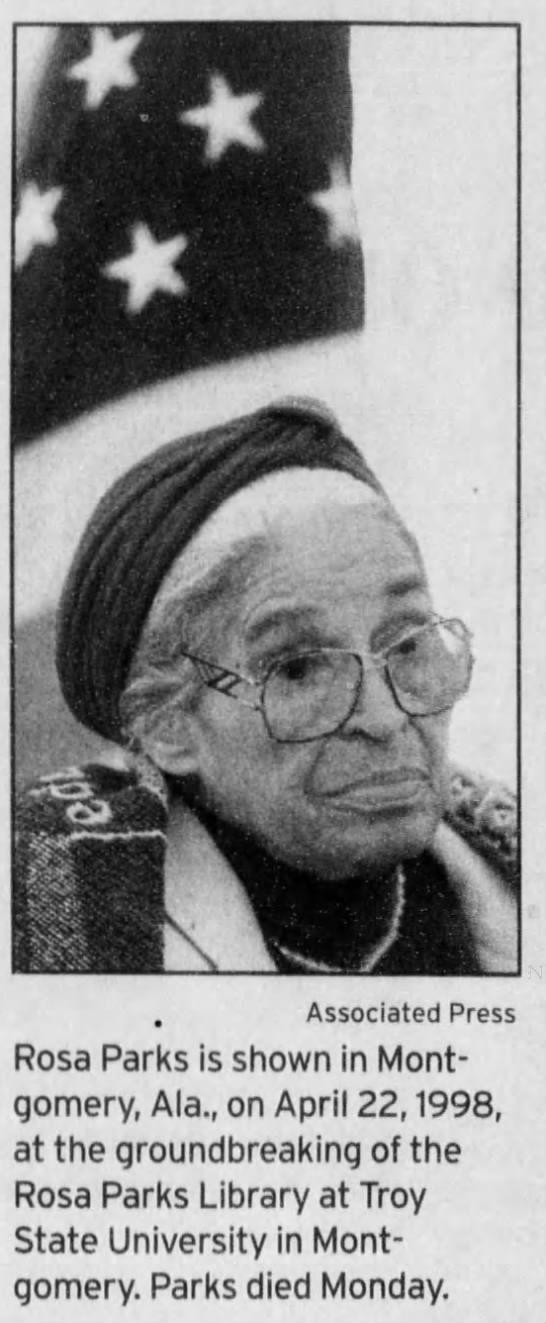 Viewing the coffin containing Rosa Parks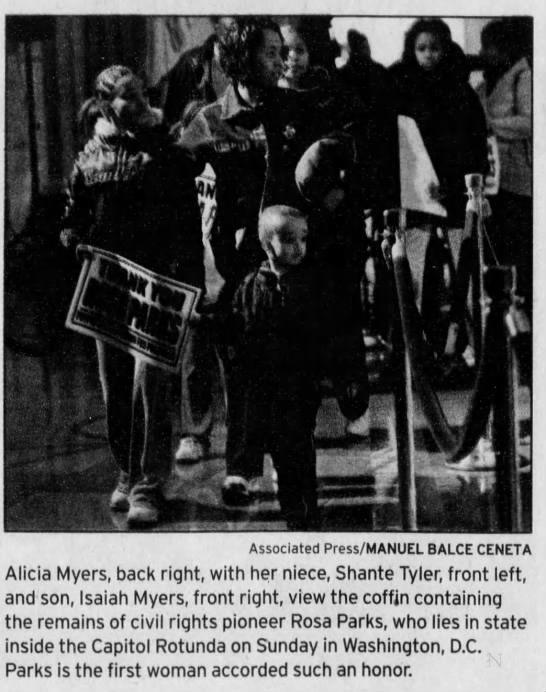 Rosa Parks is a reminder of what one person can do