🎅🏼 From the Archives: Photos and stories of Santa Claus
Every December, children all over the world eagerly await the visit of Santa Claus on Christmas Eve.
Here are 15 vintage clippings about Santa Claus. Want to see more? Visit The Pantagraph Archives!
Three-year-old Jackie Garner tugs Santa's beard
Every Boy and Girl Will Want to visit Santa Claus Village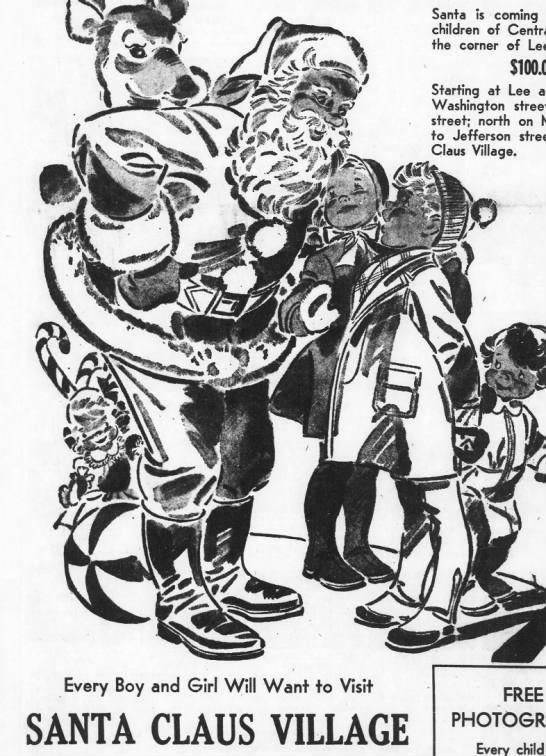 No shortage of statues of Santa Claus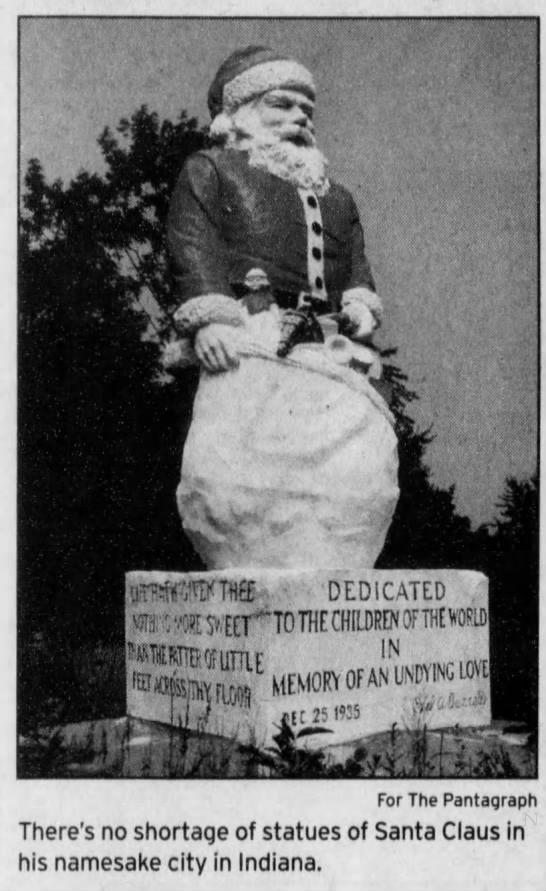 Merry Christmas!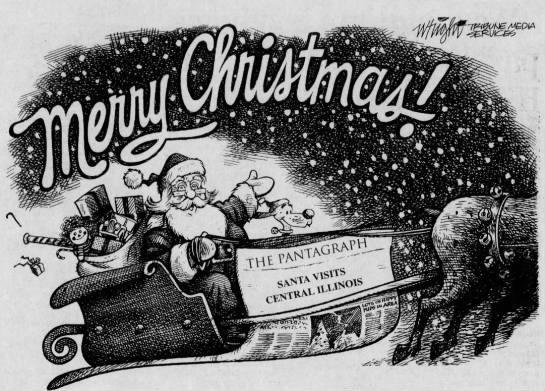 Jim Yellig has played Santa for nearly 46 years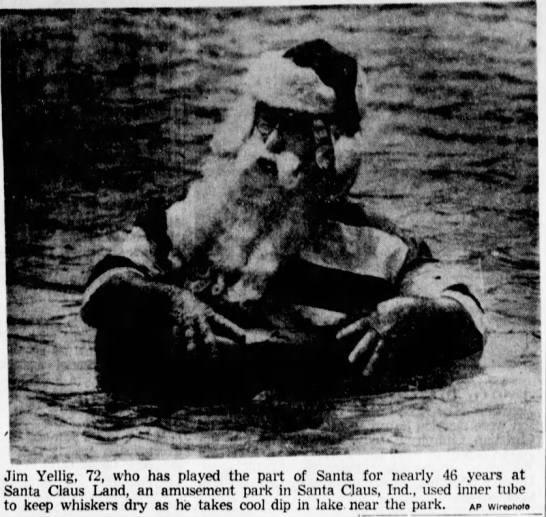 Yes Marcia, there is a Santa Claus!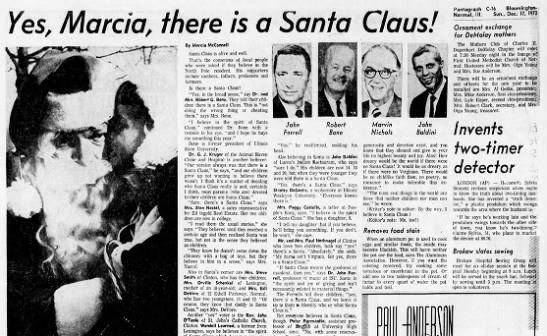 Should children be allowed to believe in Santa?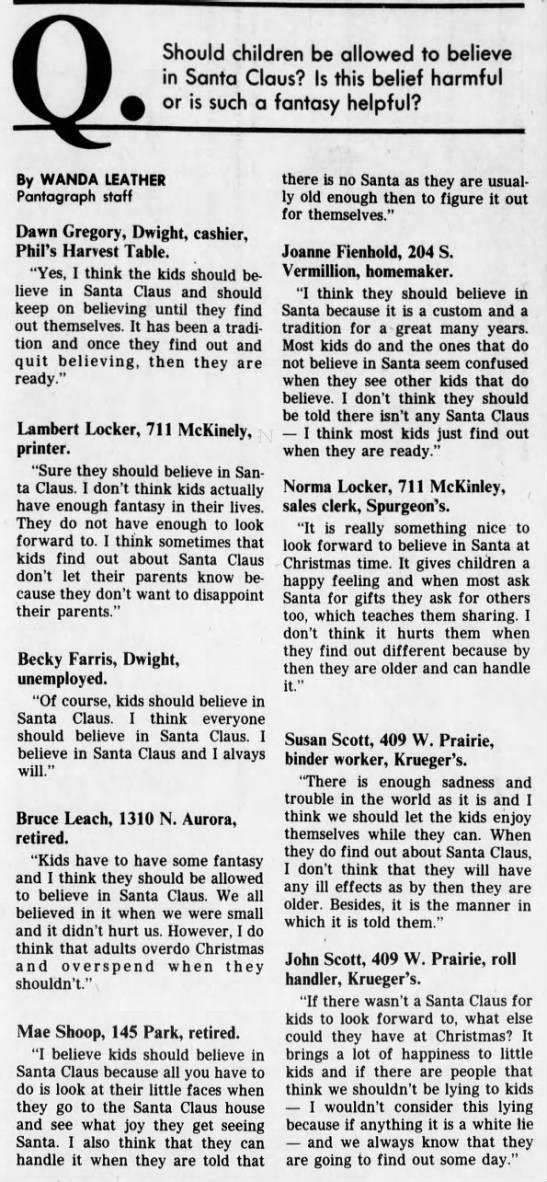 Santa Claus: The patron saint of children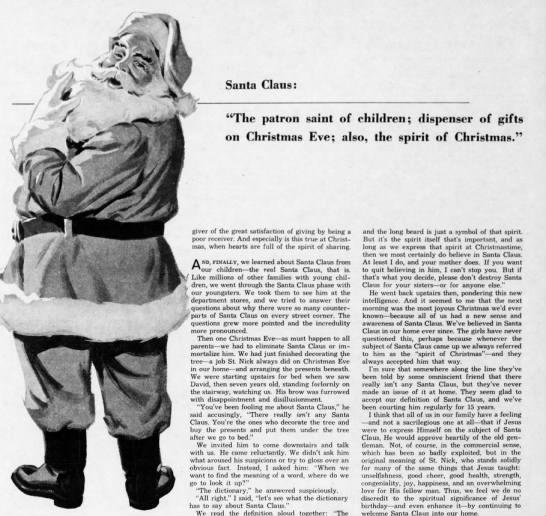 The Story of Santa Claus

A visit from Santa Claus highlighted the first week of school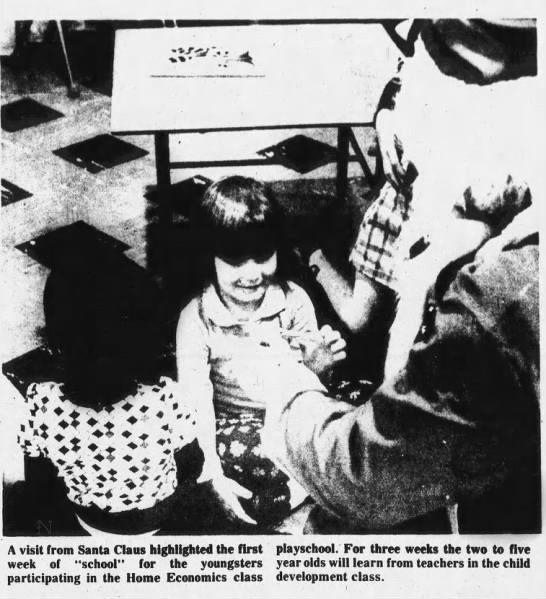 Santa Claus Gets Warm Welcome in Bloomington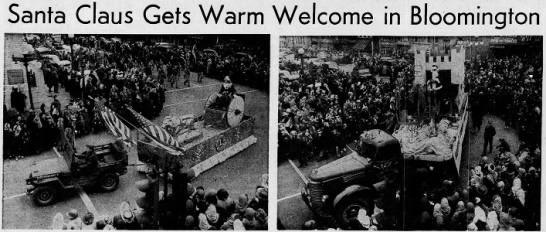 Miranda White made her list in hopes that Santa would grant her requests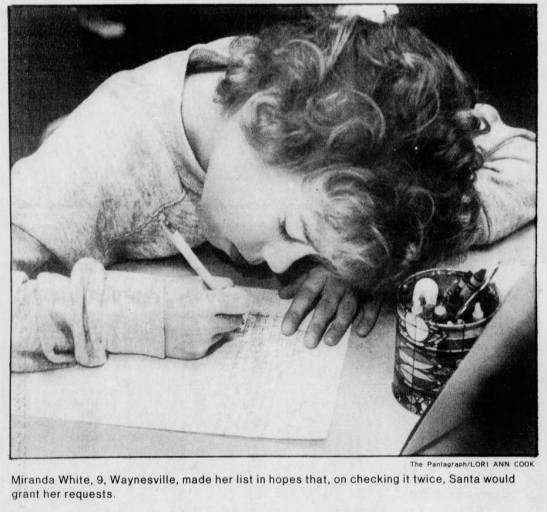 In Santa's Chair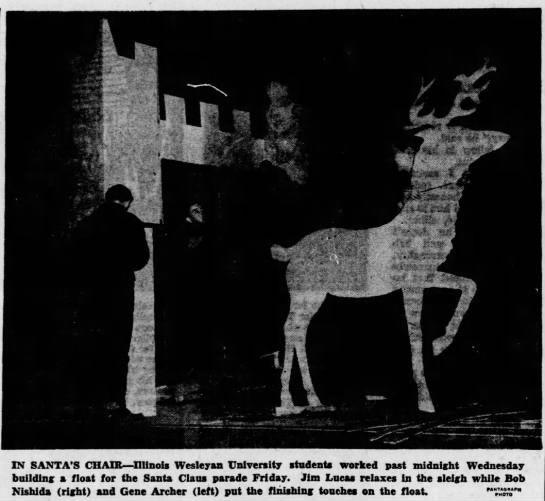 Letters to Santa Overflow Mailbox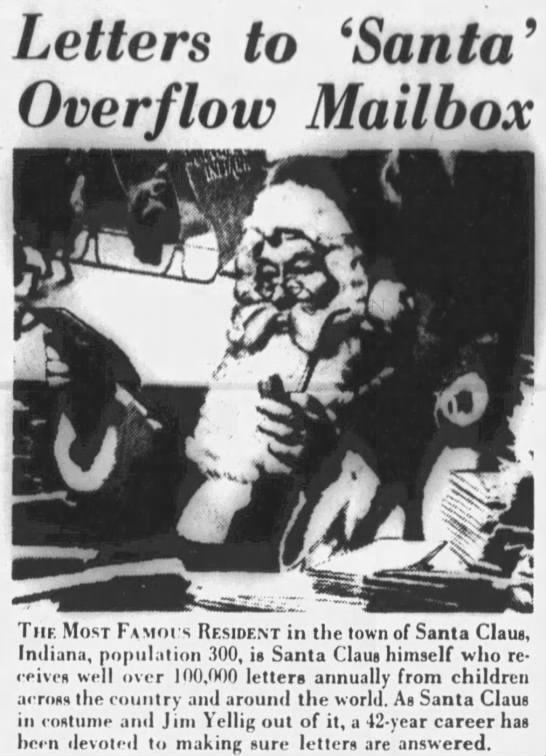 Giraffe and Sidekicks with Santa Claus float