BLOOMINGTON — In the late 1990s, Cathy Troyer started bringing sweetcorn to sell at the Downtown Bloomington Association Farmers Market on the city's historic courthouse square.
"It started out when my three daughters were younger, and we grew sweetcorn to freeze," said Troyer.
One summer, there was more corn than they could freeze so they set up a little roadside stand near their Hudson home and sold the extra ears.
"And as we had more and more, the kids got involved in the farmers market," said Troyer. "The kids used that as their college fund."
And, the weather should cooperate: partly cloudy with a high of around 64 degrees, says the National Weather Service.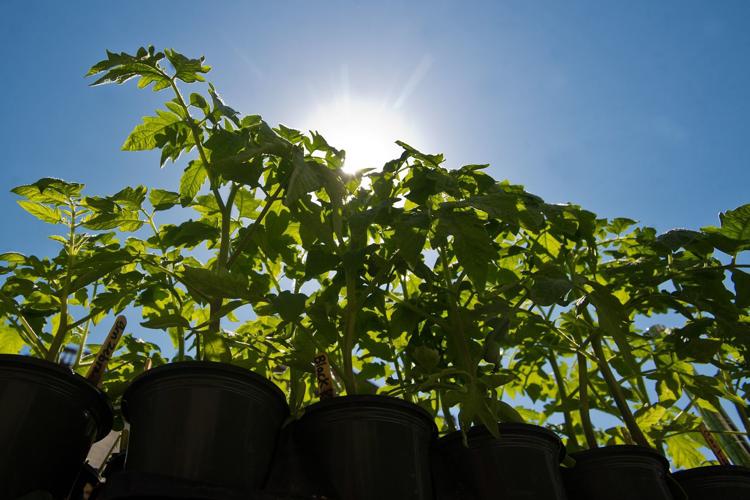 The Troyers are among the vendors who participate on a weekly basis for the full season. Others drop in on different Saturdays.
To commit to the whole 26 weeks of the market's season, "we needed to grow more than sweetcorn," said Troyer. "We decided as a family — this would have been about 2012 — to start growing more summer vegetables."
They have since added bedding plants to sell in the spring, and pumpkins and squash in the fall.
"We have gotten a lot of new vendors who are participating in this year's season," said Catherine Dunlap, farmers market manager. "There are three new farms."
Newcomers Primordia Foods will feature micro greens; Arlowlines will sell elk and beef; and Silver Stag, a vegetable producer, will alternate weeks with Ackerman's Farm, a longtime certified organic farm participant at the market.
Epiphany Farms began in 2009 selling produce at farmers markets, and now is a full-fledged hospitality group with 100 acres of farmland, four restaurants, and multiple event spaces in McLean County.
Beginning Saturday, Epiphany Farms will be at the market every other Saturday selling items featured at its restaurants and bakery, including baked goods, barbecue and chili lime sauces, tofu doughnuts and homemade honey marshmallows, homemade soaps and a small variety of vegetables as they are in season.
"We're not trying to compete with the other farmers who are there, so we just want to feature a few things," said Myszka 
The logistics of participating in the market "just made a lot of sense," said Myszka, noting the business has opened a new corporate office on the square in the 200 block of North Center Street and its bakery on Main Street is just several blocks from the square.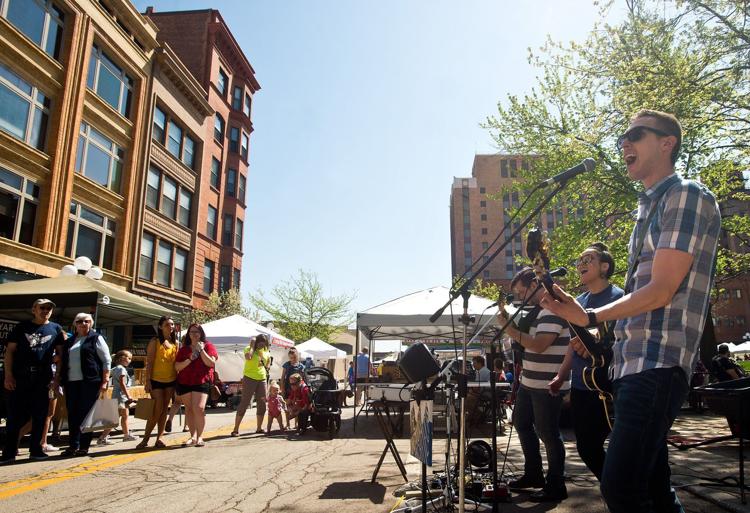 "We really want to support the community and reach out to show them what we are doing," said Myszka. "We figured it would be great to just show up and offer our products and help market the restaurant group."
"I think the big thing that has changed about the farmers market is our customers want to know more about what they are buying,' said Troyer. "They are definitely interested in how their food is grown."
While Troyer's three daughters have all graduated from college, growing produce on 3½ acres to sell at the farmers market remains a family tradition. 
"It's a family business," said Troyer. "We all have to put some time into it, but kind of our problem right now is we all have other full-time jobs."
---
🍎 14 Central Illinois Farmers Markets you won't want to miss!