The Illinois Symphony Orchestra will launch a live Sunday at Six Recital Series from the ISO's YouTube channel, beginning the last Sunday in May
Eleanor Kirk, Illinois Symphony Orchestra principal harp performs Handel's Harp Concerto in B flat major, Andante-Allegro
Musicians can't perform on the road, but they're still able to create music during the coronavirus pandemic. Here's a list of songs released i…
"Seven Worlds, One Planet," "Bad Education," "Extraction" and more. Here's a curated collection of what's arriving on TV, streaming services a…
BLOOMINGTON — The Friends of the BCPA, city of Bloomington and Boys and Girls Club of Bloomington-Normal are starting a multi-week online conc…
Picking only a handful of songs by Prine is an errand that even a fool wouldn't dare. But here's trying.
John Prine, the ingenious singer-songwriter who explored the heartbreaks, indignities and absurdities of everyday life, died at 73 from corona…
Fun fact: In the same amount of time you've just spent scrolling Netflix's landing page, you could have been transported into a brilliant musi…
Bill Withers, who wrote and sang a string of soulful songs in the 1970s that have stood the test of time, including " Lean On Me, " "Lovely Da…
BLOOMINGTON — The McLean County Museum of History is partnering with PT.FWD and Chicago's Experimental Sound Studio on The Quarantine Concerts.
Diffie, a native of Tulsa, Oklahoma, was a member of the Grand Ole Opry for more than 25 years. His hits included "Honky Tonk Attitude," "Prop…
Country singer Joe Diffie, who had a string of hits in the 1990s with chart-topping ballads and honky-tonk singles like "Home" and "Pickup Man…
Overwhelmed by all the home entertainment options available? Here's an almost complete guide on what to watch, read, listen to and play while …
Every year, the Grammys nominate five albums for best packaging awards. See if you can pick the winning covers in this quiz.
These services, platforms and stations are offering COVID-19-free interactive music experiences.
Tell us how you're handling being stuck at home. Email chris.coates@lee.net.
With coronavirus concerns leading to the cancellation of so many major concerts, music fans might want to use the free time to catch up on lis…
Welcome to probably your weirdest St. Patrick's Day ever. Here are some jams you can stream that can help you get in the groove for St. Patrick's Day.
In December of 1961, the Beatles traveled to London to try to get a recording contract from Decca Records. It didn't work out: Decca listened …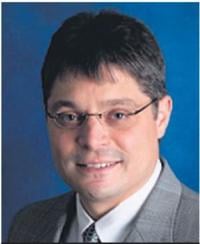 Scritchlow Concrete Lifting & Slabjacking
BLOOMINGTON —  The  Illinois Symphony Orchestra has canceled the March 20 spring concert in Bloomington and March 21 concert  in Springfield b…
Journey, one of the most successful Bay Area bands of all time, has reportedly fired two longtime members — bassist Ross Valory and drummer St…
The artist LL Cool J will no longer appear at the 2020 Illinois State Fair Grandstand, according to social media posts by the fair.
He was 20 years old and enjoying the success of his sophomore mixtape, which was released last week.
Here's an unofficial ranking of the top 10 theme songs for James Bond movies. Billie Eilish's track for the next Bond film, "No Time to Die," …
An updated federal indictment against R. Kelly unsealed Friday in Chicago includes sex abuse allegations involving a new accuser, adding to th…
The 13th annual RED NOTE Music Festival begins at 8 p.m. Monday, Feb. 10, at Illinois State University's Kemp Recital Hall.