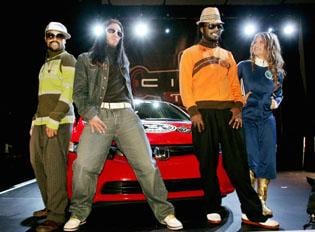 MANILA, Philippines - Police say a brother of Philippine-born hip-hop singer apl.de.ap of the popular group Black Eyed Peas has been fatally shot in their northern hometown.
Chief Inspector Wilfredo Paulo said Joven Pineda Deala was shot in the head early Tuesday as he and his girlfriend were eating in his car that was parked outside the woman's home in Angeles City.
He says the gunman and his accomplice escaped on foot. The 21-year-old Deala died on the way to the hospital.
Paulo says the attack was apparently without provocation and investigators are looking for a possible motive.
Deala was a half-brother of apl.de.ap, whose real name is Allan Pineda Lindo. Reports say he will attend his brother's funeral. No date has been set.