NORMAL — Do you remember the scene in the movie "Pitch Perfect" where a cappella groups come together in an informal "battle," making up songs on the spot and magically blending their voices perfectly?
That's not exactly how it works in real life.
"We love that it looks so effortless," said Olivia Watkins, vice president of  Secondary Dominance, an a cappella group at Illinois State University. "But it definitely is a lot of blood, sweat and tears."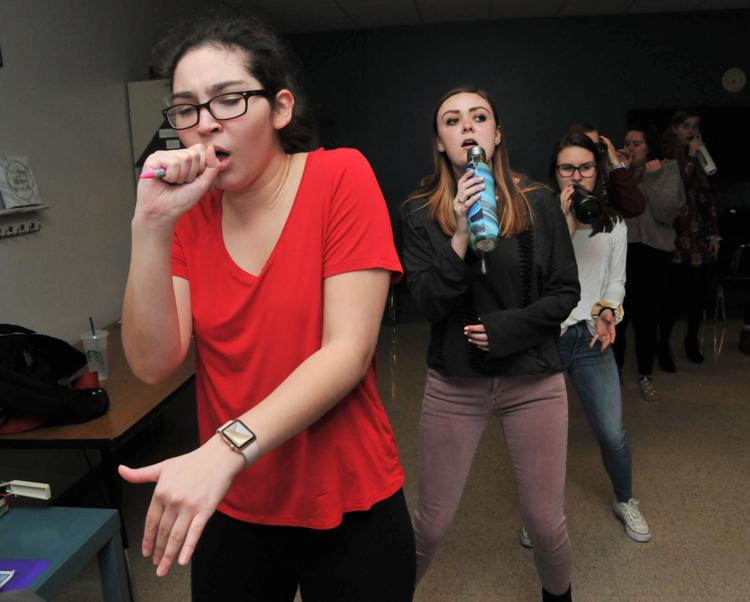 Secondary Dominance and two other groups from ISU — the ISU Clef Hangers and On the Brink of Normal — and Touch of Class from Illinois Wesleyan University will be among nine collegiate a cappella groups competing in the Great Lakes Quarterfinals of the International Championship of Collegiate A cappella from 7 to 10 p.m. Saturday at ISU's Center for the Performing Arts.
ISU's fourth a cappella group, Acafellaz, isn't competing, but is acting as host and will perform while the judges are tabulating their scores.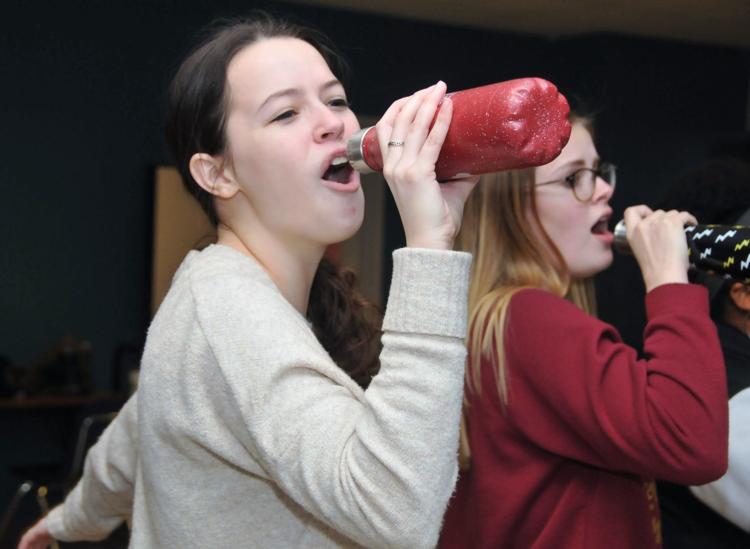 "It's really interesting and cool how all of the sounds that are made with instruments are made with our mouths," said Sam Biga of Plainfield, an ISU junior in public relations who is Second Dominance's president.
Biga said, "My grandpa came to ICCA last year and asked my mom, 'Where's the orchestra?'"
 "It's very much a collaborative environment," in which group members provide feedback and suggestions for both the music and choreography, said junior Francesca Velcich of Tinley Park, the group's musical director.
That collaboration was evident during a recent rehearsal at First United Methodist Church in Normal as Second Dominance fine-tuned its performance for the upcoming competition.
Watkins, a junior in musical therapy from Buffalo Grove, "There are little parts in it that we all contributed to and have a part of it."
Choreography is a big part of the competition — from stage movements to hand and arm positions. During rehearsal, the performers held water bottles, cellphones, pens and dry-erase markers to simulate the microphones they will hold in the competition.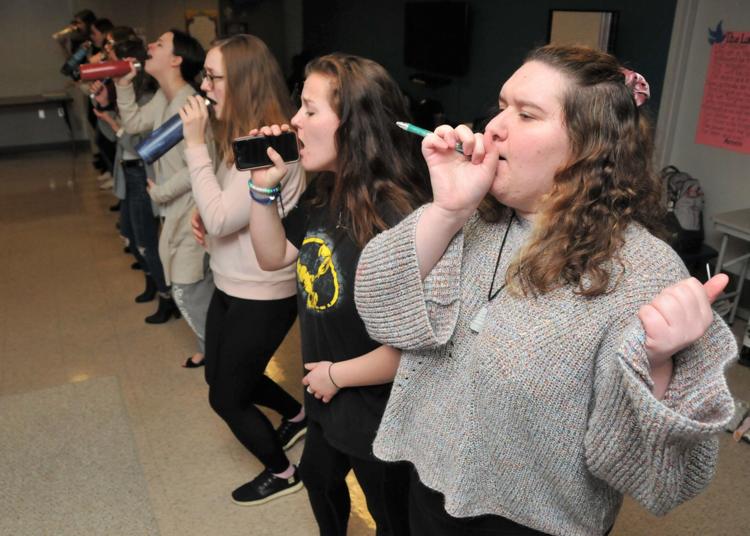 There's a lot to think about, Velcich told the group at rehearsal.
"The biggest thing I want you to think about is how much fun you're going to have," she said.
Velcich, who is majoring in musical education-choral, said she is drawn to a cappella because "I love the challenges it give me."
Because Secondary Dominance is an all-female group, "we don't have the full range of voices" that mixed groups have, said Watkins. "It forces us to push ourselves to overcome those challenges."
Biga added, "A female group can be just as powerful as a male or mixed group."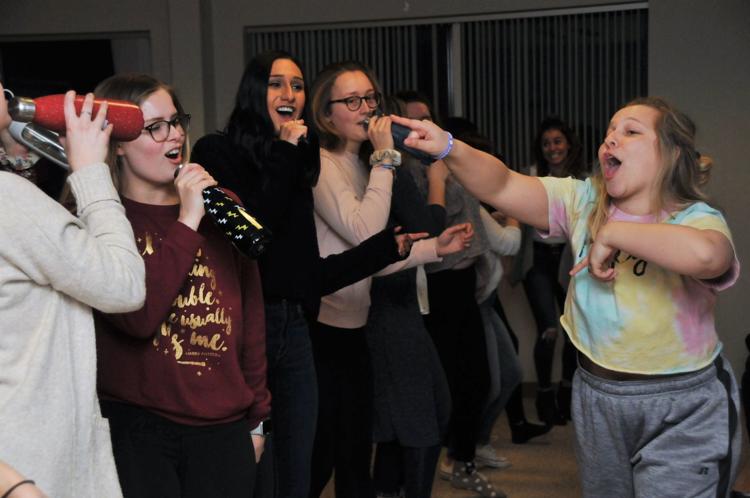 With the competition nearing, the group's members not only worry about getting their choreography and music right, they also worry about staying in good health.
Velcich told everyone, if they get a tickle in their throat or fear they might be coming down with something, "Call me. I will bring you what you need. I will bring you tea. I will find you in the middle of Cook Hall. I will even go to State Farm Hall."
Although Secondary Dominance will be competing against two other ISU groups and only two can advance to the next level, there's none of the cutthroat competition portrayed in "Pitch Perfect," members of Secondary Dominance said.
On our campus, we support each other," said Biga. "We all show up for each other's fundraisers."
She added, "We just want to make ISU proud."
Contact Lenore Sobota at (309) 820-3240. Follow her on Twitter: @Pg_Sobota
Stay up-to-date on what's happening
Receive the latest in local entertainment news in your inbox weekly!