BLOOMINGTON —  The Bistro's Pridefest is returning for a second year with a block party downtown on Saturday, featuring live music, food vendors and drag shows.
The 300 block of North Main Street will be closed to traffic when the Downtown Bloomington Association Farmers Market closes at noon to begin setting up for the free festival from 3 to 10 p.m. on the street outside of The Bistro, 316 N. Main St. 
"I had wanted to get a pride fest going for the whole 25 years I was here," said Lancaster. "We had a small one many, many years ago ... but we could never keep it going. For my 25th year I was determined I was going to do a pride fest and literally expected a couple hundred people."
"I debated about whether to do it again this year, but I had so many people telling me I had to," said Lancaster. "It's kind of difficult for a small bar like myself to pull this off because you're getting a few sponsorships to help out, but it's basically on you to provide everything."
Mayor Tari Renner said he appreciates Lancaster's efforts to provide an event that "is long overdue in our city. I am glad Jan Lancaster has shown the leadership to make this happen."
"Once again, it's another opportunity for people to come to our downtown, to showcase our central and historic core, and to help people understand LGBTQ issues," he added. "We are a community that welcomes people regardless of their backgrounds because we believe that human beings are human beings and all God's creatures."
"This is an exciting opportunity to recognize Stonewall," said Lancaster. "The education part is what is important to me. Each time a pride festival happens it is an educational experience for everyone, too. It's nice to see the younger people involved, and to know that we're all human and love is love and families don't always look the same."
You have free articles remaining.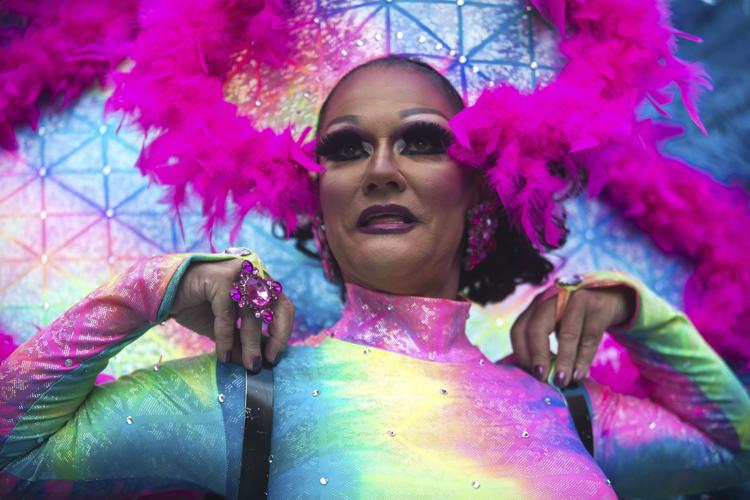 Starting at 3 p.m., music will be performed by Mongolian Death Wyrm, Marcos Mendez and Alex Jordine. There will be a drag show for all ages, featuring younger performers between the ages of 17 and 21, at 4 p.m.; a drag queen story hour at 6 p.m. at Bobzbay, 419 N. Main St.; and then the main outdoor drag show hosted by Sharon ShareAlike and DJ Rakestraw at 8 p.m.
Vendors Healthy in a Hurry and Dead Wood Barbecue will be providing food. The Bistro will be serving cocktails in the bar, and beer/wine on the street. A variety of social service agencies will be on hand to share information about services and programs available for the LGBTQ community and others.
An after-party drag show inside The Bistro will be at 11 p.m., but those attending must be 21 or older. A $10 ticket must be purchased in advance at https://www.eventbrite.com. Seating is limited.
Lancaster would like to see the pride festival continue to grow in the future.
"I was called on stage a couple of times last year and I was looking out on the crowd and I was so emotional that I just had to have other people talk for me," said Lancaster. "Just to see all these people come together ... that is what is important to me; to educate and make sure everyone is treated fairly and equally." 
---
Photos: 2018 Pride Fest in downtown Bloomington