NORMAL — Danielle Witzig doesn't recall the first time she visited Normal's Haunted Trail, but she sure remembers the last time.
"I didn't want to wear a mask all night, but I did. I was like suffocated in there, and it was just these little holes I had to see out of," she said with a laugh. "The kids were all scared of me."
That was 2018, when the Towanda native returned to the spooky event she first visited as a kid — this time as a wolf-costumed volunteer through Normal's parks and recreation department and Heartland Community College, where she plays catcher for the softball team.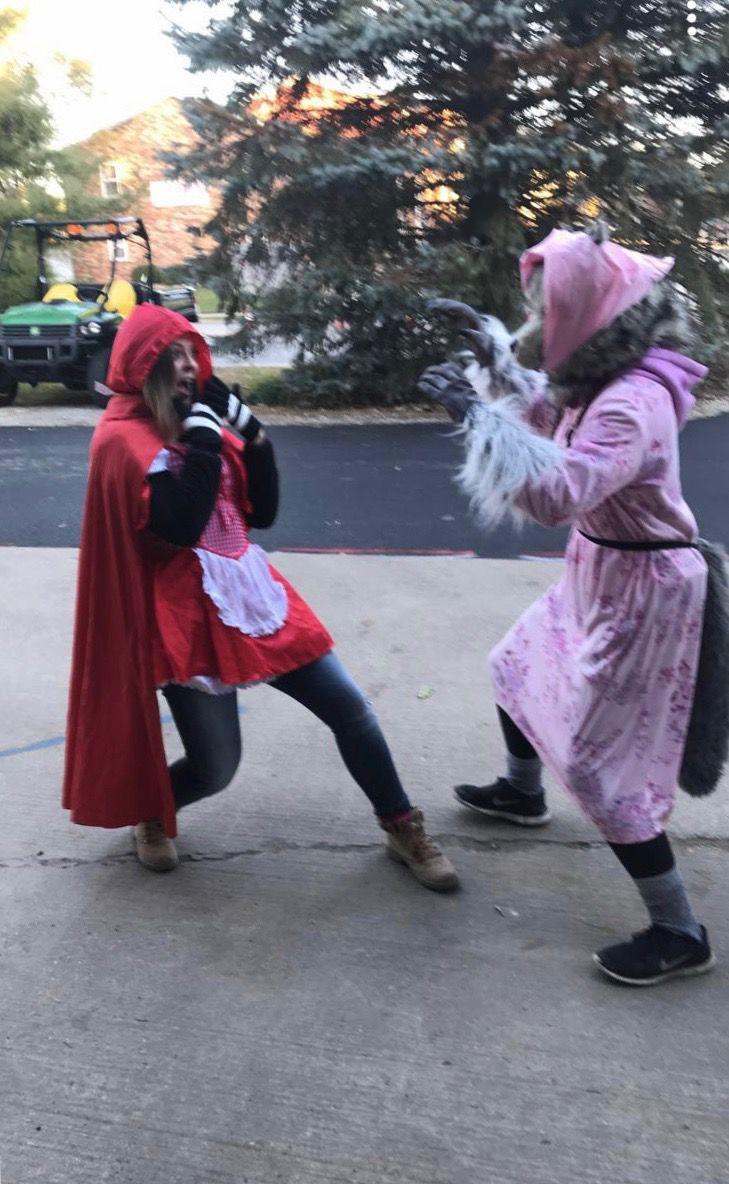 The non-scary weekend is this Thursday, Friday and Saturday, when families are invited to visit between 6 and 8 p.m. to enjoy costumed characters, photo backdrops, candy, games and face painting, among other activities. Admission is $2 per person or free with donation of a canned food item per person.
"Last year we took over 3,000 pounds in canned food donations to Midwest Food Bank, so hopefully we'll top that this year," said Hanna Razo, aquatic and special event supervisor for the parks department. "It's great because we know all the food is going out to local families."
Non-scary weekend includes a meet-and-greet with several costumed characters on a specific theme. Last year's was Harry Potter, but 2019's will be a surprise, said Razo.
"We'll still have different scenes along the trail with our special characters. For the not-so-scary (weekend) we have a lot of princesses and superheroes," she said. "For scary weekend it's a lot darker. We'll have a lot of different zombies and monsters walking around that are there to make you jump."
Scary weekend is 6:30 to 9 p.m. Oct. 18 and 19. Admission is $2 — canned food won't count, though it will be collected — and attendees should be at least 13 years old.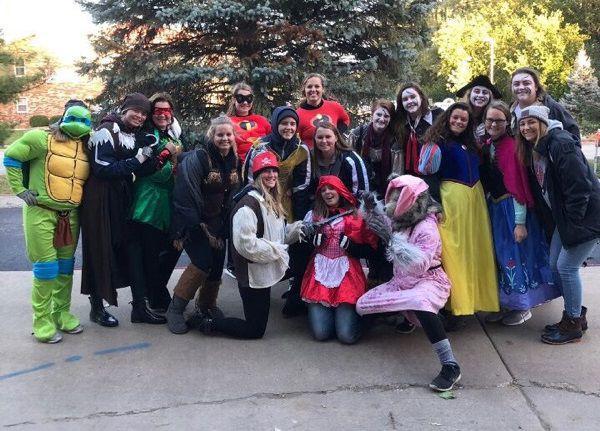 You have free articles remaining.
Attendees all five nights are asked to park at the City Hall Annex or Chiddix Junior High School and take a shuttle. No pets, skates or bikes will be allowed, and strollers and wheelchairs can't be used for a dirt section of the trail available during scary weekend.
"We allow 1,600 (attendees) each night, and last year we didn't turn anyone away," said Razo. "We got a little over 6,000 people within the five nights."
The event requires about 100 volunteers per night, and some are still needed for this Saturday. Razo said those interested should call (309) 454-9558 or email hrazo@normal.org.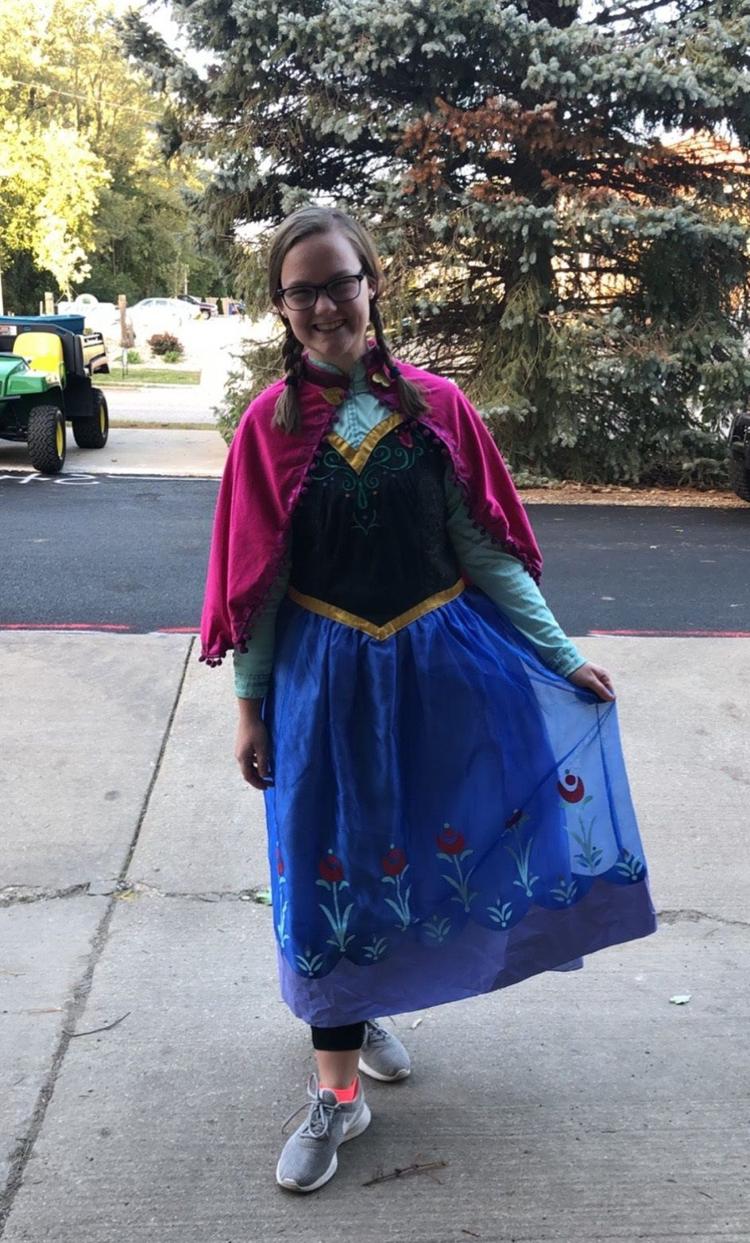 Payton Leverton, who plays outfield for Heartland, said while the team works with the parks department a lot, Haunted Trail is an event the players especially look forward to because they get to interact with the community.
"So many kids took pictures with me," she said of 2018, when she dressed up as Princess Anna from "Frozen." "It was really sweet."
Heartland pitcher Alyssa Roll, who played little red riding hood to Witzig's big bad wolf during non-scary weekend last year, said volunteering for "the scary one will be way more fun."
"I can totally freak people out," said Witzig with a laugh. "I'm ready."
---
Photos: 2018 Haunted Trail
101918-blm-loc-6trail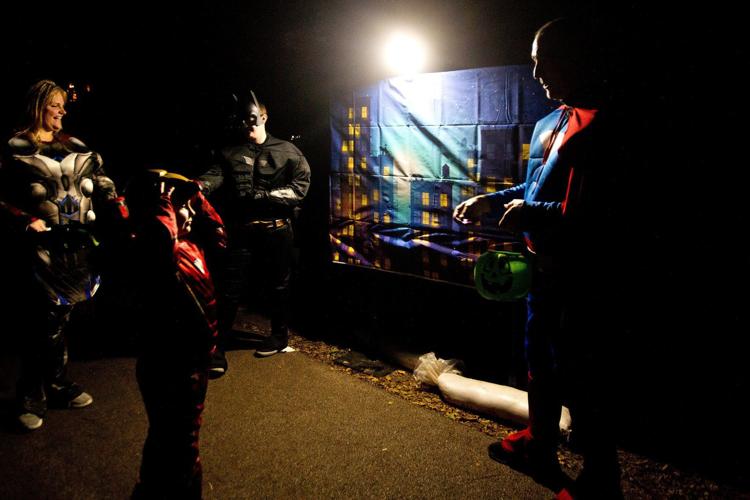 101918-blm-loc-5trail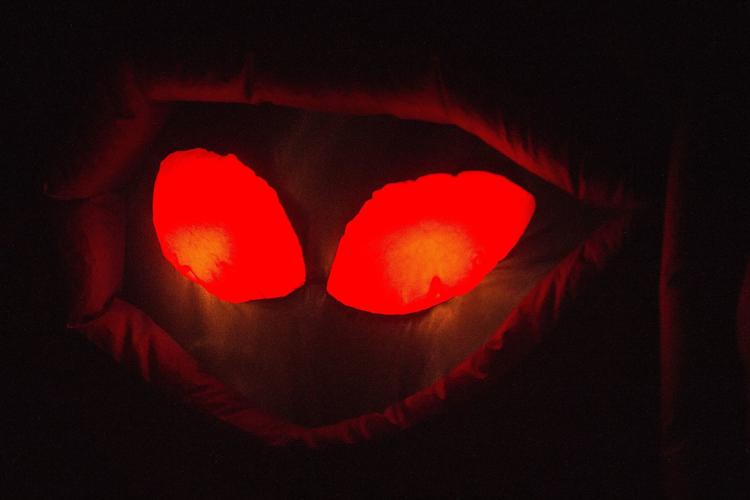 101918-blm-loc-4trail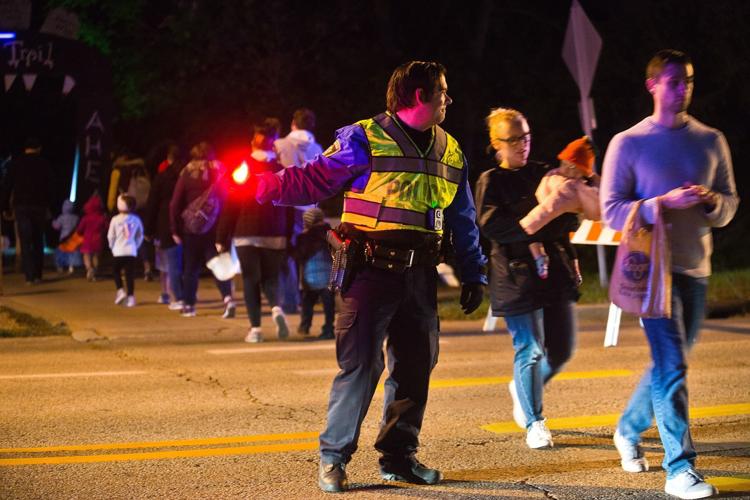 101918-blm-loc-7trail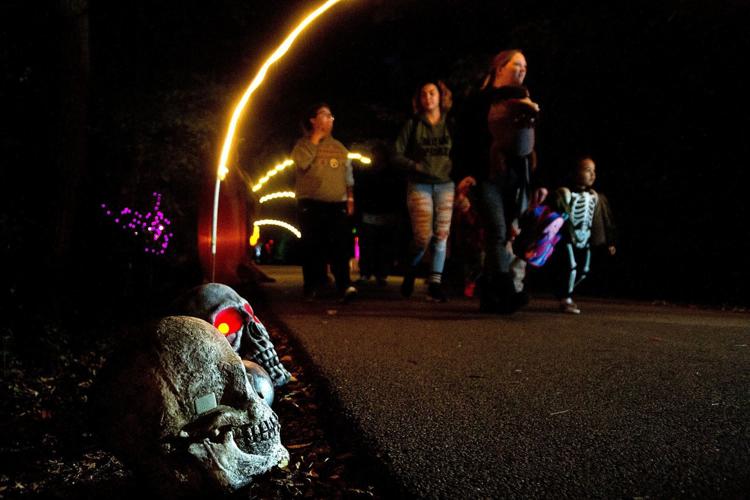 101918-blm-loc-2trail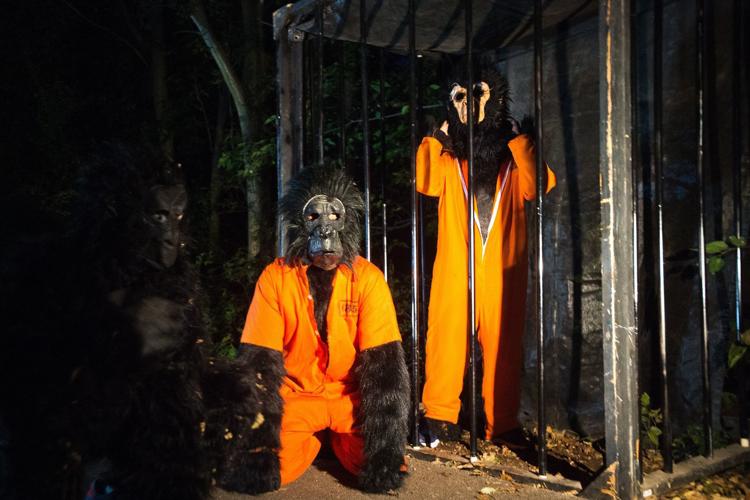 101918-blm-loc-8trail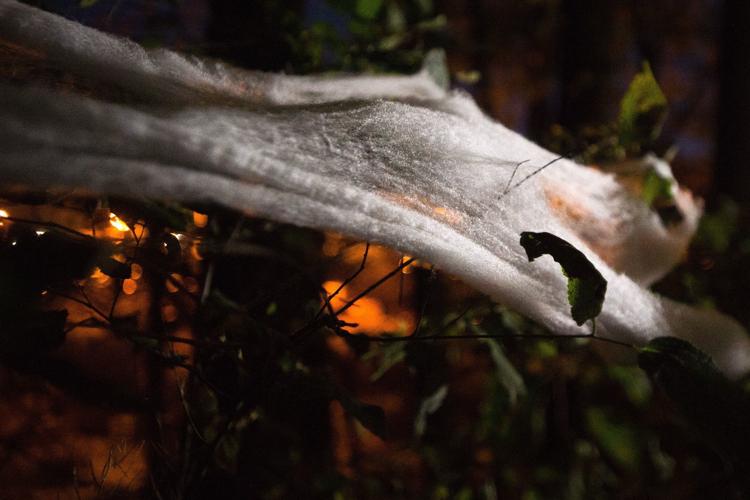 101918-blm-loc-9trail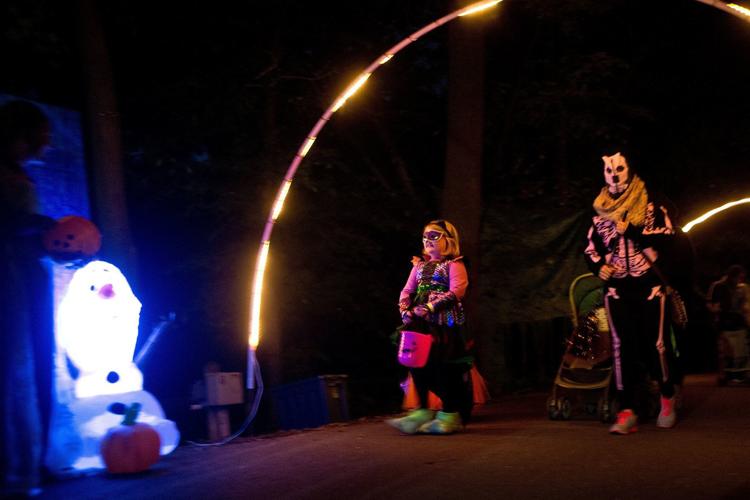 101918-blm-loc-10trail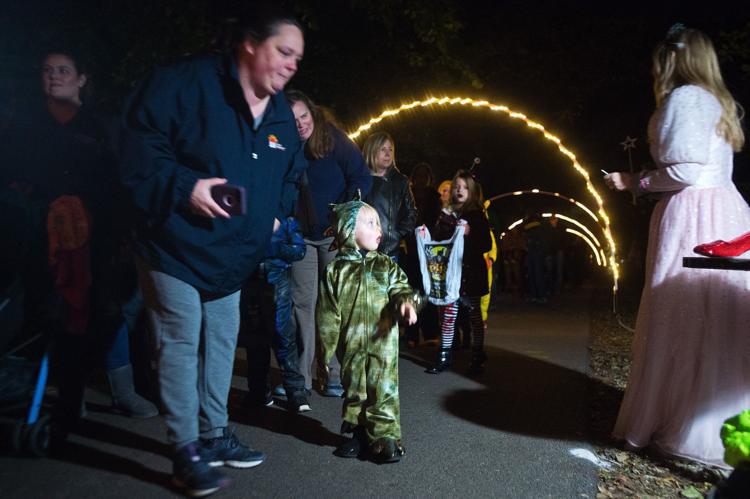 101918-blm-loc-3trail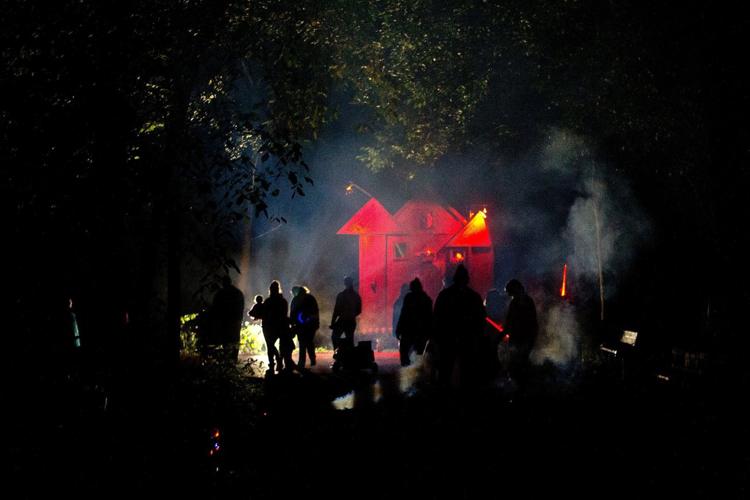 101918-blm-loc-11trail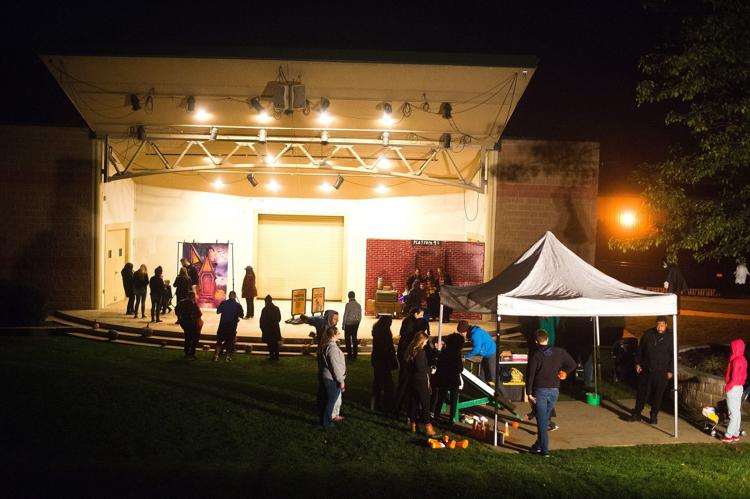 101918-blm-loc-12trail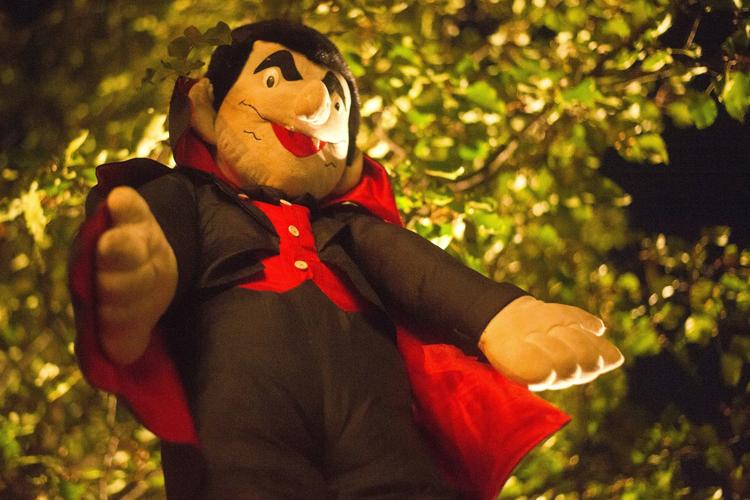 101918-blm-loc-13trail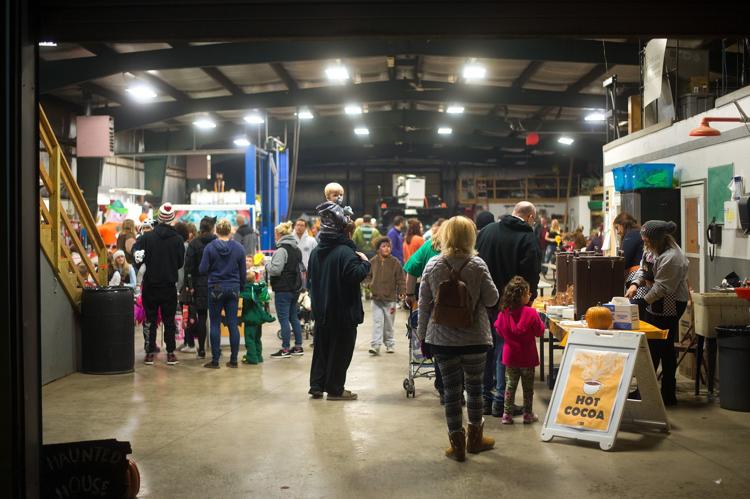 101918-blm-loc-14trail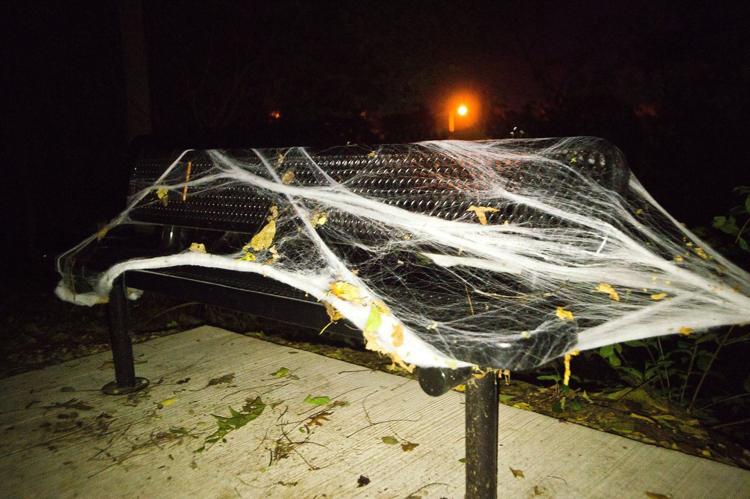 101918-blm-loc-15trail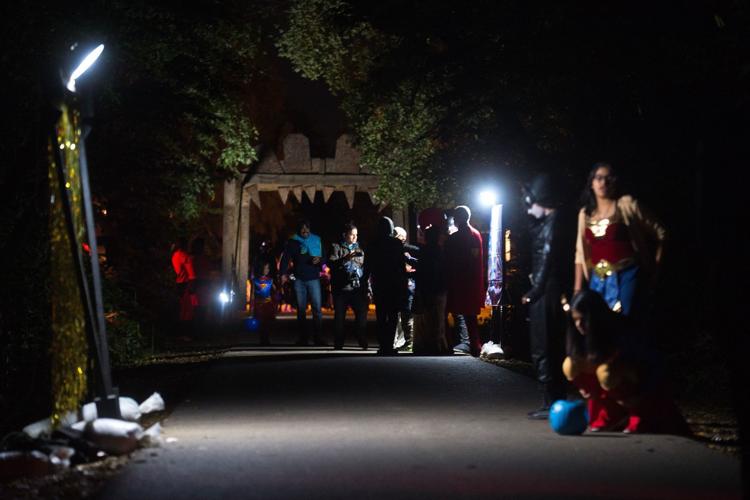 Thrills, chills on the Haunted Trail