BLOOMINGTON  — Howard Hill, 65, began performing in Miller Park Summer Theatre productions three summers ago and will add another season when he performs in "Godspell" at the end of the month.
In 2016, his 14-year-old granddaughter, Madison Schweizer, convinced him to get involved in the program that since the 1980s offers an opportunity for youth and adults to audition and participate in an outdoor summer musical in Bloomington's Miller Park.
"I've been doing the the show for six years now," said Schweizer. "First I did 'Music Man' and 'Hairspray,' and after 'Hairspray,' I kind of got lonely doing it by myself."
Her grandfather had just retired from this job at State Farm and had his summers free, so she asked him if he could do the shows with her.
Hill jumped at the invite.
"Anytime my grandchildren want me to be with them I'll hang with them," he said.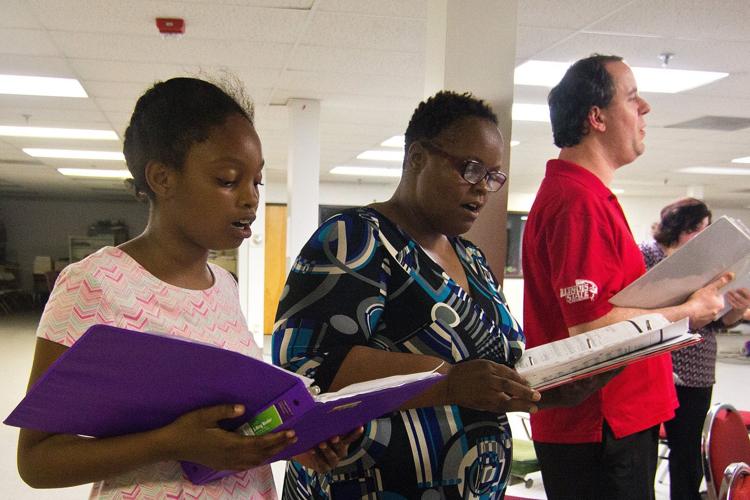 They are among several families with a couple of generations who have been rehearsing since May for the performances at 7:30 p.m. July 25-27 and 2:30 p.m. July 28 at the Miller Park Bandstand. 
With music by Stephen Schwartz and book by John-Michael Tebelak, "Godspell" is a lighthearted look at parables from the gospels of Matthew and Luke shown through the everyday lives of contemporary characters. The musical styles run the gamut from pop and folk rock to gospel and vaudeville.
Nick O'Donoghue, 41, and Billy Adelman, 48, have joined their children in the cast.
"This is a new experience for me. I've never been in any type of theater before," said O'Donoghue.
His daughter, ZuZu, 10, was in the group's production of "Oliver" last summer. So were Adelman and his two children, Charlie and Josie.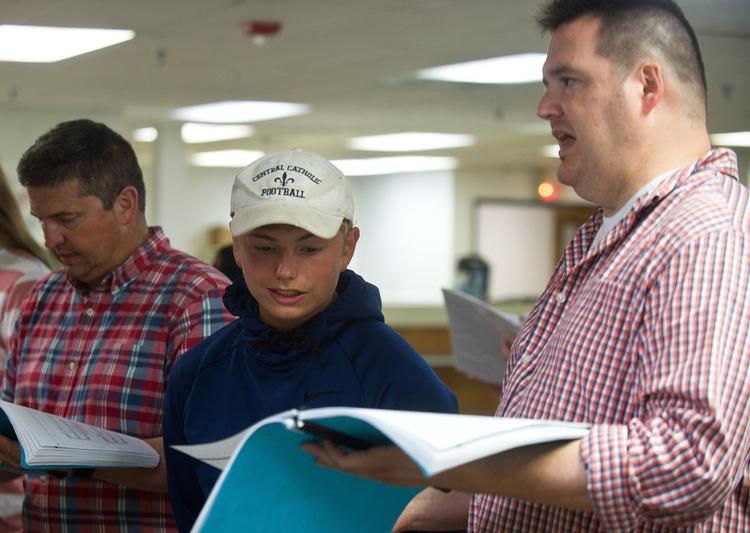 "I was able to see the bonding that he (Adelman) was able to have with both of his children ... so I thought I'd do that, too," said O'Donoghue, a city water department employee. "It's something that has taken me out of my comfort zone, but I know this will be something we will always have to remember together."
"Godspell" will be 17-year-old Charlie Adelman's ninth time participating in a Miller Park Theatre production.
Billy Adelman told his son each year that he would participate, too, but always fell back on the excuse that his wife had not signed him up to audition.
"Then, last year my mom signed him up and he really did it," said Charlie Adelman, adding that he loves sharing the experience with his father.
You have free articles remaining.
"He always makes me laugh. always has a great time around me and just always brings joy," said Charlie Adelman. 
While watching last year's production of "Oliver" at Miller Park, Verneice Prince, 46, decided she wanted to audition this year.
"I wanted to try out because it's something on my bucket list to do," she said.
Unknown to her children, Shayla, 11, and Isaiah, 10, Prince signed them up to also audition.
"It is summer, and I didn't want them sitting around the house," said Prince. "We try to do a lot of things out of the community."
While Prince sings in the choirs at her church, this is her first time doing a stage performance.
"This is so exciting," she said. "I am actually doing one of the lead songs, 'Day by Day.'"
Adelman said his daughter, in addition to performing in "Godspell," participates in the town of Normal Parks and Recreation's High School Summer Theatre productions. For more than 45 years, that program has provided a musical showcase for area high school talent.
"Mamma Mia" was performed over eight days in June. "How to Succeed in Business" will be at 7 p.m. July 11-14 and July 18-21. Tickets are $6 for adults and $4 for students and seniors. Those 5 and under are admitted free. A season pass is $40. All shows are at the Connie Link Amphitheater.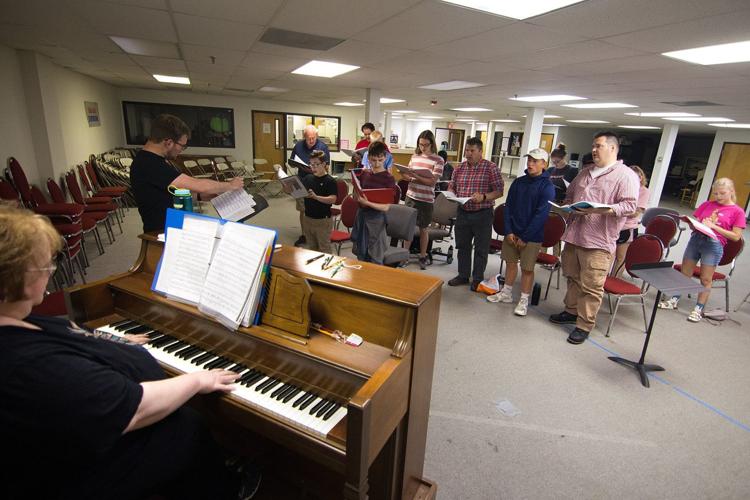 For the past seven years, Bloomington's summer theater program has partnered with the Bloomington Center for the Performing Arts and its expertise in producing the shows.
The philosophy of the city's summer theater program is to be as inclusive as possible, said Ann-Marie Dittmann, BCPA assistant performing arts director.
"Rather than splitting it up to a very age-specific group, we've always tried to be encompassing of everyone who wants to do summer theater and that includes all ages, all abilities," said Dittmann.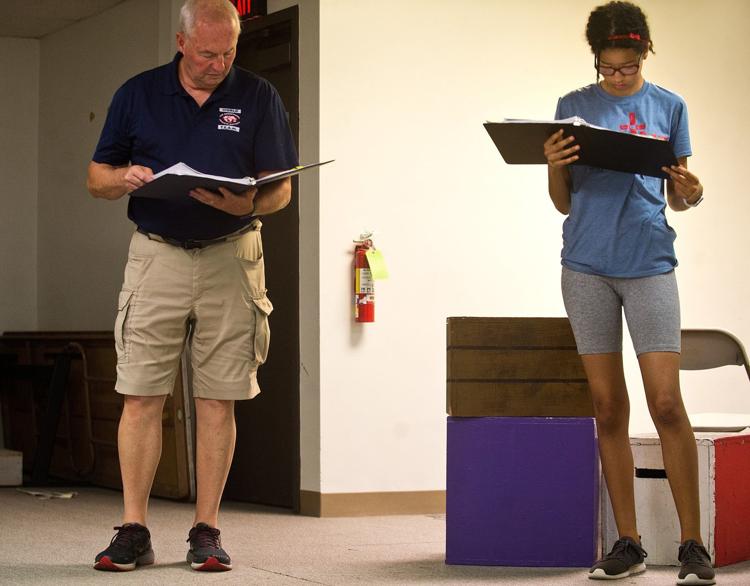 The program offers people an opportunity to do something that they perhaps have never done before, and "for the community it's a great program because they get some great entertainment for free, and they get out to the park," said Hill.
"I think they're a lot of fun and they also help me meet more people in the community who have similar interests with me," said his granddaughter. "I've made a lot of friends here, and it brings me closer to my grandpa so it kind of brings us all closer together and lets us express our love for music and dancing and theater."