'It's our hope that we can provide real-life role models for young people,' filmmaker Ruthie Shatz says of the real-life version of 'Grey's Anatomy.'
All six seasons of the political drama in the vein of 'The West Wing' are now streaming.
"Gordon Ramsay: Uncharted" opens its second season Sunday on National Geographic.
The 60-minute special "Coming Together: Standing Up to Racism. A CNN/Sesame Street Town Hall for Kids and Families" will air Saturday.
Baskin, who owns an animal sanctuary in Florida, had for years been a vocal critic of Maldonado-Passage's animal park, a feud that escalated i…
Netflix's bizarre new series follows eccentric private zoo owner Joe Exotic and his menagerie of big cats. Here's how it became a massive hit.
Here's a look at what's changing next month on your favorite streaming platforms.
Amanda Peet stars in the second season of "Dirty John," premiering Tuesday on USA Network.
"Love, Victor," "'We Are Freestyle Love Supreme," "Taste the Nation" and more arrive this month.
From films like "7500" and "Knives Out" to the series "Life in Pieces."
Steve Carell stars in "Space Force," premiering Friday on Netflix.
"Full House" actress Lori Loughlin and her fashion designer husband, Mossimo Giannulli, agreed to serve prison time as part of a plea deal in …
June's arrivals include originals like "13 Reasons Why" and "The Politician" as well as beloved series like "Hannibal" and the final run of "H…
Ken Osmond, who played teen scoundrel Eddie Haskell on TV's "Leave It to Beaver," died Monday at 76, his family said. Here are photos of Osmon…
Jennifer Connelly stars in "Snowpiercer," premiering Sunday on TNT.
Don't worry, "Parks and Recreation" fans, the one-time pandemic special episode airing at 7:30 p.m. Thursday on NBC is considered canon and do…
CHICAGO — See how much of this sounds familiar.
WEST MONROE, La. — A man was arrested in connection with a drive-by shooting at the Louisiana estate of "Duck Dynasty" star Willie Robertson.
"Seven Worlds, One Planet," "Bad Education," "Extraction" and more. Here's a curated collection of what's arriving on TV, streaming services a…
Quibi may specialize in small, bite-sized videos, but its volume of shows is large.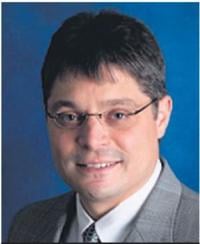 Scritchlow Concrete Lifting & Slabjacking
WrestleMania 36 took place over two nights in an empty arena. Check out the results and highlights from the matches.
Looking for shows to keep you glued to your couch — or at least keep you entertained enough not to venture outside unnecessarily? Here you go.
With schools closed across the country and lots of parents working from home, chances are you're logging more screen time than usual.
Here's a primer on some streaming TV services and the deals that might help you get through the next several weeks of hunkering down at home.
Plus, the actor discusses working with Reese Witherspoon, Joshua Jackson, and Kerry Washington.
Creator Peter Nowalk promises lots of 'satisfying' answers.
And don't miss 'The Magicians' for one final quest.