Here are the 50 best English-language crime shows on television.
All good things must come to an end, an expression particularly apt when it comes to television shows. Here are 50 of the best TV shows that g…
My husband and I have been working from home, together, through the pandemic – more than a year now. Like many couples, we made an effort to "…
The shows range from the fairly harmless to the downright morally disastrous — along with a few that are so bad they just might be good.
Stacker analyzes IMDb Idata to compile a list of  the 100 of the lowest-rated reality TV shows of all times.
Tim Federle wasn't like the kids portrayed in his series, "High School Musical: The Musical: The Series."
A list of the 100 best animated TV shows of all time. What's your favorite?
Plus, find out which special guests are stopping by, including some from the NBC comedy's 10-season run.
Titus Welliver will return in an IMDb TV spinoff following the end of the Amazon series.
Using IMDb user votes, Stacker compiled a list of the best television shows of all time with a twist. These series have all been canceled. 
Ellen DeGeneres To End Talk Show , After 19 Seasons. 'The Ellen DeGeneres Show' is coming to an end. . The 63-year-old daytime television host…
Growing up, Hannah Einbinder's mother — "Saturday Night Live" star Laraine Newman — played comedy routines in the car.
Ellen DeGeneres has decided her upcoming season of "The Ellen DeGeneres Show" will be the last. Take a look at photos of her career over the years.
Ellen DeGeneres, who has seen a ratings hit after allegations of running a toxic workplace, is ending her longtime-running talk show.
Here are the 50 best English-language crime shows on television, as compiled by Stacker. Rankings were determined by ratings from IMDb, the da…
Stacker compiled a list of the 100 best animated TV shows of all time using IMDb user ratings.
We are in the prime of Miss Jean Smart.
After you've staged a successful production of "High School Musical," what do you do for an encore?
Puppeteering during a pandemic takes practice – and patience.

Scritchlow Concrete Lifting & Slabjacking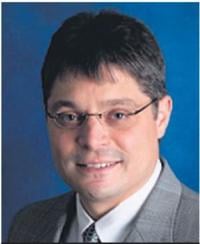 Allison Janney stars in the series finale of "Mom" Thursday on CBS.
Streaming highlights include the return of two acclaimed comedies: Aidy Bryant's final episodes of Shrill and a new season of the workplace fa…
The live-action series is coming to Netflix. Find out what else Millar has in store.
Even though "Shrill" is entering its last season, star Aidy Bryant and author Lindy West say they've learned so much they're certain it will a…
Welcome back to Hawkins National Laboratory.
'Wednesdays are the new Fridays,' Hiddleston says.
Last seen on ABC, "Kids Say the Darndest Things" moves to CBS, with Tiffany Haddish still mixing it up with the young ones. Netflix reopens th…