And don't miss 'Tacoma FD' on truTV.
Maya Rudolph, portrayer of Kamala Harris on "SNL," admits she could be busy ahead of the election after Harris was announced as Joe Biden's ru…
How do your fave daytime dramas pull off love scenes in a time of social distancing? They found a way!
And don't miss a new episode of 'The 100' on The CW.
With Joe Biden selecting Kamala Harris, the senator from California becomes the third woman selected as the vice president on a major party ticket.
And don't miss a new episode of 'What Would You Do?' on ABC.
Here's a preview of what's arriving on TV, streaming services and music platforms this week.
An unforgettable sight to those who watched him wrestle, former wrestling star James "Kamala" Harris died at age 70, WWE announced on Sunday. …
Plus, looking back on Jason Mesnick for ABC's 'The Bachelor: The Greatest Seasons-Ever.'
The saga of the zoo owner turned convicted felon has all the hallmarks of a cringe-worthy binge.
Shark Week begins Sunday on Discovery
Get a full rundown of all of the series returning for new seasons this year.
Plus, 'Tales of Arcadia' finale on Netflix.
A roundup of all of the shows that are coming to an end this year.
Plus, 'American Pickle' on HBO Max.
And don't miss a new episode of 'Marrying Millions' on Lifetime.
Plus, learn more about the new series joining the network's original lineup.
And don't miss 'World of Dance' on NBC.
At the heart of the Netflix doc, viewers will see if the friendship between two cubers can hold up as they compete in the 2019 World Championships.
Plus, 'I Love Lucy,' '30 Rock' and more crazy getaway episodes available to stream on Hulu.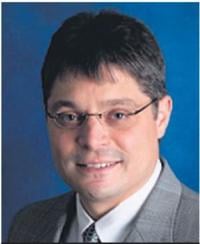 Striegel Knobloch & Company, L.L.C.
Seth Rogen stars in "An American Pickle," which begins streaming Thursday on HBO Max.
And don't miss a new 'At Home With Amy Sedaris.'
The Emmy Award nominations announced Tuesday included some snubs and surprises.
"Watchmen" is the leading contender at the 2020 Emmy Awards with 26 nominations. Here's a look at the rest of the nominees.
Plus, catch 'America's Got Talent' on NBC.
"The Mandalorian" — maybe thanks to Baby Yoda — snagged a surprising 15 nominations, mostly technical nods for things like production design, …
HBO's "Watchmen," an adaptation of one of the most acclaimed graphic novels of all time, was ignored by the Golden Globe voters but not by the Emmys.