This month offers 'The Marvelous Mrs. Maisel,' 'The Expanse' and more.
RuPaul goes scripted for this upcoming comedy.
This week's most buzz-worthy topics and shows on TV
From the return of 'Marvel's Runaways' to the debut of 'Reprisal' starring 'Timeless' star Abigail Spencer.
In Prime Video's new sci-fi series, the system creator's son is out to figure out what went wrong.
Just in case this year's 40 new Hallmark Christmas movies aren't enough, here's a look at some of the most popular "Countdown to Christmas" ti…
Want to win money and some hot cocoa in exchange for binge-watching some Hallmark Christmas movies? Well ...
This week's most buzz-worthy topics and shows on TV
Hallmark isn't the only place to get your Yuletide cheer this holiday season.
LOS ANGELES — "Wheel of Fortune" host Pat Sajak had to have emergency surgery, and his longtime co-host Vanna White will fill in for him while…
The new streaming service Disney+ launches Tuesday.
Avi Gupta, 18, won the teen "Jeopardy!" tournament, and he's donating some of his winnings to cancer research in honor of host Alex Trebek.
Reviews on Twitter of the live musical event showcasing "The Little Mermaid" were harsh, with people panning Shaggy's Sebastian outfit in particular.
This week's most buzz-worthy topics and shows on TV
"The Wonderful World of Disney Presents The Little Mermaid Live!" airs Tuesday on ABC.
The film, featuring Timothée Chalamet, uses 'Shakespeare's plays as a launching pad,' writer and star Joel Edgerton says.
At $14.99 a month, HBO Max is so far the most expensive of the major streaming platforms. Here's some of what will be available.
This week's most buzz-worthy topics and shows on TV
Kelly Ripa and Ryan Seacrest present their annual Halloween show on "Live With Kelly and Ryan" Thursday in syndication.
These little-known shows are among the best that television has to offer.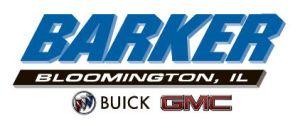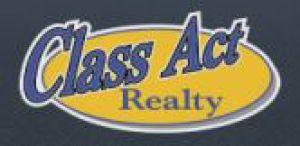 Striegel Knobloch & Company, L.L.C.
Stream the import on Amazon Prime Video starting October 25.
'The Crown,' 'Atypical,' 'The Irishman' & more arrive this month.
'The Man in the High Castle,' 'Jack Ryan' and more arrive on the platform this month.
Each movie premiering this month features an all-star cast.
The TV landscape is set for a seismic shift in the coming months, with the arrival of new streaming platforms Apple TV+, Disney+, HBO Max and …
Sesame Workshop has created a series of videos featuring 6-year-old Karli talking to her friends about her mom's struggle with addiction.
Just two weeks ago, Emily Zamourka was one of the nearly 60,000 people sleeping on the streets of Los Angeles. Saturday, the suddenly-viral pe…