TOWANDA — Pontiac isn't the only Central Illinois town getting love from a film crew for "Fargo" this week.
"It's pretty cool and they've been great to work with," Howell told The Pantagraph. "It think it's cool they're choosing small towns in Illinois to film."
Over the last few weeks, the "Fargo" crew has filmed in Momence, Kankakee, Pontiac and Towanda, said Peter Hawley, director of the Illinois Film Office.
While rural areas of Illinois fit the aesthetic of "Fargo's" script, Hawley expects to see more TV and film productions outside of the Chicago area for a few reasons, including awarding 30 percent tax credit to qualified productions.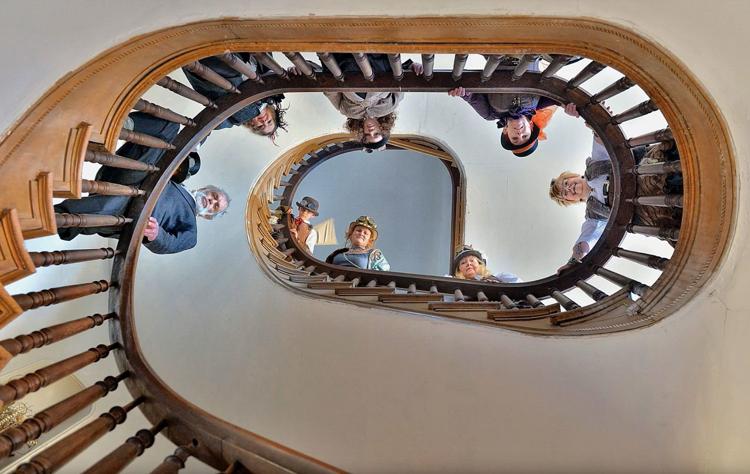 You have free articles remaining.
"We have seen an uptick in production outside of Chicago," he said.
Another factor attracting potential Hollywood productions to Illinois is the fact that some actors refuse to work in certain states due to their stands on social issues, Hawley said.
The filming in McLean County closed a section of Towanda Barnes Road (between Jefferson Street in Towanda and Raab Road) between 6 a.m. and 6 p.m. Wednesday and will again Thursday. McLean County deputies will redirect traffic Thursday, said Sheriff Jon Sandage.
The fourth season of "Fargo" is set in 1950 Kansas City, Mo. The series is scheduled to premiere in April with stars Chris Rock, Jason Schwartzman, Jessie Buckley, Ben Whishaw and Timothy Olyphant.
The story revolves around a family man, played by Rock, who "surrendered his oldest boy to his enemy, and who must in turn raise his son's enemy as his own," according to the FX website. It is "a story of immigration and assimilation, and the things we do for family."
The crew set up shop in Pontiac on the corner of Madison and Mill streets over the weekend to film scenes for the crime-drama limited series.
The 1996 film of the same name was nominated for seven Oscars and won for two (best actress and best original screenplay). Previous seasons of the TV series have been based in different time periods, different locations and with different stories and characters. 
In 2019, filming resulted in around $560 million being spent in Illinois, an 18 percent increase over the previous year, said Hawley. 
Contact Sierra Henry at 309-820-3234. Follow her on Twitter: @pg_sierrahenry.
Stay tuned in
Get the latest information on hit TV shows and more with our weekly newsletter!