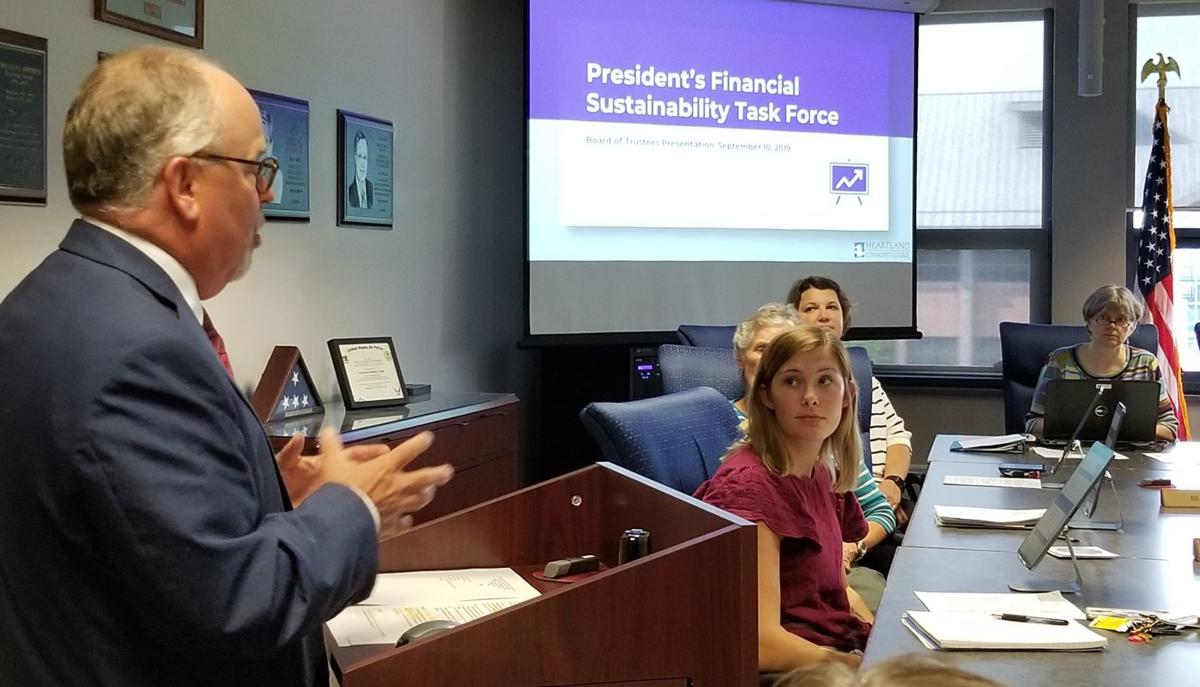 Under the recommendation, the policy would call for maintaining reserve funds of between 40% and 60% of the district's annual operating budgeted expenditures.
The recommendations were presented at a special meeting Tuesday night that lasted 90 minutes. The board is expected to act on the recommendations at its meeting at 6 p.m. Tuesday in the Community Common Building at the Raab Road campus.
The recommendations, which also include proposals on debt management and related standards, are roughly in line with what has been the board's standard practice in recent years. However, the practices have never been put into writing and formally adopted by the board.
Doug Minter, vice president of business services and institutional effectiveness, said having the policies in writing could help the district achieve a higher bond rating. Standard & Poors gave Heartland a AA+ rating in fall 2018, the last time it issued bonds. The highest rating is AAA.
Higher bond ratings generally result in the district having to pay less interest when it borrows money, Minter explained.
President Keith Cornille, who created the task force, said, "We want to ensure we are prepared" for downturns, such as the recent troubles with state funding.
He said, "Long-term planning is critical to maintaining the quality of the college we have."
Although "the budget climate in Illinois is better than it was three years ago," Minter said, having adequate reserves is important because of the "volatility of the Illinois environment."
The district also has to deal each year with the question of whether it will be eligible to levy what's called an "equity tax." Eligibility involves a complex formula involving enrollment, equalized assessed valuation and average tax rates statewide. Heartland often falls close to the line of being eligible and can't count on it.
The task force, which began its work in February, did not make any recommendations regarding policies on tuition and universal fees. That will be the next step, according to Cornille, after student representation is added to the task force.
Contact Lenore Sobota at (309) 820-3240. Follow her on Twitter: @Pg_Sobota