Find Local Jobs. Get Hired.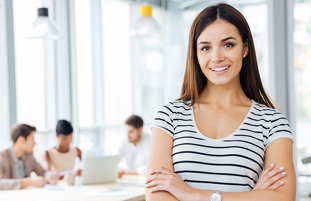 Find local jobs, receive personalized alerts and promote your profile.
Join our Talent Community

Striegel Knobloch & Company, L.L.C.

Scritchlow Concrete Lifting & Slabjacking
Plus, more tips for keeping your health, family and finances in order.
There's one really important reason.
Working from home can be difficult. But now is the time to make yourself more valuable than ever.
The pandemic is creating unique challenges for those looking to enter the workforce. Here are some tips for navigating the job market right now.
NOW HIRING: Here are the latest available jobs in Central Illinois. Look for a new list of help wanted ads every week.
Although jobs are being cut due to COVID-19-related business closures, there are still clever ways to secure meaningful work experience this s…
Working from home presents many questions to sort out. One of the more important is: Where do you actually work?