Find Local Jobs. Get Hired.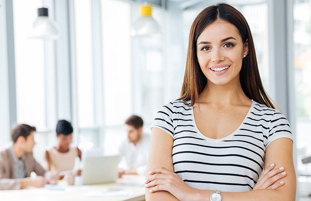 Find local jobs, receive personalized alerts and promote your profile.
Join our Talent Community
Job growth is outpacing economists' expectations, but there's still a long way — and 6.8 million jobs — to go before the nation's labor market…
As a result of the pandemic, studios started releasing movies in theaters and on streaming on the same day. But is that really a good thing? C…
A surge in new real estate agents, coupled with a sharp decline in the number of homes for sale, has led to a peculiar phenomenon: there are c…
The National Association of Realtors (NAR) recently released a study calling for a dire, "once-in-a-generation" response to a housing shortage.
The coronavirus pandemic upended many careers. But if there is to be a silver lining, it might be this: Now is a better time than ever before …
Stacker compiled a list of the highest-paying jobs that require a bachelor's degree using information for the U.S. Bureau of Labor Statistics.
Here's a look at how the minimum wage in your home state compares to the cost of living.