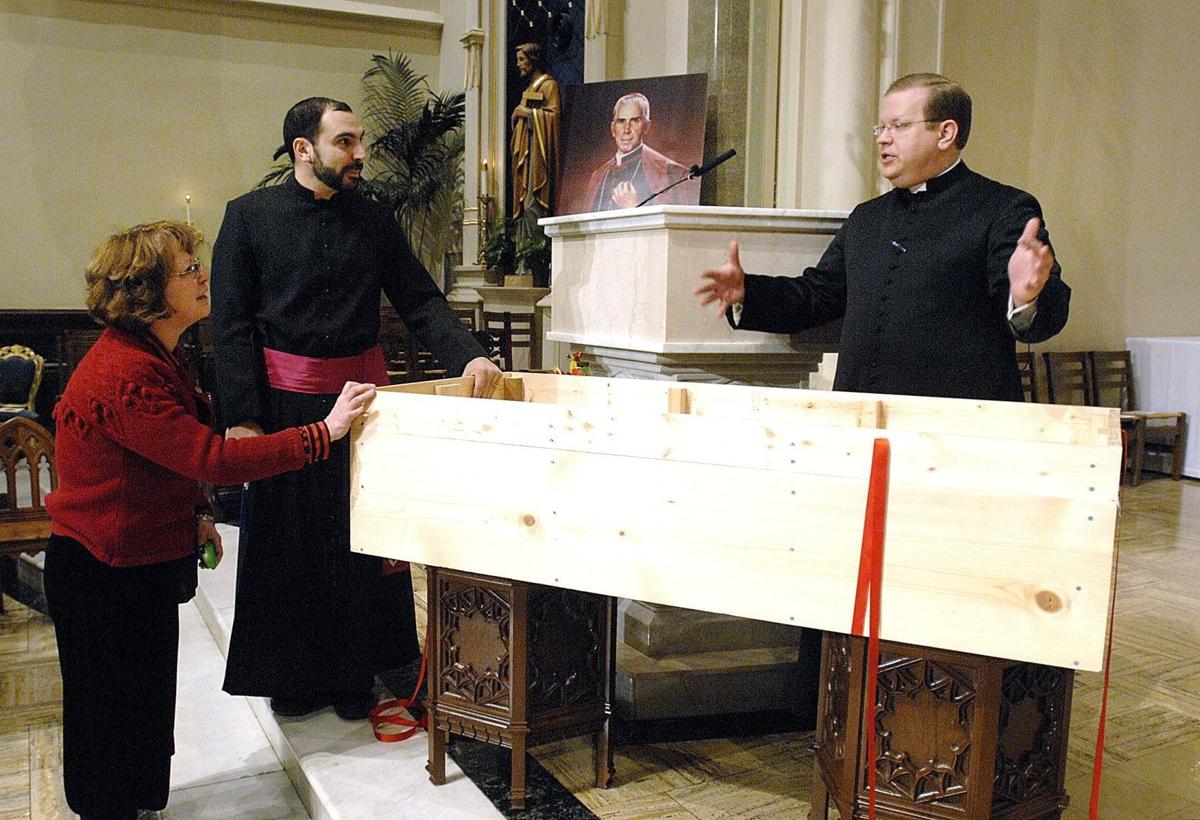 Fulte believes strongly in strengthening the Central Illinois bond with the pioneering religious broadcaster who was born in El Paso in 1895. Sheen gained worldwide fame for his television show in the 1950s and was a prolific writer and speaker.
He was ordained a priest in 1919 in Peoria and died in 1979 at age 84 in New York.
"I am not surprised because I just knew something was coming," Fulte said. "There have just a lot of wonderful signs lately."
You have free articles remaining.
"This is wonderful news because news likes this creates more awareness of Fulton Sheen and attracts more visitors to our museum and our goal is to get the word out about his life," Fulte said.
Cunningham is Sheen's closest living relative and has said in the past that she believes he would have wanted to have been interred in Peoria if he knew he were a candidate for sainthood. His will states that his wish was to be buried in New York, where he has been interred under St. Patrick's Cathedral's altar since his 1979 death.
In a statement from the Catholic Diocese of Peoria, Bishop Daniel Jenky expressed his gratitude to Cunningham "for her perseverance" in the matter, and was described as "overjoyed and elated."
His burial site became an issue in 2002, when the Peoria Diocese began the lengthy process for Sheen's canonization.
Before beatification — a step before he can be declared a saint — church law calls for the body to be exhumed for authentication, and beatification typically takes place in the diocese when the cause for sainthood began.
His cause for canonization was suspended in 2014, however, because of the dispute over his remains.
Contact Kevin Barlow at (309) 820-3238. Follow him on Twitter: @pg_barlow