The kids of today bury their heads in their smartphones.
They text instead of write, with misspellings and no punctuation.
You've heard the claims, maybe even made a few — some true, some false, some the same gripes yesterday's elders wailed about us.
But there can be seen a compassion and regard in many of today's younger types that maybe wasn't around as much as before, perhaps because kids today are so much more exposed to the rest of the world.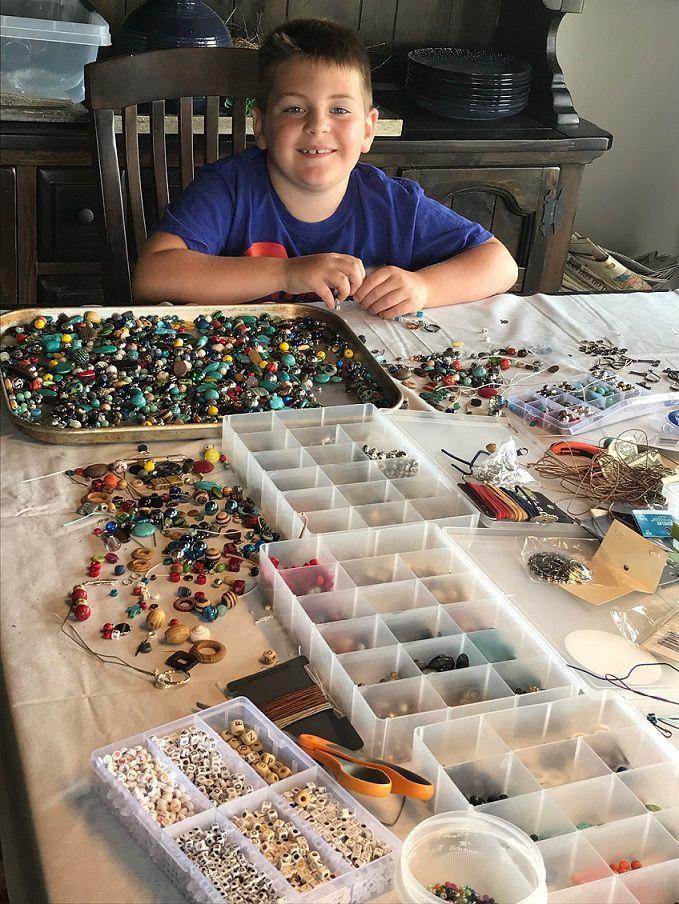 A second grader at Jefferson Park Elementary in El Paso — what you'd call an "average kid" ... soccer, basketball, football, loves to draw — Trig is the youngest in the Brian and Hayley Stoller household, an 8-year-old with two much older brothers, Keaton, 20, and Nash, 17.
It is a gap that, as Hayley puts it, "may force him to act a little older, be a bit more mature and interact in conversations that may be more geared for the older boys."
Back in 2017, the family went on their church's (Gridley Apostolic Christian) high school mission trip to the Dominican Republic to help out in the construction and launching of a 300-student grade school. As the youngest, Trig was only 6 and had to stay home.
But this year, when the Stollers decided to go again because, as Hayley puts it, "we fell in love with the vision of this ministry," Trig learned he was going to get to go, too.
Excited, he decided to pack a little joy to give to the young Dominican students.
"Immediately," says a family friend, Joy Blunier of Normal, "he thought soccer balls — every kid loves those."
Thus began an 8-year-old's endeavor to make a little cash — $50, maybe even $100 — to finance a few balls.
"Trig's a thinker," confides his mom. "The wheels are always turning."
At first, he considered selling art. But then he came upon a better idea — he would make key chains and sell them.
"Everybody has keys!" he thought.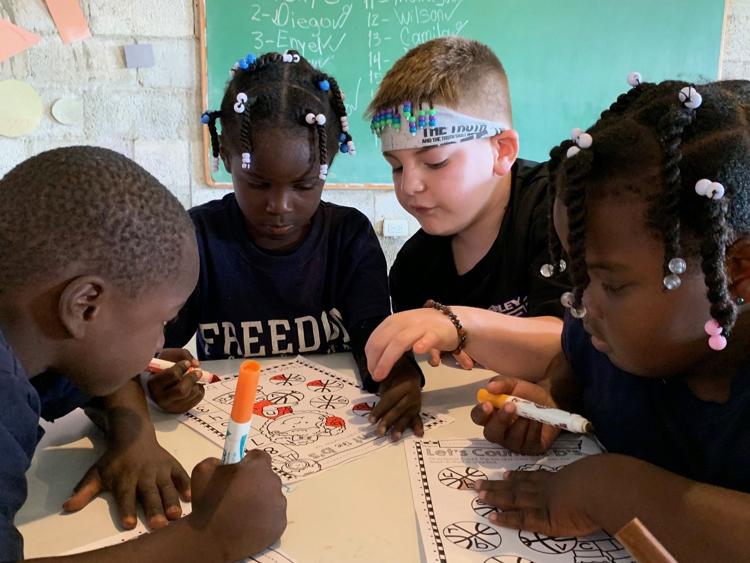 And so the Stoller dining room table turned into a bead-stringing, knot-tying, key-chain-manufacturing site.
By evening, Trig built up inventory and by day he set up three sales centers — two coffee shops in El Paso and at his aunt's hair salon.
"Trig's Gig For DR Kids," he called his initiative.
Sales began to gain steam.
It wasn't just an El Paso enterprise either.
A farm family, the Stollers attend livestock shows across the U.S. At each stop, Trig started going barn to barn, with his rings of key chains and his cowhide money bag.
In time, he got to be known, selling to unfamiliar but broadly smiling faces.
Trig was now making more and it was becoming obvious this "Trig Gig" could lead to bigger things and that God, as Trig put it, had bigger plans.
Contacting the Freedom International Ministries in the Dominican Republic, the family learned the school's ultimate goal was to supply a computer lab for the school.
That word began to spread, too.
People around El Paso began adding money, then so did a business.
Finally came the actual weeklong trip, taken this past spring break, by 25 members of the church.
With the group landing in Punta Cana, a coastal Dominican city, a bus trundled them through the countryside, past all the country's poverty, roosters running in the dirt streets, the smell of sugar cane permeating the air.
"Trig pressed his head to the glass," says Hayley. "He was amazed at what little the Dominican people have."
At the school, he helped out with brick-laying for a couple days, then joined  in the classroom, befriending his Dominican pals, helping with their English, practicing vocabulary, playing educational games to challenge them. Eventually, he became just another 8-year-old in the bunch.
In time came the presentation of the group's fundraising effort.
A total of 34 used computers were donated.
And then, via his own enterprise, Trig donated his final take that was rather astounding — the 8-year-old had made $3,000 by selling his $3 key chains.
And so, Trig bought 10 brand-new computers for the school ... and some soccer balls, too.
"It's not about what Trig did," says his mom. "It's about what God did through his willing heart."
It appears it is a big one.
And today's younger types, that smartphone-fostering generation of lesser social skills and absolutely no punctuation?
Tomorrow's world might be in much better shape than many of us originally thought.