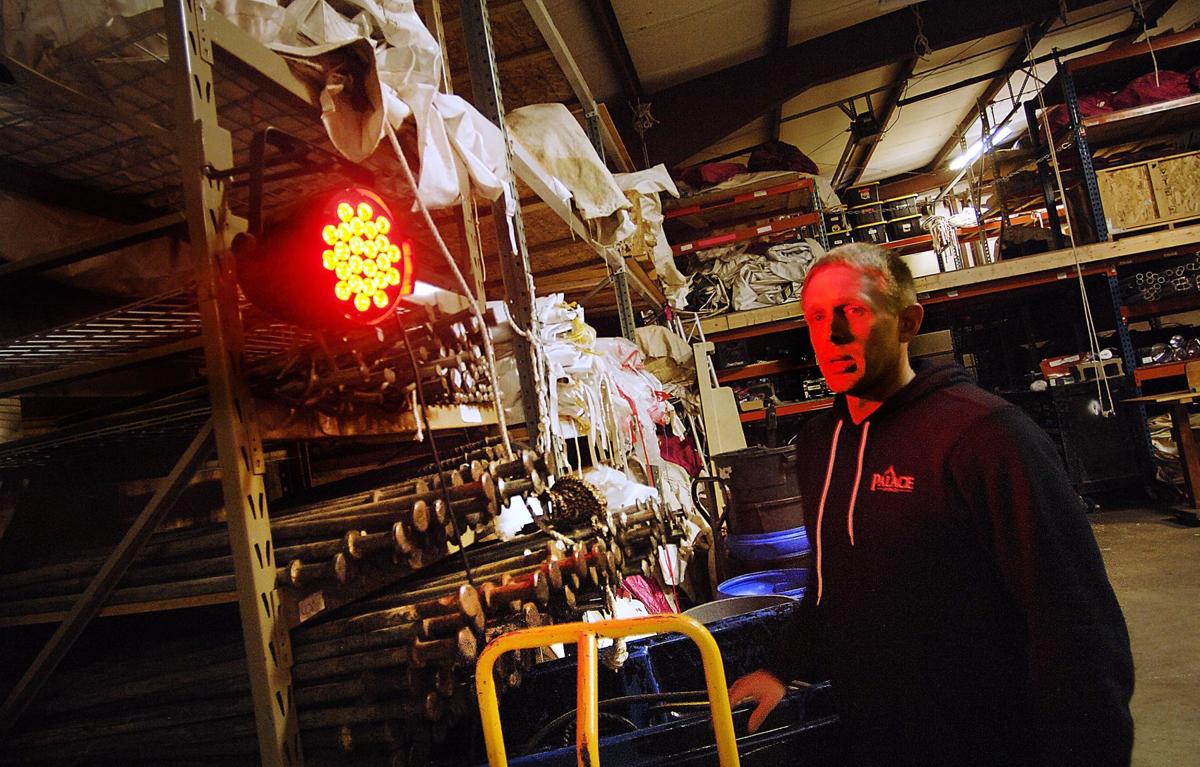 BLOOMINGTON — Many wait for years to finally say "I do." 
Now they have to wait a little longer.
The coronavirus has stopped or postponed many events, including weddings.
Bloomington bride Makenzie Aubert and her fiance Josh Hayes had planned to wed April 18. "We have rescheduled for Aug. 8," she said.
The couple was a month away from the wedding date when they decided to postpone. "We were pretty much done with all of the planning besides a few small things," Aubert said. "Our venue reached out and strongly encouraged us to postpone."
The high school sweethearts have been together seven years. As the April date grew closer, the couple was getting excited.
"Now we have to wait another few months," Aubert said. "I understand that there was absolutely nothing we could have done to prevent this from happening but we are still disappointed."
Concern about COVID-19 has made "social distancing" a part of the culture, shattering any sense of normalcy. Restaurants and bars are shuttered. Last week, Gov. J.B. Pritzker extended his stay-at-home order until April 30, bringing the state in line with federal recommendations.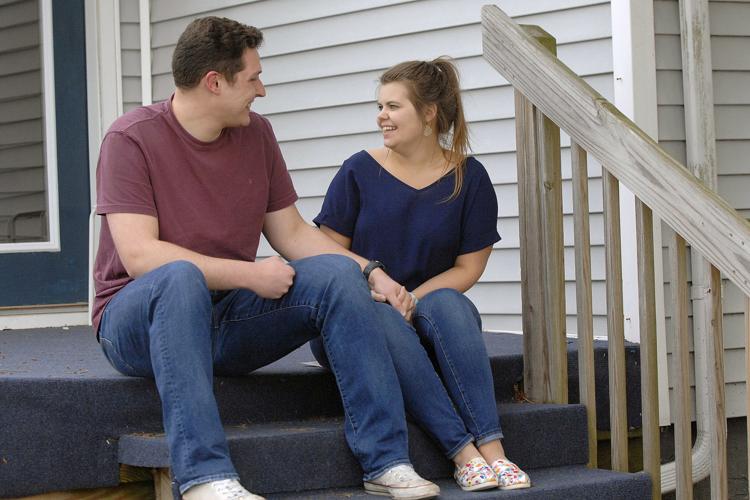 The wedding date has already passed for Pontiac couple Regina Dawson and Matt Johnson. The original date was March 28, which has been rescheduled for Aug. 8. They decided only two weeks before the date to postpone their nuptials.
The deciding factor was two-fold. "I have family that would have had to fly in," Dawson said. "They would have had problems."
Dawson works as an ICU nurse in OSF HealthCare St. Joseph Medical Center in Bloomington. Safety for patients as well as herself was a concern. "The least amount of people I'm around, the better," she said.
Postponing their wedding has been upsetting for the couple. "But we're still getting married," Dawson said. "Some people have it much worse who don't have jobs."
'I think we did the right thing' 
Former Lee News Service employees Kennedy Nolen and Stanton Polanski plan to tie the knot on May 2, a date they have held on to for months. But some plans have recently changed.
With confirmed cases escalating, protocol changing daily and the shelter-in-place announcement, the couple knew they had to make changes. "It could all be over by May 2, but I highly doubt it," Nolen said.
Instead of getting married in Marion County at Nolen's grandma's pond, the couple decided they will wed in Piatt County near their home in Monticello with only their parents and siblings in attendance. "Luckily, we went to the courthouse the day before the governor announced the statewide lockdown," Nolen said about obtaining the marriage license.
The couple have two outdoors locations in mind for the ceremony, both of which are free. "If all else fails, our living room will do," Nolen said
The reception will be at her grandma's home as intended, but it will be moved to a later date.
"I think we did the right thing," Nolen said. "We want all of our family to make it to the celebration. Pushing it off will at least keep everyone safe and healthy in the meantime."
The wedding couples and their families aren't the only ones disappointed by the coronavirus disrupting wedding celebrations. Businesses are also brokenhearted.
'The event industry will be changed forever'
The coronavirus scare has altered many businesses, such as Bloomington party planners Palace Events. "The event industry will be forever changed," said owner Mike Pohlmann. "Since our job is to bring people together."
Pohlmann has found germs are only one worry for couples. "Cash flow will be a concern for the customers and vendors," he said.
So far, only a few couples have moved their weddings to another date. "A few are still deciding," Pohlmann said.
Throughout the industry, wedding businesses have developed partnerships with other vendors. Many are collectively suggesting couples choose another less popular day. "A big problem is rescheduling to a Saturday, that's for the whole industry-wide," Pohlmann said. "There's a lot of logistics."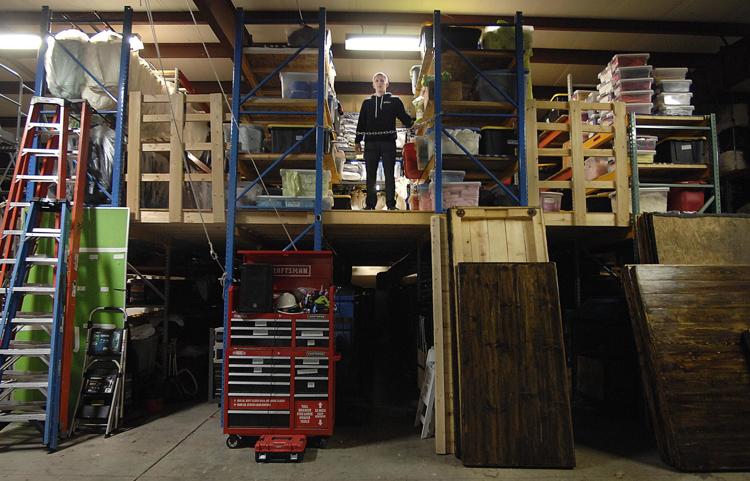 The spring is the time of the year when many of Dynamic Wedding's clients begin to book events for 2021. Owner Dennis A. Luna had several weddings scheduled for later dates in 2020 and a few already for next year. "All of these are now on hold, because their income is on hold," he said.
The uncertainty of the virus and its outcome has affected weddings business and vendors such as Luna's event planning business in Bloomington. "I am confident that these will book, but not until these potential or future clients can recoup from their losses too," Luna said. "So needless to say it is going to be a while."
Amber Renfro, owner The Little Salon in Mount Zion, said weddings are a big part of her business. A few weddings have been postponed, delayed by a couple of months. The Little Salon has felt the pain through the loss of daily services as well as the sale of products. "But I know it's necessary," Renfro said.
Although the spring has been the traditional wedding season, Renfro has found more couples choose to get married in the fall. So she isn't worried yet about losing much of her business. "But we keep hearing it may go longer," she said about the quarantine.
Renfro said she and her employees enjoy weddings too. For a wedding service, the stylists make even the pre-wedding event special. Along with making the bride and her party beautiful for the day, the stylists provide snacks and mimosas during the session.
The contract with Spin Masters DJ and Entertainment Service in Decatur allows couples to pick an alternative date. With the coronavirus pandemic, many have had to utilize this part of the contract. "We've been able to accommodate them on different dates," said owner Anthony Albertina. "Some are even rebooking their June weddings as well."
Although the small business is being affected, Albertina has a heart for the couple and their struggles as well. "They have coordinated with seven or eight different vendors," he said about the couples' wedding details. "They find their dream team for the weddings, then they have to reschedule and hope all of the vendors can do it on the day they pick."
The coronavirus may have also changed the popularity of where weddings are performed. According to Pohlmann, more outdoor weddings are being planned. "Indoors, a lot more germs can be floating around," he said. "The clear tents can come in handy. And the sun may kill viruses."
Wedding vendors have experience working with couples in the past and witnessed many setbacks. Luna's advice during this trying time is not to worry. "This is life, and things happen all the time," he said. "As long as they continue to love and support each other, they already have everything that they will need."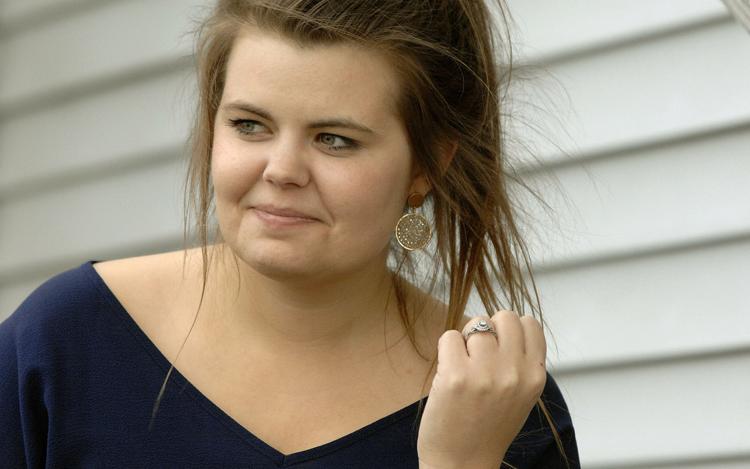 Many of the couples have seen this as a life lesson.
Postponing their weddings has been upsetting for the couples. "But we're still getting married," Dawson said. "Some people have it much worse who don't have jobs."
Aubert said she feels fortunate the changes to her wedding were small other than the date. "All of our vendors have been able to work with us and are all available for our new date," she said. "I've handmade a lot of our signs myself, so I am going to have to spend extra time remaking the things that have our old date on them. But honestly if that is the worst thing that happens I'm absolutely okay with that."
Nolen and Polanski are looking at their downsized wedding as a blessing. "In the end, it's a good deal for everyone," Nolen said. "We won't have 100 people staring at us and attendees get to skip the ceremony and go straight to the partying. It's a win-win."
Some of Lewis Marien's favorite galleries from 2019
I get asked often about what I cover as a photojournalist for The Pantagraph ... to put it short and sweet, "a little bit of everything." So, here are a variety of photo galleries I did from the past year. Thanks for looking.
Contact Donnette Beckett at (217) 421-6983. Follow her on Twitter: @donnettebHR
Concerned about COVID-19?
Sign up now to get the most recent coronavirus headlines and other important local and national news sent to your email inbox daily.