Friday, June 5 is National Doughnut Day. Several businesses are celebrating with free — or at least discounted — doughnuts. Here's where to find them.
Business Insider reports that Krispy Kreme is giving away free doughnuts for five days straight, from June 1 to June 5. The chain is extending…
U of I Extension food expert Jenna Smith shares weekly wisdom.
Not yet ready to leave home but craving a libation from your favorite bar? Now you can get your mixed drinks delivered.
Fresh lemon and dill create a quick Greek-inspired pan sauce for simple sauteed chicken breasts. To make it a meal, serve with asparagus and s…
Lemons bring out the best in other foods. Use juice in vinaigrettes and marinades, drizzled over seafood, poultry, sauteed vegetables, whole-g…
Flavonoids, among the plant compounds in citrus fruits, including lemons, have been shown to significantly impact heart and brain health and m…
A cross between the citron and bitter orange, lemons (Citrus limon) are one of the original citrus fruits. Sunny yellow in color, oval, with a…
From-scratch noodles may not be an everyday treat, but it's a fun cooking project. Also check out meatless tacos and a one-pot gumbo.
Bold, aromatic and pungent, ginger (also called ginger root) has spiced up palates and herbal remedies for thousands of years.
Most restaurants and bars in Illinois are allowed to reopen for outdoor dining on Friday, but there are rules and recommendations designed to …
Despite an uncertain future for restaurants reeling from the pandemic, Portillo's is moving forward with opening an eatery in Springfield, its…
U of I Extension food expert Jenna Smith shares weekly wisdom.
Twin City restaurant blogger Larry Carius writes a monthly column for The Pantagraph.

Striegel Knobloch & Company, L.L.C.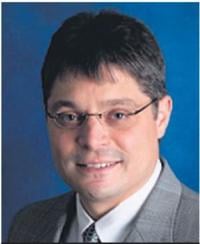 There are few things more satisfying than the cool, caffeinated sip of a cup of iced coffee. Somehow it tastes even better when it is convenie…
For many Americans, Memorial Day marks the beginning of the outdoor grilling season. Here are a few tips and recipes to get you started.
Barney's Caboose. Bombay Bicycle Club. White Horse Inn. We look back at regional restaurants that have come and gone. How many do you remember?
U of I Extension food expert Jenna Smith shares weekly wisdom.
A quick skillet of fried rice is one of the easiest, most satisfying ways to transform leftover rice into a complete meal.
Also, check out a veggie burger recipe from pantry staples, lemon-flavored halibut, and lamb chops. Here's a roundup of easy-to-make recipes t…
U of I Extension food expert Jenna Smith shares weekly wisdom.