The B-N restaurant scene has been continuously evolving for the 50 years that I have been a part of it and continues to change with the opening and closing of restaurants.
Some of the changes take place faster than you can spin a plate.
For instance, let's take a quick look at some of the restaurants (most are locally owned) that have recently opened, are under construction, or are being remodeled.
Bloomington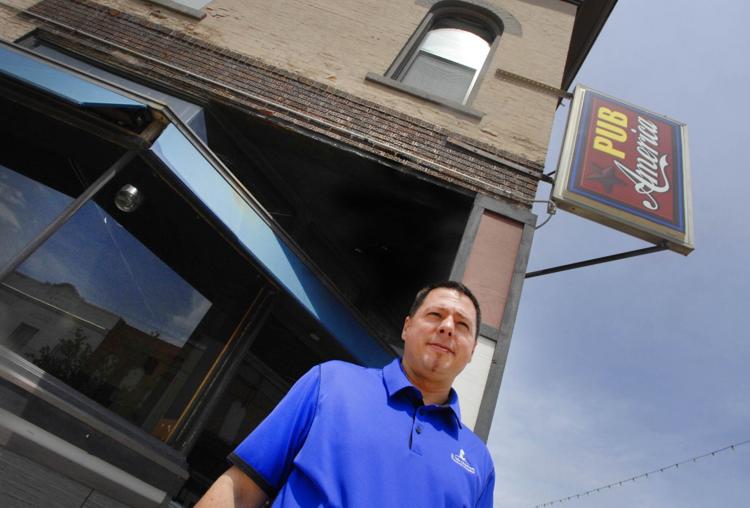 The Mystic Kitchen & Tasting Room: Local owners Chelsea Heffernan and Terrie Vanderlugt very recently opened what they describe as a Bohemian-style lounge at 306 N. Center St., downtown Bloomington.
Brass Pig Smoke & Ale House: Remodeling continues for the downtown smokehouse located at 602 N. Main St., with a planned opening in November. Co-owners are Tyler Holloway, who also owns Fat Jack's in downtown Bloomington and Maggie Miley's in uptown Normal, and John Solberg and John Vanbragt.
Rob Dob's Restaurant & Bar: Bob and Julie Dobski's very nice restaurant will open in mid- to late October at 801 N. Hershey Road.
Nothing Bundt Cakes: The only Nothing Bundt Cakes in Central Illinois very recently opened in the Parkway Shopping Center, 2109 N. Veterans Parkway, No. 13, Bloomington. The franchisees will be moving to Bloomington-Normal.
Breathe: Opening in late October at 1802 S. Hershey Road, local owner Kelly Thoennes describes Breathe as an unique, elegant, fine dining restaurant.
Dollface Desserts: Local owner Mary Hudson plans to open in October in the former Ryan Pharmacy, 1118 E. Oakland Ave., Bloomington
JP's Wheel & Ale House: Don Jones and Gary Biddle, owners of Dr. McKay's Bar and Grille in Bloomington, are opening JP's Wheel & Ale House in the former Hooters location at 409 N. Hershey Road, Bloomington.
Biaggi's Ristorante Italiano: Biaggi's, 1501 N. Veterans Parkway, Bloomington, will relocate in February to the new location under construction at 3010 E. Empire St., Bloomington, next to the recently opened Tex-Mex Ancho & Agave, owned by the same company.
Firehouse Pizza: Local licensee Chad Young, who owns Firehouse Pizza in uptown Normal, will open a Firehouse Pizza in Morrissey Crossing, 1600 Morrissey Drive, Bloomington, before the end of the year.
The Farm House Diner: Local brothers Rafael and Juan Vargas will take over Carmela's on Oct. 1, close it for two weeks, then reopen as The Farm House Diner at Washington Center, 2303 E. Washington St., Bloomington.
You have free articles remaining.
Normal
Five Guys: The corporate-owned hamburger restaurant is under construction in College Plaza, 1700 E. College Ave., Normal.
BloNo Pizza Co.: Local owner Brett Matthews will open an all-you-can-eat pizza buffet with 50 televisions in November in the former Swingers/Furlongs location, 1304 Cross Creek Drive, Bloomington.
Mexa Maya: Local owners Anibal (uncle) and Arturo Reynosa (nephew) will soon open their restaurant, serving homemade Guatemalan, Central American and Mexican food in the former Cousins location, 1113 N. Main St., Normal.
Jack's Restaurant: Local owner Frank Mehrojaykuv will open in November/December at 108 Landmark Drive, Normal, a very nice restaurant featuring steaks and seafood and a fresh juice bar. The restaurant will not have an alcohol license.
---
20 B-N restaurants we wish would come back
We take a look at 20 B-N restaurants that we wish would come back to us ...