It can be difficult to get enough vitamin D in winter. Should we take supplements? How do we get more? And, who needs it most?
Sandra Hunter, a Marquette University professor of exercise science, says a back injury is one of the biggest problems that can occur with sho…
OSF Urgo (urgent care for people on the go) opens its third location in Bloomington-Normal at 508 IAA Drive, Bloomington, at 8 a.m. Tuesday.
Q: One of the moms in our car pool had to drop out because she has a frozen shoulder. I've never heard of that. What is it, and how did she get it?
The claim, which builds on previous statements and campaign messaging, drew strong reactions.
Rich people live healthy, disability-free lives an average of nine years longer than less wealthy people, according to a major study.
Are you a worry wart? Not to worry. Turns out you were born that way, to some degree.
ATLANTA — India Hardy has lived with pain since she was a toddler _ ranging from dull persistent aches to acute flare-ups that interrupt the f…
Plenty of foods can help improve your cholesterol ratio and promote good heart health overall. Here's a look at what you definitely want to be…
Q: I heard about a guy who tested as drunk but hadn't had any alcohol. Is that really even possible, or is it some kind of urban legend?
Newsletter editor Brianna Labuskes wades through hundreds of health care policy stories each week, so you don't have to.
A Philadelphia-area woman is the mother of the second baby in the U.S. to ever have been born from the transplanted uterus of a deceased donor.
Carle Health​ System plan to acquire Advocate BroMenn Medical Center in Normal, Advocate Eureka Hospital in Eureka and all Advocate-affiliated…
The new da Vinci Xi Surgical System is expanding the role of robotic surgery at Advocate BroMenn Medical Center.
Advocate BroMenn Medical Center is hoping to add three full-time neonatologists to bring its special care nursery up to manpower expectations …
Frontotemporal dementia strikes early, typically in the 50s. Now a study suggests that lifestyle changes may help slow the disease progression.
Democrats have asked the Supreme Court to take up an appeals court ruling that could invalidate some or all of the federal health law. It's no…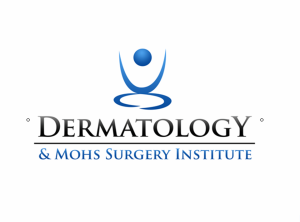 Dermatology & Mohs Surgery Institute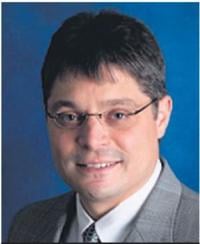 Dry January isn't for everyone, experts say. Some drinkers need treatment. Others are trying Dry-ish January. Here are five things to know abo…
Q: Is it true that eating ultra-processed foods raises your risk of cancer? I really don't want to give up my comfort foods, like a handful of…
Memorial Physician Services' app, which allows patients to self-schedule appointments with their physicians and nurse-practitioners, has been …
Newsletter editor Brianna Labuskes wades through hundreds of health care policy stories each week, so you don't have to.
Self-care tips to help with that to-do list for both professional and personal goals. 
Seema Verma, the administrator for the Centers for Medicare & Medicaid Services, sat down for a rare interview with KHN senior corresponde…