NORMAL — The American Red Cross and The Pantagraph are teaming up for the 21st annual Friends and Family blood drive.
The danger of skin cancer certainly hasn't disappeared during the age of coronavirus, and using sunscreen is more important than ever, experts say.
Telecris Plasma, 511 W. Washington St., Bloomington, is collecting convalescent plasma from recovered COVID-19 patients.
Health and fitness classes, activities and meetings have been postponed — or moved online — because of the COVID-19 pandemic. Blood donations …
Q: I heard on the news about a coronavirus medicine made with blood from people who were sick and got better. But my husband says it's actuall…
Do you drink enough water each day? If not, your overall health may be taking a toll.
CNN's John King looks into several states' coronavirus case trend line as governors continue to reopen the economy.
Q: I just read your column about bone density tests and want to know your thoughts on medications for osteoporosis. Is it better to take calci…
Can donating blood help people get back to work? Can typing more while working at home lead to carpal tunnel? Here are answers to those questi…
Less than two months after they started to design a low-cost ventilator for emergency use, engineers and doctors at the University of Illinois…
Blood donation has been in the news lately for several reasons.
Carpal tunnel syndrome can create numbness and a tingling sensation in fingers. It occurs when a nerve on the palm side of the hand is compres…
Chestnut Health Systems will receive $2 million in federal grants to expand behavioral health care services and help respond to the COVID-19 pandemic.
Many — if not most — of the babies who get labeled with milk allergy don't have it at all.
The health industry needs clinical trials to test new medications before they are brought to market, and clinical trials need participants.
Not only are herbs and spices a low-calorie way to add zest to your meal, they also have a slew of potential health benefits.
It seems there's another member in the green tea family. Very popular in Japan, mellow and slightly sweet, hojicha is steeping its way into No…
From hair care to mental health to exercising and more, here's a roundup of resources for all your quarantine self-care needs.
Illinois hospitals will get $75 million in new money, and the state is hoping to send them another $250 million a year in Medicaid funding ami…
The best recommendation to soothe skin and limit irritation is to consider adjusting the way you do certain tasks. For instance, wear gloves w…

Striegel Knobloch & Company, L.L.C.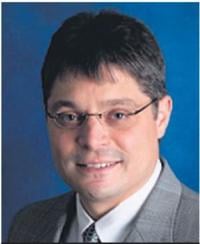 Dr. Dareen Siri and nurse practitioner Tamara Reeter with Midwest Allergy Sinus Astha discuss seasonal allergies in Central Illinois.
Plus, steps you can take to make ends meet while you're waiting for that unemployment check and how to figure out how much TV is too much TV.
Here's what you should do if your hands are becoming raw, dry and irritated with constant washing.
Q: Our 8-year-old grandson is coming from Atlanta to spend the summer with us in Idaho. He has asthma, and our daughter has mentioned that my …
Advocate BroMenn Medical Center in Normal and Advocate Eureka Hospital in Eureka are two steps closer to being acquired by Urbana-based Carle …
Central Illinoisans waiting since March for non-urgent but, in many cases, medically necessary surgeries and procedures will experience relief…