BLOOMINGTON — Despite the extreme cold, snow and ice this winter, health care construction projects are progressing in Central Illinois.
But, understandably so, the long winter did result in minor delays at some of the work sites.
The facility will house merged practices of Eye Surgical Associates, McLean County Eye Center, Central Illinois Eye Care and Eyecare Associates — as well as eye wear boutique Specs Around Town — when it opens in August.
The building was considered enclosed by winter, but work continued inside and outside during the long winter.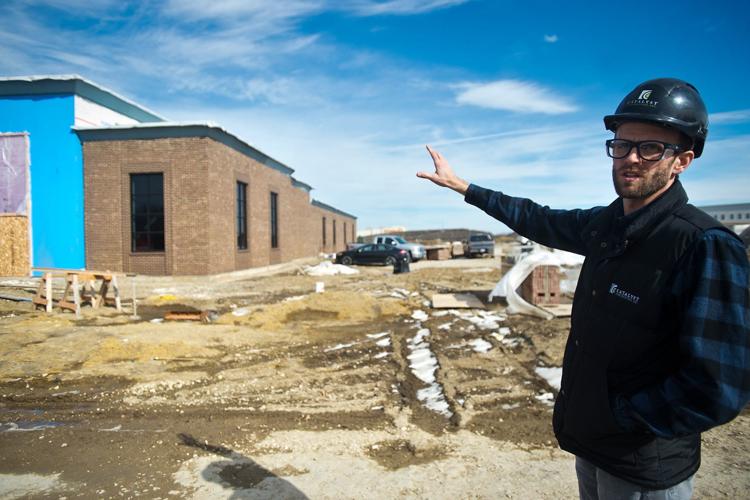 "The weather has thrown us off schedule as far as some of the exterior work," said Mike Carithers, an owner of Catalyst Construction, the VisionPoint construction manager, adding the work should still wrap up on time.
The project is about 65 percent done, Payne said. "We're so pleased with how Catalyst Construction has handled the harshest winter we've had for awhile. The fact that we're still on schedule says a lot for their planning and for the workers who worked through the winter."
Representatives of the four merging practices have been meeting to plan equipment transfers and purchases, and employee benefits, policies and procedures and employees have worked together on community service projects, Payne said.
All optometrists and ophthalmologists in their existing locations will continue with the merged practice and employees who want to keep their jobs can do so. About 100 people will work in the new building.
OSF HealthCare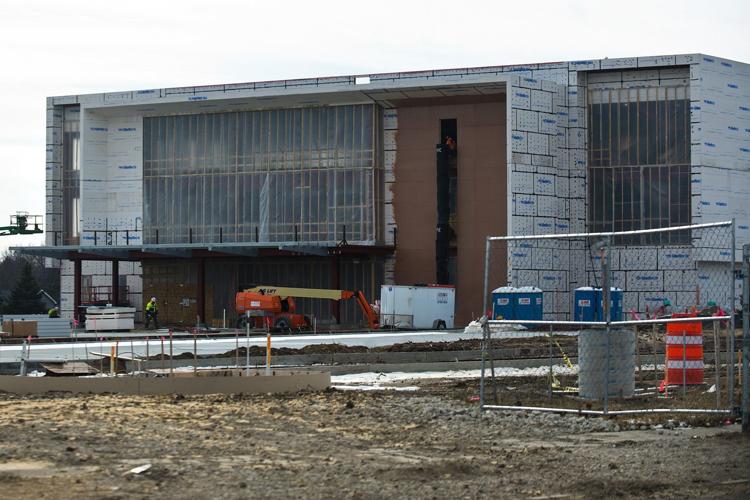 "We're about 40 percent done," Sean Larson, OSF corporate project manager, said of the $25.3 million, 52,704-square-foot building that will consolidate PromptCare, occupational health, cardiovascular care and primary care under one roof.
"It's going well," Larson said. "We had a few delays because of the weather. The cold January ... slowed things a little bit but things are back on track and they're making good progress."
"We're hoping to open in September," Larson said. "We're still on pace for that."
Departments are being relocated inside the building as renovations of areas are completed, Damron said. The multi-year project is being phased in so services can continue as construction and renovation work proceed.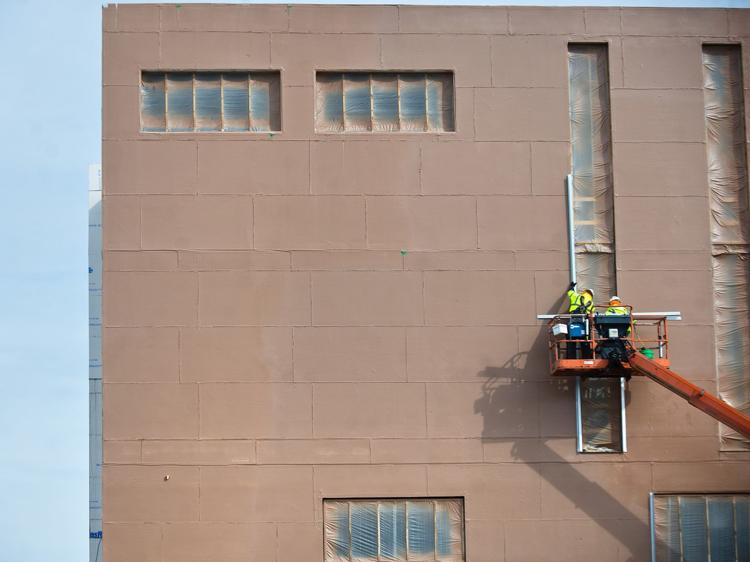 The project is scheduled to wrap up this fall with minor revisions of emergency services, completion of the main entry and community education space and relocation of the chapel.
"There have been unforeseen challenges in a building built in 1963...but overall we're pleased with the progress," Damron said.
Chestnut Family Health Center
An $8 million expansion of Chestnut Family Health Center has been completed and was celebrated last week with an open house for community leaders.
The federally qualified health center for the medically under-served had been in 8,000 square feet at 720 W. Chestnut St., Bloomington, serving as the primary care home for nearly 2,300 patients in 2018, said health center Executive Director Dietra Kulicke.
The goal is a multi-disciplinary team to provide physical and mental health services in the same location to treat diseases before they become acute and costlier to treat.
Advocate BroMenn
"Our goal is to be in and using the area in the first or second week in April," said Theresa Prosser, BroMenn director of medical surgical services.
---
Photos: Construction at VisionPoint Eye Center and OSF HealthCare St. Joseph's medical office building