"I'd like to see us be a model autism community," Sandhaas said.
Community meetings began in February and are sponsored by Autism Friendly Community initiative of Autism McLean, Marcfirst, HEAL (Heroes Embracing Autistic Lives) Foundation, Friends of The Autism Place and Illinois Wesleyan University's Autism Peer group.
Autism McLean estimates 3,000 people in McLean County have autism, a range of conditions characterized by challenges with social skills, repetitive behaviors and communication. People with autism have diverse abilities and needs; some can live independently and others need various levels of support.
Children and adults with autism who need support usually live at home with their parents. As those parents are aging, they are exploring future housing options for their children.
"In the ideal world, what would you like to see?" asked Nikki Michalak, secretary for Autism McLean, who facilitated Tuesday night's meeting with Stacey Jones-Bock, who is on Autism McLean's advisory committee.
The vision emerging from the discussion was a property offering a variety of housing options.
Melissa and Tim Kearney of Normal, who have an 8-year-old daughter with autism and developmental delays, said any facility should strive for staff consistency and offer individual and group counseling and gardening.
Samina Yousuf of Bloomington, who has a 21-year-old son on the autism spectrum, talked about the value of having a range of independent and supportive living options with recreational and fitness opportunities.
Jacquie Mace, president of Autism McLean, discussed the importance of a facility having staff to teach life skills and providing jobs and volunteer opportunities for residents.
But Joe Miskulin of Bloomington, of the HEAL Foundation, warned "nothing happens without funding." Laura Furlong, CEO of Marcfirst, warned "there is a dire need for direct support professionals" because of a lack of funding.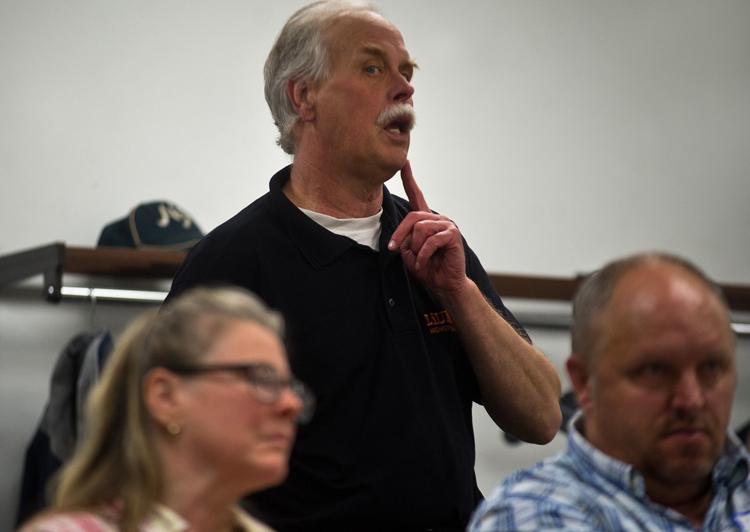 Mike Matejka of Normal, a parent of a young adult on the autism spectrum, said the governor's capital plan announced this week includes money for housing for people with disabilities.
"Right now might be an opportune time to have something to go," Matejka said.
Parent Naveed Yousuf also suggested looking beyond government funding.
Several parents suggested getting information from facilities that provide housing for adults with autism in other parts of the country.
Elizabeth Pennell of Long Point, who has a son with Fragile X syndrome and autism, suggested the group look at properties in rural areas, where land prices may be cheaper.
The group will divide into committees to examine funding, possible sites, operations, legal considerations and partnerships and will regroup in six months.