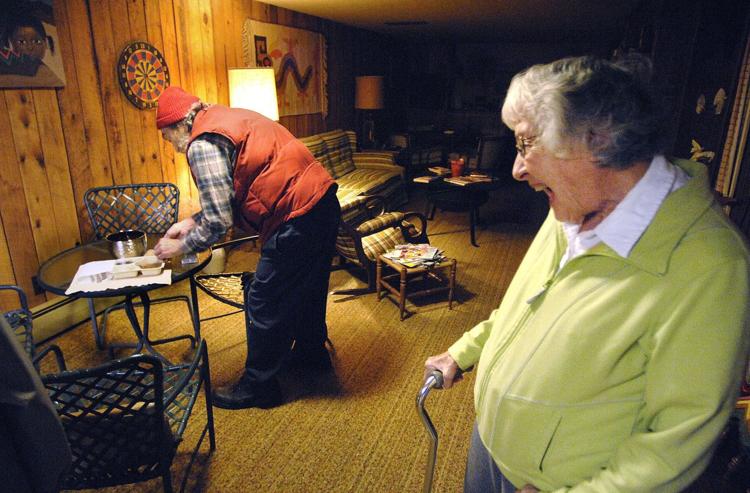 BLOOMINGTON — When looking for senior services in McLean County, there are no wrong doors.
That's the goal of Central Illinois senior services providers.
"In our community conversations, that issue of not knowing where services are keeps coming up," said Susan Real, executive director of the East Central Illinois Area Agency on Aging.
"There isn't a shortage of services but we need to make sure that we have adequate resources to keep these programs going and people need to know where to go," Real said.
"What we routinely hear from caregivers is they aren't aware of services available for their loved one," said Rebecca Wheat, manager of Advocate BroMenn Adult Day Services. "People don't know about these services until they need to know about them."
"People think they should be able to do it themselves and sometimes are unwilling to accept the help that's there," said Rose Stadel, facilitator for A Caretaker's Path Support Group. "I tell people 'Getting help isn't a sign of weakness. It's a sign of strength.'"
The list below doesn't include every service but is representative of ongoing, non-government senior services in McLean County.
"The senior services network is collaborative," Wheat said. "There is no wrong door. If someone comes to us but there is a better fit elsewhere, we will refer them to the other service."
A Caretaker's Path Support Group
Support group for caregivers of older adults meets 5:30 to 6:30 p.m. the last Wednesday of each month at OSF HealthCare Medical Group, 1701 E. College Ave., Bloomington, and is facilitated by Rose Stadel. More information is at Rstadel@pathcrisis.org.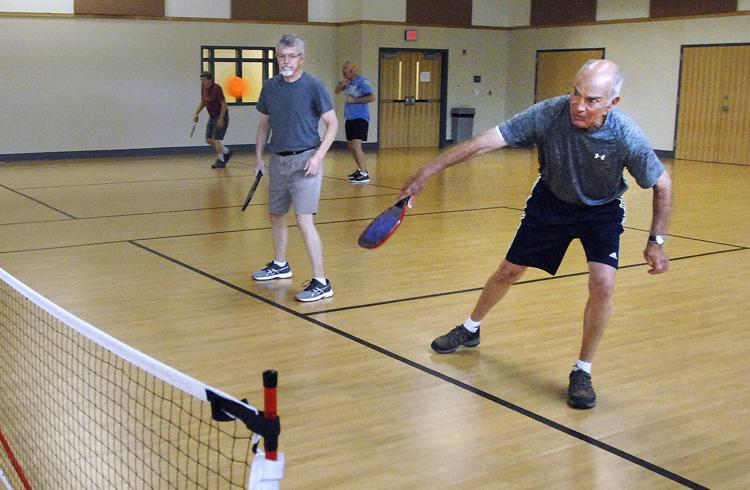 Activity & Recreation Center (ARC)
The ARC, 600 E. Willow St., Normal, provides a fitness center, exercise classes, Peace Meal, workshops, games, groups and educational and wellness presentations for people age 55 and older from McLean County and beyond, said communications coordinator Samantha Oleson. Hours are 6:30 a.m. to 7 p.m. Monday through Thursday, 6:30 a.m. to 4 p.m. Friday and 8 a.m. to noon Saturday.
Membership is $30 a year but hardship reductions are available. Some programs have additional fees. More information is at 309-888-9099 or at www.activityandrecreationcenter.org.
Advocate BroMenn Adult Day Services
Adult day services, 207 Landmark Drive, Normal, provide supervised care for residents from McLean County and beyond who are age 60 and older from 7:30 a.m. to 4:30 p.m. Monday through Friday. Services include structured activities, breakfast and lunch, socialization, outings, health monitoring, medication assistance and fall prevention exercise classes, said manager Rebecca Wheat. Also offered are a caregivers' support group and SHIP (Senior Health Insurance Program) counseling by appointment.
Community Care Systems
Community Care is a central point of entry for senior information services, said supervisor Annette Morrison. Community Care does case coordination for people 60 and older who need community-based services to remain at home; offers healthy aging classes; geriatric counseling; caregiver advisory services including support groups in McLean, DeWitt and Livingston counties; and SHIP (Senior Health Insurance Program) counseling.
You have free articles remaining.
The agency has lists of in-home caregivers, hospice care providers, emergency home response systems and other senior services.
More information for McLean County residents is at 309-661-6400 or 888-322-5712; for DeWitt County, 217-935-4560; and for Livingston County, 815-844-2272.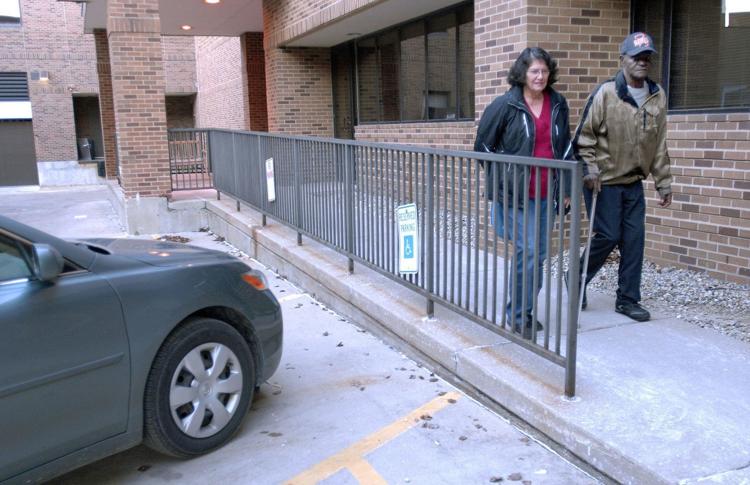 Faith in Action
Faith in Action volunteers drive adults age 60 and older, who can get in and out of vehicles on their own, to medical appointments, provide grocery shopping assistance, do friendly visits and perform seasonal maintenance in Bloomington-Normal, Heyworth, Hudson and Towanda, said Office Manager David Nybakke. People interested in becoming volunteers or in receiving services may call 309-827-7780 or visit www.bnfia.org.
PATH (Providing Access to Help)
PATH offers adult protective services, meaning it investigates reports of abuse, neglect, exploitation or self-neglect involving anyone 60 and older in McLean and Livingston counties, said adult protective services supervisor Kathryn Johnson.
Anyone who wants to make a report involving someone living in a home or apartment in McLean or Livingston counties may call 309-828-1022 during business hours. After hours, call 866-800-1409, which handles these calls statewide.
Peace Meal
Peace Meal Senior Nutrition Program provides meals for older adults at congregate meal sites and homes in 14 Central Illinois counties, said Director Barbra Wylie.
Prairie State Legal Services
Prairie State Legal Services provides free legal assistance to people age 60 and older on issues including Medicare and Medicaid disputes, involuntary discharges from skilled-care facilities and subsidized housing, abuse and exploitation complaints and fraud. Prairie State covers 36 counties and the Bloomington office covers McLean, Livingston and Woodford, said Managing Attorney Adrian Barr. Call 888-965-7757.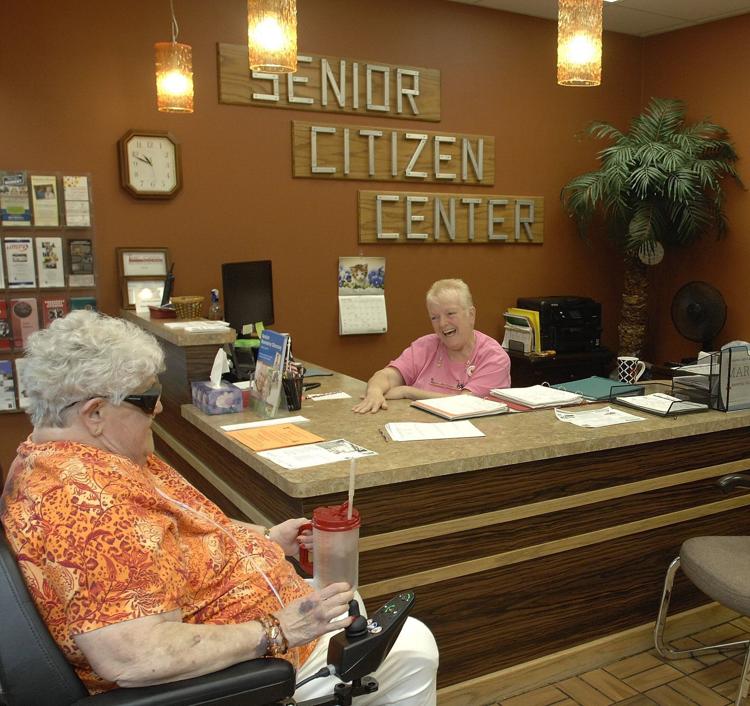 The Oasis Senior Center
Logan County's hub for seniors includes activities, health screenings, support groups, exercise, programs, information on senior services, a computer lab, food for anyone who needs it and an outdoor walking track.
Oasis, 2810 Woodlawn Road, Lincoln, is open to anyone from any county, said Office Manager Donna Smedley. Membership costs $10 per year. More information is at 217-732-6132 or at www.oasisseniorcenter.com.
YWCA McLean County
YWCA McLean County Home Care Services provide assistance with activities of daily living (housekeeping, laundry, meal preparation, medication reminders, personal care and transportation) for anyone wishing to remain  independent in their home, said YWCA Vice President of Operations Liz German.
The service costs about $20 an hour. More information is at 309-662-0461, ext. 283.
Several private businesses also provide in-home care giving. Community Care Systems has a list.
Transportation to medical appointments is available at $25 for a private, one-way trip. Call 309-454-7676.
Retired Senior Volunteer Program (RSVP) provides adults 55 and older with opportunities to apply their life experience to meet community needs. Call 309-662-0461, ext. 314.
Follow Paul Swiech on Twitter: @pg_swiech