If you're already starting to itch, you are probably wondering if all our recent rain means a bumper crop of bugs.
The good news is you don't have to worry — yet.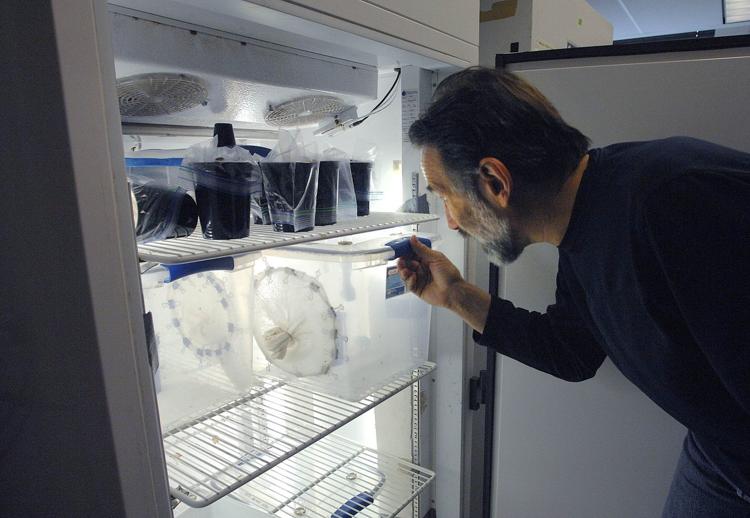 In fact, "there are indications this could be a very big year," said Juliano. "I wouldn't be surprised with all of the rain we've had, it's going to be a good year for mosquitoes — or a bad one, depending how you look at it."
Carol Carlton of the Macon County Health Department said, "We say the season is May 15 to Oct. 15, but the mosquitoes don't know that."
"They like the moist, cool weather," said Allsup.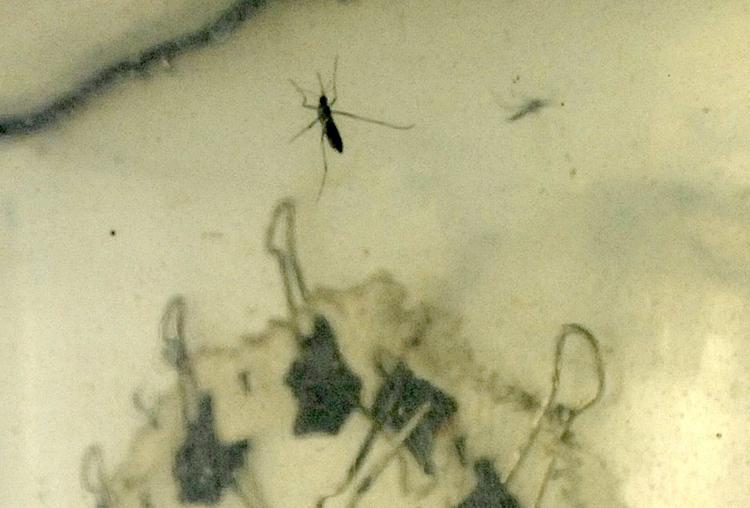 Our wet spring is likely to produce "lots of lush growth" that the ticks enjoy, she warned.
Both ticks and mosquitoes can carry diseases.
"I tell them, 'They're nothing to be afraid of, just something to be aware of,'" said Wallace.
Juliano said, "Personal protection is the thing you have the most control over."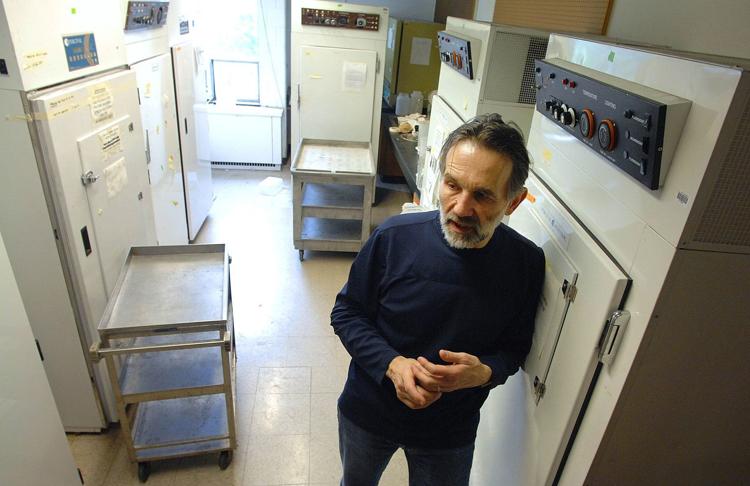 You have free articles remaining.
The Illinois Department of Public Health recommends using repellents containing DEET, picardin or oil of lemon eucalyptus.
It doesn't take much water for mosquitoes to breed. Places where water collects include flower pots, bird baths, dog bowls and gutters, said Carlton.
Other problem areas can be old tires, kiddie pools and children's toys left outside, such as sand pails, said Anderson.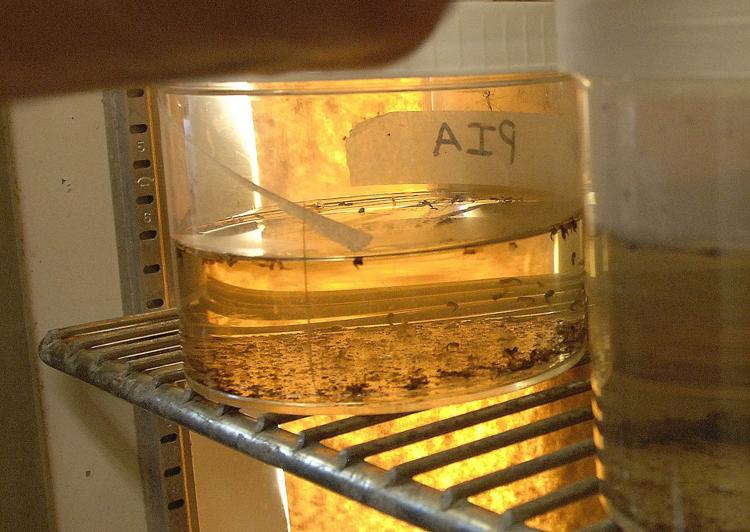 Jason Probus, field operations manager for the Macon County Mosquito Abatement District, said the "silver lining" from the recent rainy weather is that it "gives us an indication of what may be good breeding spots" where stagnant water collects.
Probus said "take care of them now" and be aware of them later.
Juliano is in the midst of a multiyear study on strategies for mosquito control.
One thing he has found during the research is that if you kill a certain percentage of larvae, but not all of them, those that survive will be "higher quality survivors," said Juliano. He has compared it to what happens if you plant seeds and the number that sprout are so numerous that they crowd each other out competing for resources, but if you thin them out, the surviving plants grow bigger and stronger.
Different species in different locations have different responses, and Juliano and his team of researchers are trying to help those involved in mosquito control with information to refine their methods of attack.
For now, entities such as the Macon Mosquito Abatement District use what Probus called an "integrated pest management approach."
That starts with educating people to get rid of potential breeding areas.
"The most work we're engaged in is larval control," said Probst. "They're captive. They're not going anywhere."
The district uses a larvacide called Bti that's a naturally occurring bacteria that "is not harmful to other aquatic life," he said. For mosquitoes in the pupal state, the district uses a larvicidal oil called CocoBear.
Bti is also available for residential use in places such as ornamental ponds and rain barrels which cannot be emptied out or turned over every week.
When mosquitoes in traps test positive for mosquitoes or when there is a lot of rain in warmer weather that would prompt nuisance mosquitoes to hatch, the district uses an ultra low volume sprayer/fogger with permethrin to go after adult mosquitoes, he said.
The substance is water-based and about a half cup of the active ingredient covers an area the size of two football fields, said Probst.
McLean County does not have a mosquito abatement district, but several communities are involved in mosquito control, said Anderson. The McLean County Health Department has mosquito traps throughout the county which it checks twice a week. The batches of mosquitoes are tested for West Nile virus.
Contact Lenore Sobota at (309) 820-3240. Follow her on Twitter: @Pg_Sobota