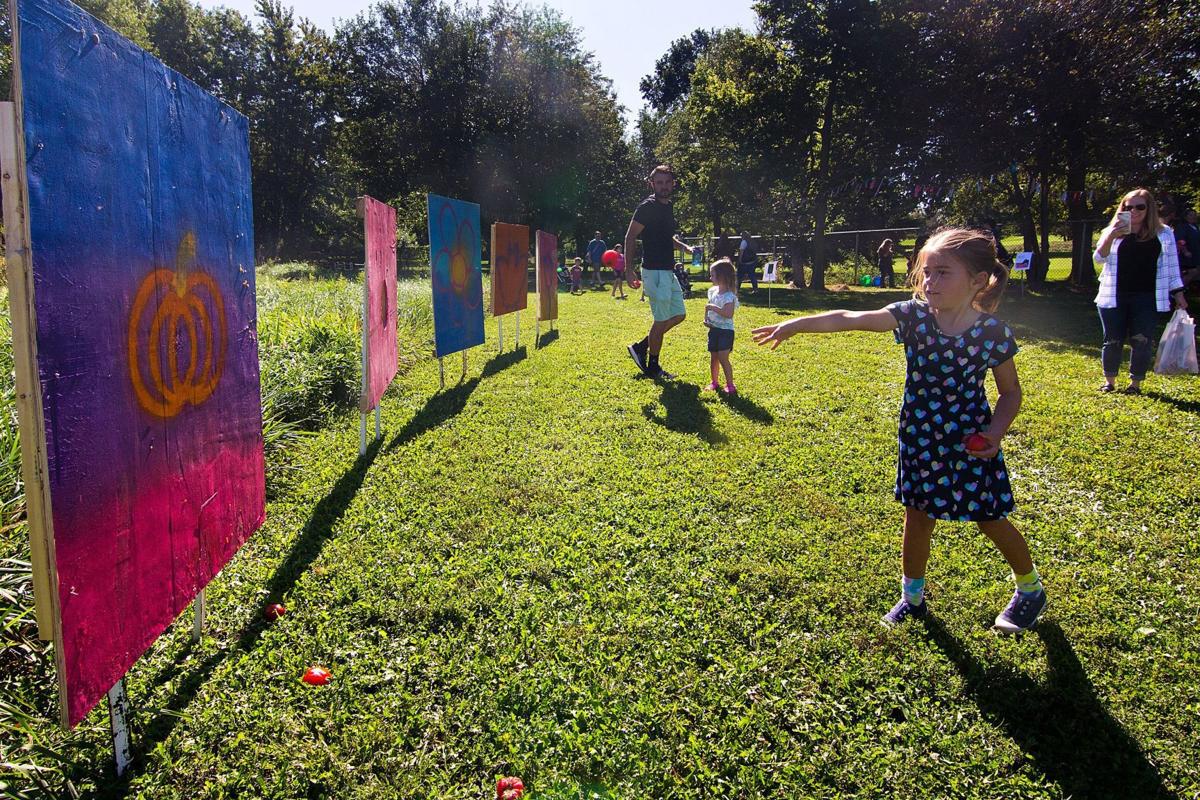 "It's just a beautiful place to be on a beautiful day," said Sue Giger of Bloomington.
With the center's explorer theme, kids ran through an obstacle course, zigzagging and hurdling straw bales.
"They've really added a lot more activities for the kids so that's pretty cool," said Logan Frederick, after his 5-year-old daughter Paige tried to make an aged tomato splat against a wooden target.
Though most came up short, both kids and adults got in on the fun of picking out a rotting (or at least extra soft) fruit or vegetable to catapult onto a large board with the help of a few ISU students.
An Easter-style gourd hunt and a table for spinning tiny painted gourds kept many families busy.
Through a mouth full of cookie, 4-year-old Calvin Juris said his favorite part of the day was when he got a trophy for finding a picture in a haystack at the end of the corn maze.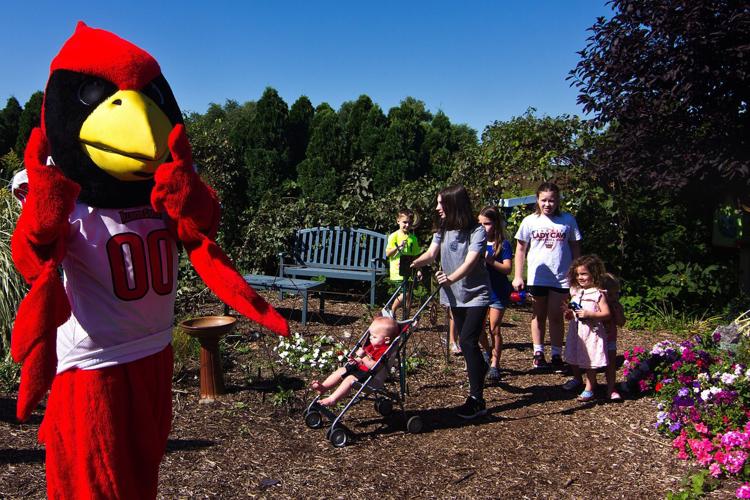 S'mores, slushy apple cider and other treats were available at the annual festival, which is the biggest fundraiser of the year for the Horticulture Center.
This helps the students and faculty "take care of the plants and the equipment," said Jessica Chambers, the center's director. "I'm very thankful for the community."
Contact Kelsey Watznauer at (309) 820-3254. Follow her on Twitter: @kwatznauer.
Sprout new ideas
With our home & garden newsletter!