BLOOMINGTON — Fred Groves has been going to work at the corner of Main and Olive streets in downtown Bloomington for 55 years.
"I'm here at 7:30 every morning," he said. "But now, it's time for a break."
By break, he means he is closing Fred Groves Servicenter on March 29. 
"There were a lot of factors involved, but mostly, I will turn 80 here pretty soon and cars are much more complex now. It just seemed like the time was right," he said Tuesday.
Future plans for the business or the property are not yet known, he said.
Groves arrived in Bloomington in 1964 to manage the DX Servicenter for his in-laws, and later purchased the business and changed the name to Fred Groves Servicenter in 1968.
At the time, a set of 700x13 narrow whitewall "rain tires" could be purchased for $16.80 each.
You have free articles remaining.
"I am going to miss my customers and my employees the most," he said. "That's what I really enjoyed about work. We have had a lot of great customers over the years and my employees have been the best."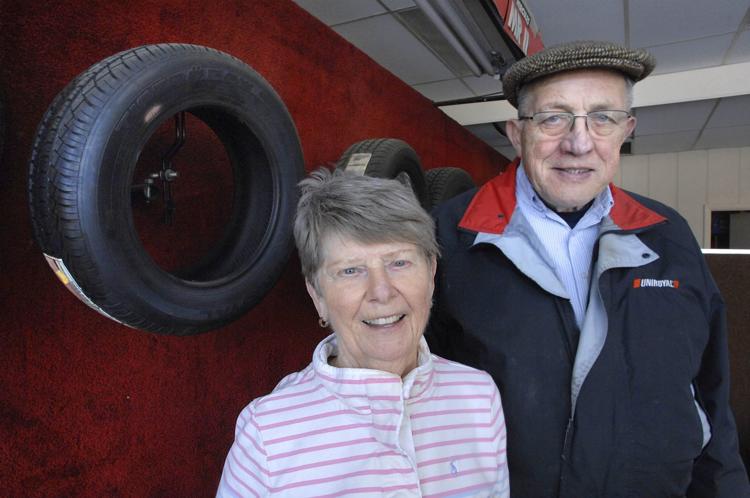 There are currently six employees at the shop, he said, including his wife, Sandy.
The business has been in the same location since 1961, but had to consider relocating in 2001 when McLean County was weighing an expansion of the jail onto his property. A less expensive plan was eventually adopted and Groves never considered another move.
Fred and Sandy have not yet finalized plans for their retirement. 
"We're just going to take a break first of all," he said. "We haven't really had much of a vacation for about 20 years, but I don't know where we would go."
An open house is planned for the final day of business on March 29.
"I just appreciate all of the support we have had over the years," he said. "We have made great friends who have been very loyal to us."
Contact Kevin Barlow at (309) 820-3238. Follow him on Twitter: @pg_barlow