BLOOMINGTON — Portions of 70 streets and alleys in Bloomington will be improved through the city's pavement preservation program, beginning Oct. 14.
"Pavement preservation is a cost-efficient way to stretch the life of existing pavements," said Bloomington Public Works Director Jim Karch. "It makes sense to get the most life that you can out of our existing streets.
"With streets the important thing is to use the right treatment at the right time to get the most out of your pavement life. Pavement preservation is one of these important treatments that is used."
Residents on those streets should anticipate parking restrictions through Oct. 25 while the work is being done.
Temporary "no parking" signs will be placed in the blocks on each of the streets, and restrictions will be in effect from 7 a.m. to 5 p.m. Driveway access on each street will be restricted for up to 30 minutes unless there is an emergency.
"The city will be doing almost $420,000 of preservation work but that includes work on the roads around Lake Bloomington as well," said Karch. "The $375,000 is for the preservation work done in the city."
You have free articles remaining.
Reclamite uses emulsion made up of specific petroleum oils and resins. The process keeps the pavement flexible, so both cracking and road fatigue are reduced.
C85 is a seal for asphalt that has deteriorated beyond the point where Reclamite alone is an effective treatment. The seal uses a petroleum-based emulsion product that is covered with lime chips. The product is designed to be kneaded into the surface by vehicular traffic once it has been applied.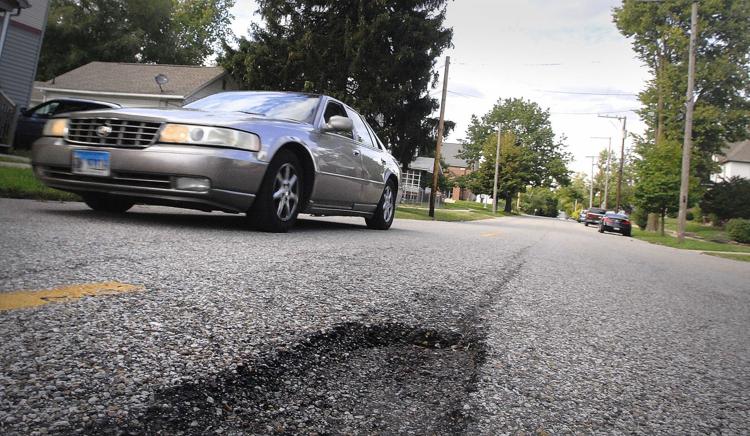 Money will be transferred from the city's new concrete and asphalt fund that was created earlier this year.