The requests are listed on the council's consent agenda, which contains routine matters that are typically approved in a single vote. Also on that agenda are a site plan for a new car wash and a liquor license for a proposed Korean barbecue-style restaurant.
"We're excited to have the preliminary steps of these economic development opportunities come before council for consideration," said Deputy City Manager Billy Tyus.
There are no items on the regular agenda for the council to consider when it meets at 6 p.m. Monday at City Hall. 
Plans are to build the Texas Roadhouse restaurant between the former Toys R Us store and Olive Garden in the Bloomington Commons shopping center, 1701 E. Empire St., where Barnes & Noble, H&R Block and Schnucks also are located.
The Louisville, Ky.-based restaurant chain features a variety of hand-cut steaks, ribs, made-from-scratch sides, and fresh-baked bread. 
You have free articles remaining.
The council will also consider: 
• A new site plan for a new car wash at the former Hardee's restaurant site at 2702 E. Oakland Ave.
• A restaurant liquor license for Epiphany Farms Hospitality's Group newest restaurant — Harmony Korean BBQ at 7 Currency Drive in east Bloomington. The liquor license, if approved by the City Council, would allow the sale of all types of alcohol by the glass for consumption at the restaurant and the retail sale of packaged liquor for consumption off premises, seven days a week.
Harmony Korean BBQ is Epiphany Farms Hospitality Group's fifth farm-to-fork restaurant in McLean County since 2009, with all of its kitchens stocked with produce harvested from the company's farmland in Downs and Bloomington.
• Update the liquor license for Binny's Beverage Depot, 1409 Veterans Parkway in the Lakewood Plaza shopping center to reflect expansion at its current location.
Binny's acquired the former Outback Steakhouse located adjacent to the liquor store, which provided "a unique opportunity to expand our store to the average square footage of our other stores," which is between 23,000 and 26,000, said Binny's President Walter Fornek.
20 more B-N restaurants we miss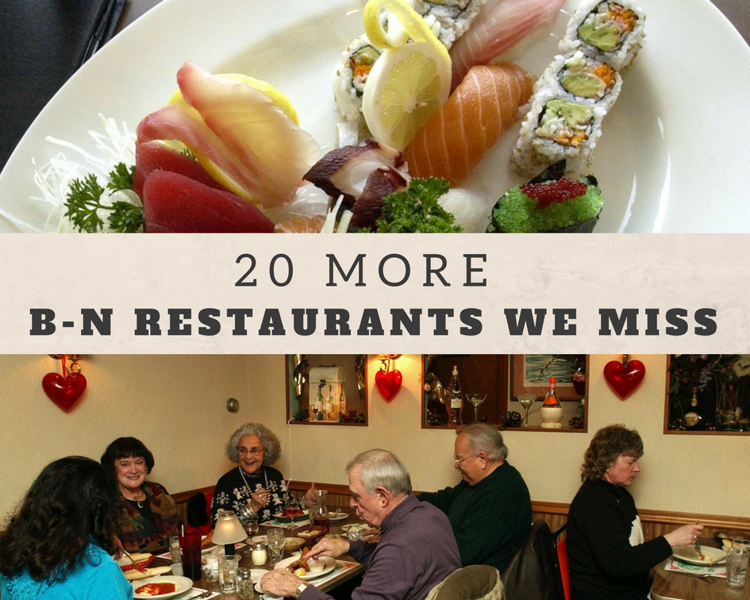 Beningo's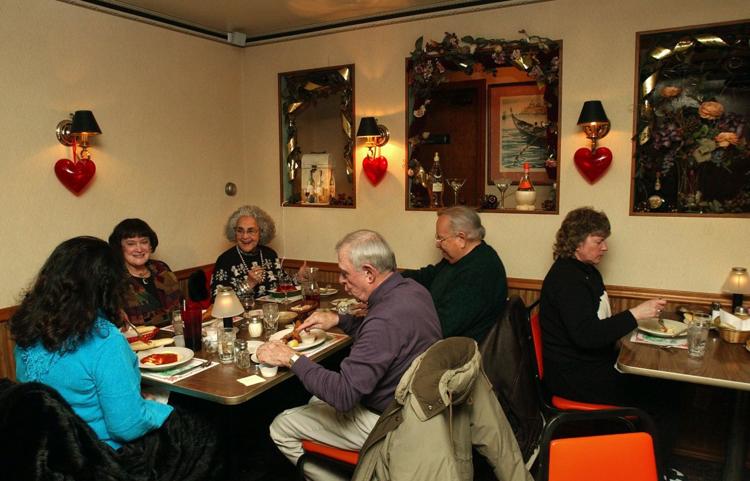 Crazy Planet Kitchen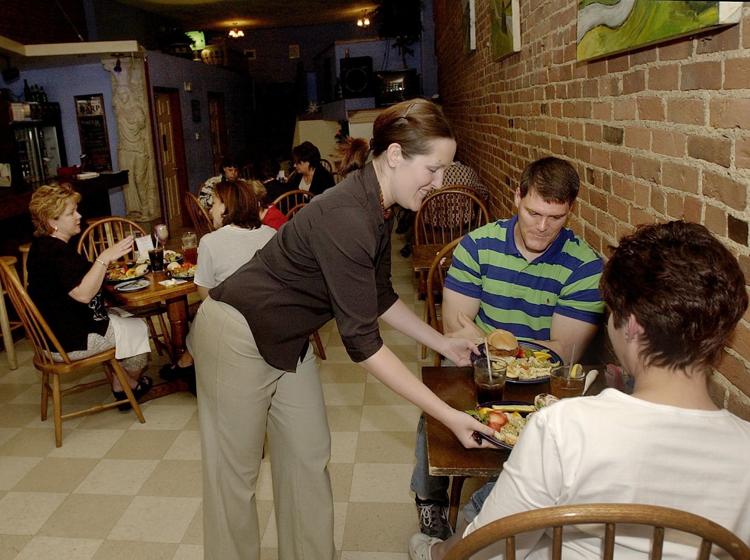 Bec's Far East Texas Grill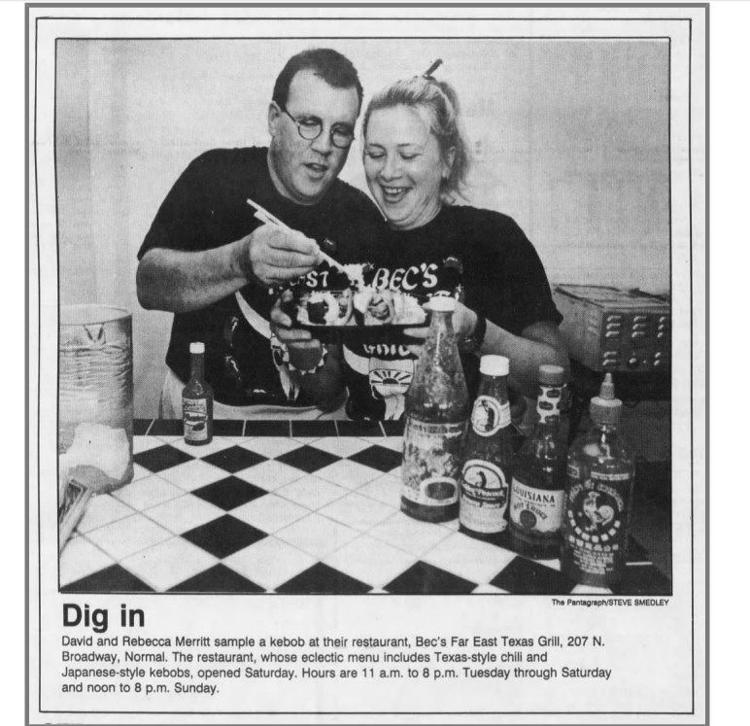 Piccolo Piccolo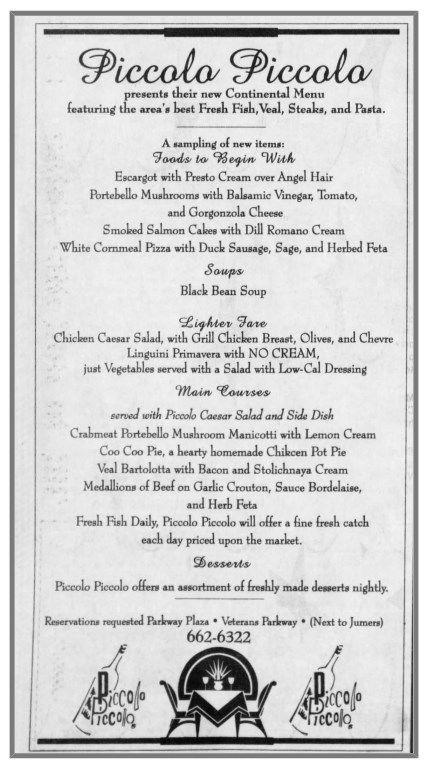 Divino, The Fishmarket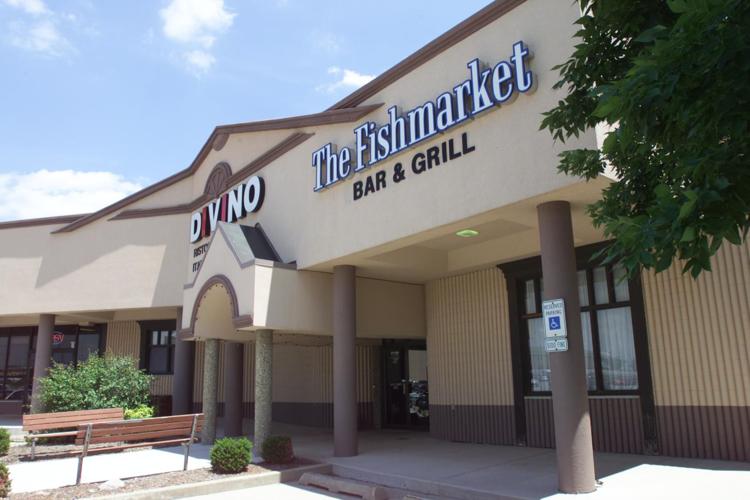 Carlos O'Kelly's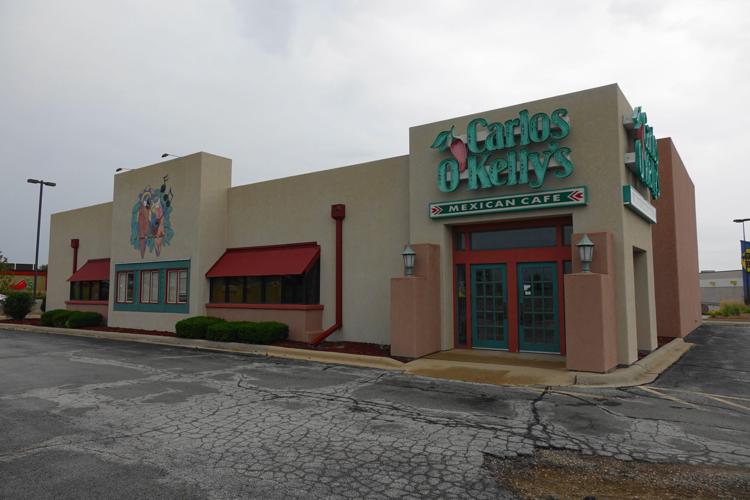 Sonoma Cucina
Chi Chi's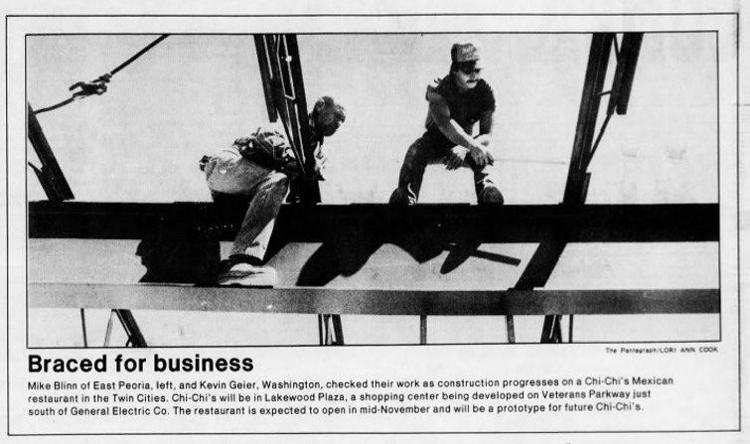 Ground Round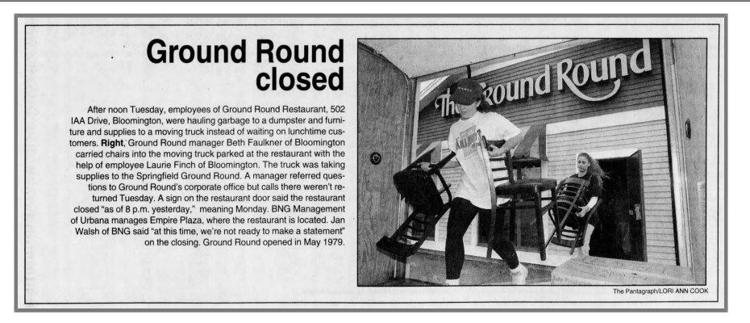 Gracious Affairs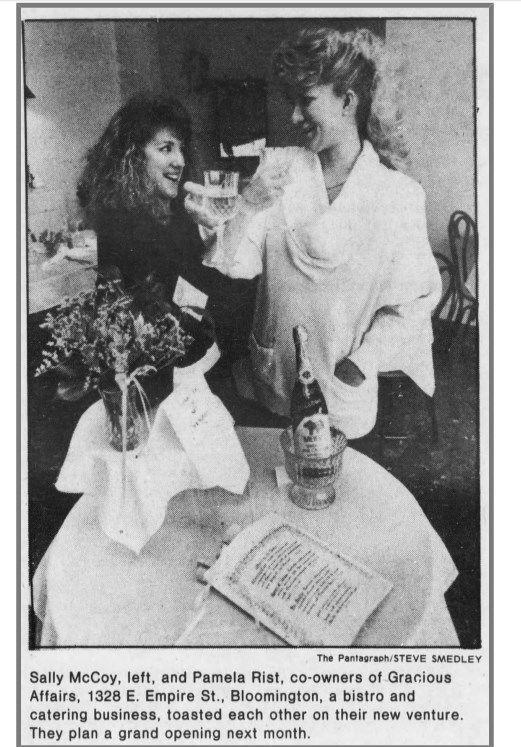 Kip's Family Restaurant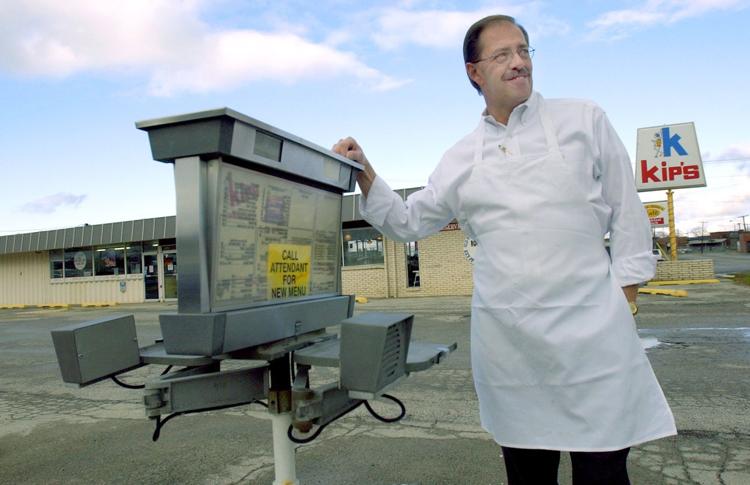 Double Nickel Drive-In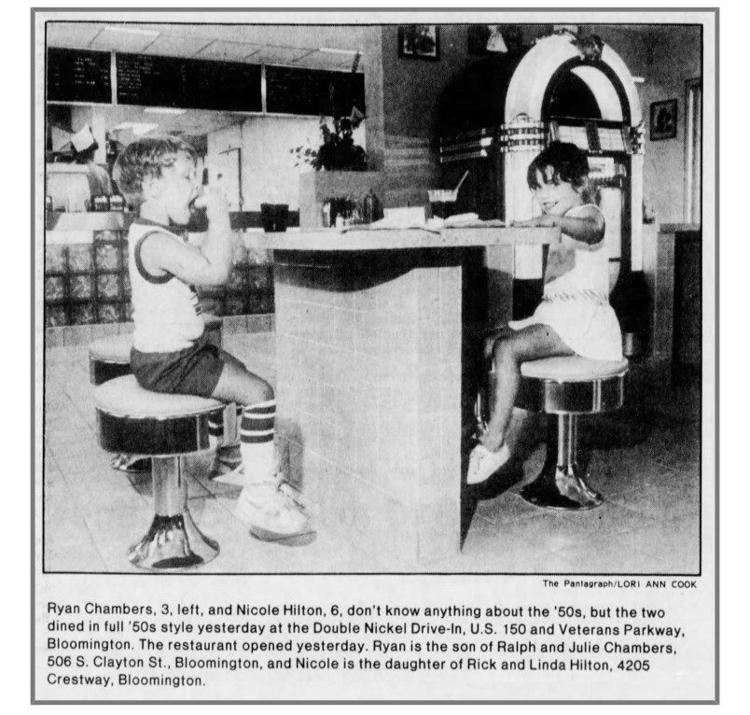 Hayashi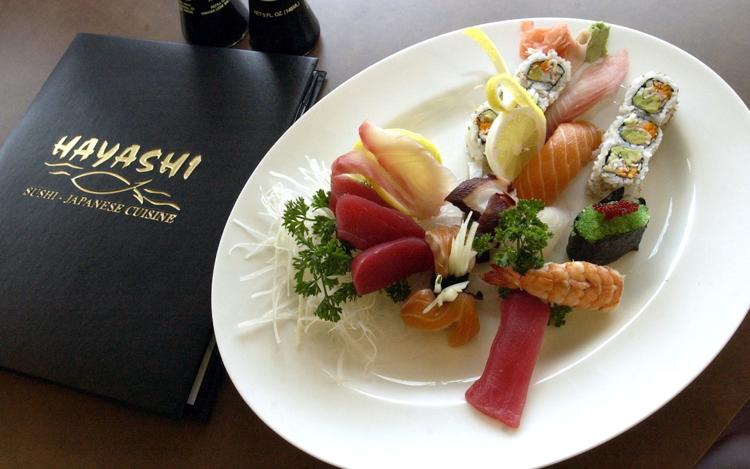 Pumpernickel's Deli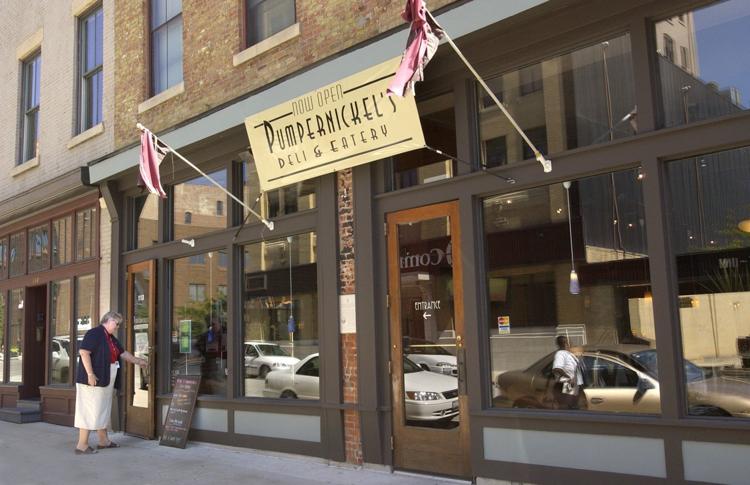 Aleta Jane's Cafe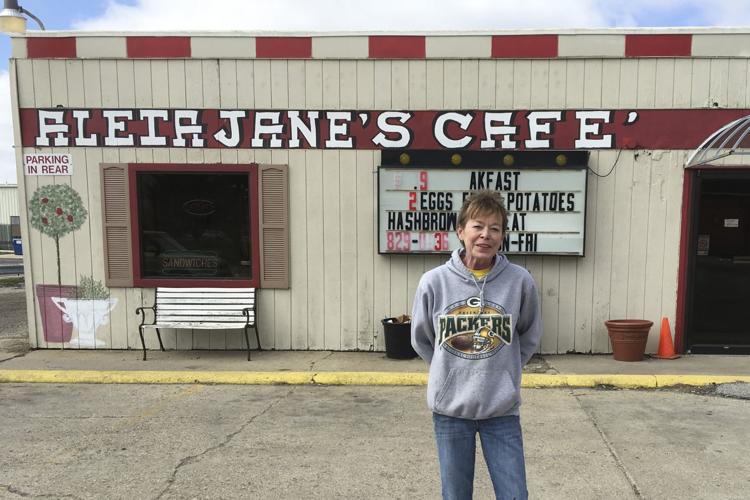 Le Peep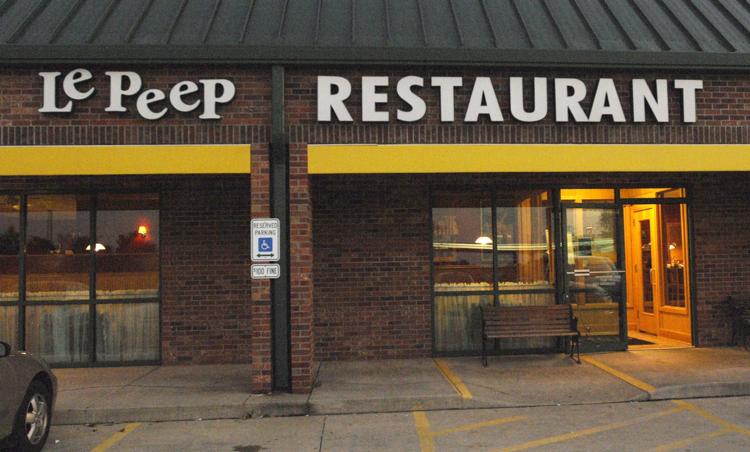 Tuxedo Junction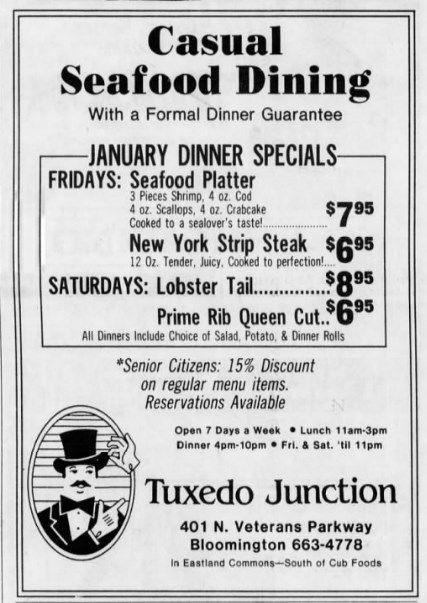 Tien Tsin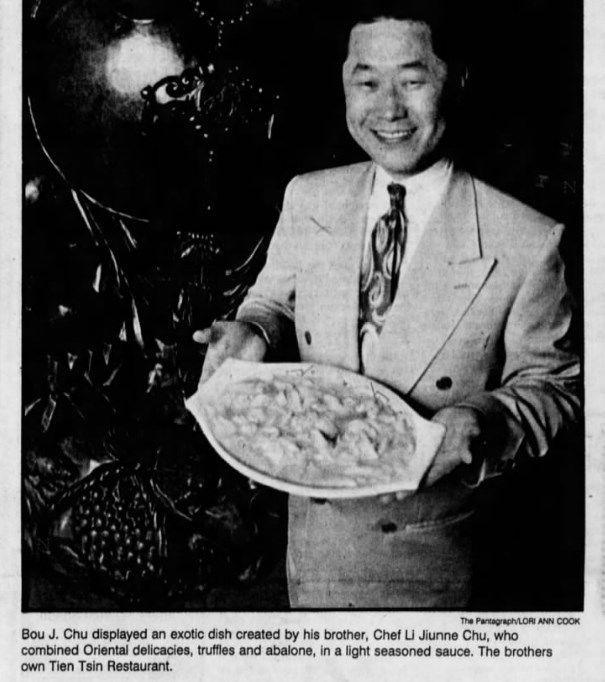 Susie's Cafe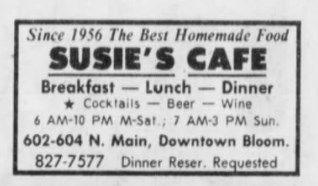 Henry Wellington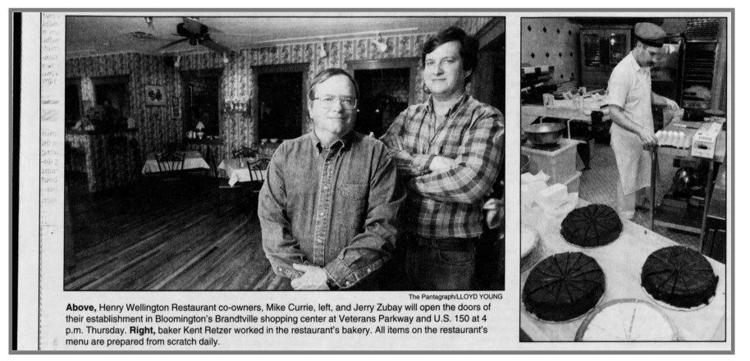 If you enjoyed this...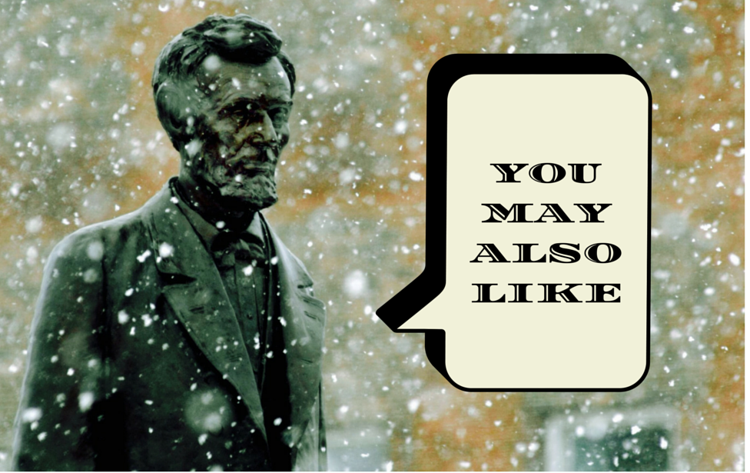 Contact Maria Nagle at (309) 820-3244. Follow her on Twitter: @Pg_Nagle