BLOOMINGTON — Ken Uphoff wants the farmland he reluctantly sold 30 years ago to the city of Bloomington restored to the acreage that has been in his family for more than 100 years.
The wish is definitely on Uphoff's "bucket" list.
"Thirty years is long enough," said Ken's son, Neal Uphoff. "Dad would like to have the land back before he goes."
"I am 95, and I don't know what's going to happen tomorrow," said Ken Uphoff. "Right now I've got neuropathy in my legs ... and it's gotten worse. So I want to buy my 11 acres back now. I want the (pumping) basin removed and it restored back as farmland."
Evergreen Lake and Lake Bloomington, both situated about 15 miles north of Bloomington, supply the city with safe and dependable water. At the time Uphoff sold the land, the level of water in both lakes was extremely low because of a drought.
City officials approached Uphoff about buying acreage along the Mackinaw River to place a basin for emergency water pumping when Evergreen Lake was low. Uphoff, then an electrical inspector in the city's building safety division, agreed to sell the land for $31,700.
"This was meant to be a short-term solution until other steps could be taken," said Uphoff. "As long as it was used for a potential emergency I had no problem."
While he said he never felt he would lose his job if he said "no," "I was a reluctant seller, but felt some moral pressure because I was a city employee at the time."
By 1990, the city had constructed the Mackinaw River pumping pool — a 200,000-square-foot, $1.2 million concrete reservoir designed to take excess Mackinaw water and pump it to fill the drought-depleted Evergreen Lake.
"But they didn't have to even turn it on because it rained," said Uphoff. "It was wet enough to fill both lakes."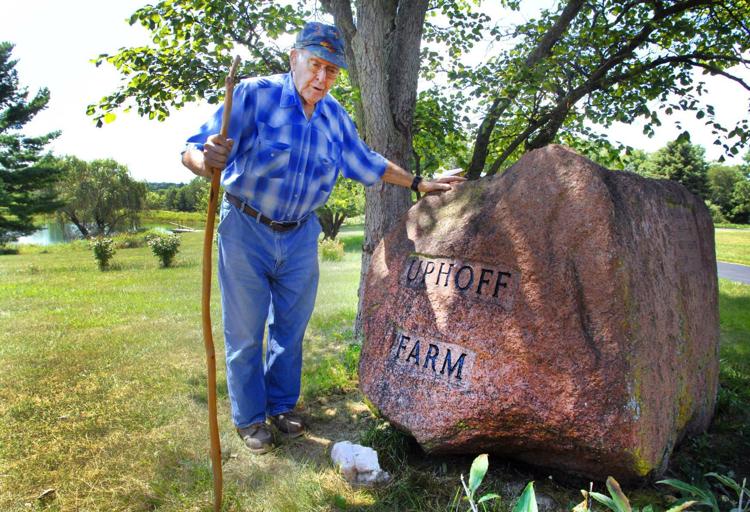 Ken Uphoff said he insisted a provision be added to the deed to note the intention of the agreement as he understood it: that it was to be short-term to meet the emergency created by the drought.
But the clause states: "If the buyer (city of Bloomington) determines to discontinue use of the property for pumping purposes, it will declare the property as surplus land. The seller (Uphoff) shall have the option of purchasing the land from the buyer ... at a figure established by an independent appraiser mutually agreeable to the parties."
Uphoff said the words "emergency" and "short-term" were mistakenly left out.
"They should have been in there, but the attorney wrote it, not me," said Uphoff. "It was the agreement reached by both parties." 
Those weren't terms that Jesse Smart, who served as Bloomington's mayor from 1985 to 1997, recalls about the sale.
"I was involved in all of that stuff at that time, but I don't remember any of that ever being said," said Smart. "This is the first that I've heard of that."
Earlier this month, city officials notified Uphoff that he would not get his property back at this time.
You have free articles remaining.
"In regard to your request for the resale of the Mackinaw Pumping Pool, the city cannot declare the pumping pool as surplus property at this time," City Manager Tim Gleason stated in a July 29 letter sent to Uphoff.
"The Mackinaw Pumping Pool was constructed to help supplement water supply when the two city-owned reservoirs are low due to a drought," wrote Gleason, adding it "is a valuable piece of overall water supply for the city of Bloomington."
"Just because there is water in the lakes now, that doesn't mean there won't be another drought," said Smart.
"Providing dependable safe drinking water is a basic foundation of what the city does for its citizens," said Public Works Director Jim Karch, who oversees the water department. "The Mackinaw pumping pool is one tool that can be used to supplement our water supply under specific permitted conditions. It is also included in the water demand forecast study.
"Based on these factors, it is not in the interest of the citizens of Bloomington at this time to declare this property as surplus for sale," said Karch.
Both Uphoffs contend that the city's need for the land no longer exists. In the mid-1990s, five feet were added to the dam's height so Evergreen Lake now has more water in it. The city also recently dug two water supply wells to draw from the St. Peter Aquifer, part of a groundwater system that spreads from Illinois to Missouri, Iowa, Minnesota and Wisconsin.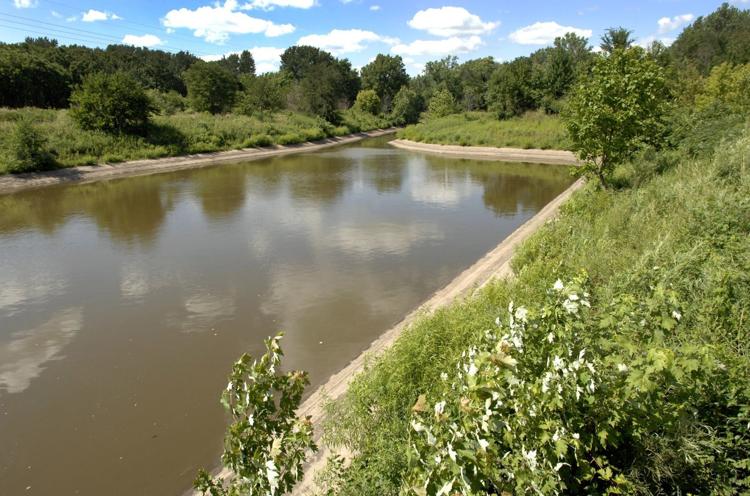 "The way the provision in the deed reads is: The city can hold onto the land as long as they feel there is a need for it," said Neal Uphoff. "Any government isn't going to be done unless you raise a stink about it. Dad is ready to raise a stink about it.
"The next step for him is to contact the Bloomington City Council to see if they can convince the water department's mind and tell them to stand by what was verbally agreed to," said Neal Uphoff. "He'd like to just come to an agreement and be done with it."
Woodford County Supervisor of Assessments Jodi Goff couldn't provide an average value for the land because "it depends on where the farmland is located exactly and how they are using it."
AcreValue.com, a free online site used by farmers, bankers, brokers and other industry professionals, cites a $6,000-per-acre value for farmland in Woodford County near the property in question.
At $66,000, that would mean Uphoff would have to pay more than double what he received from the city to buy back the 11 acres.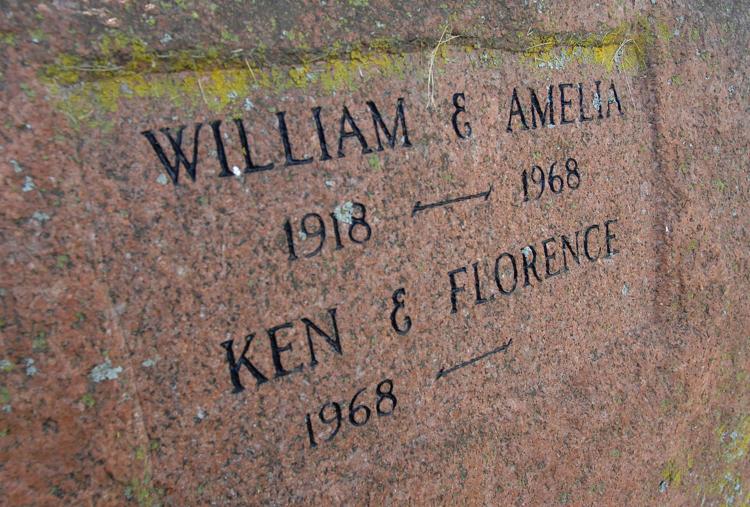 A large rock in front of Ken Uphoff's home bears the names of his parents, William and Amelia Uphoff, and "1918," the year the couple bought 500 acres located between the Mackinaw River and what is now Evergreen Lake.
"The Depression got him, so Dad had to sell off a good half of the farm," said Ken Uphoff. "Then after that, the city used eminent domain to buy half of the 250 acres he had left to create Evergreen Lake in 1972. So we wound up with about 100 acres."
Both lakes, Bloomington and Evergreen, were formed by impounding tributaries of the Mackinaw River — Money Creek and Six Mile Creek, respectively. During its planning and early construction phase, Evergreen was first called Six Mile Lake.
---
Photos: Ken Uphoff wants his land back
Contact Maria Nagle at (309) 820-3244. Follow her on Twitter: @Pg_Nagle